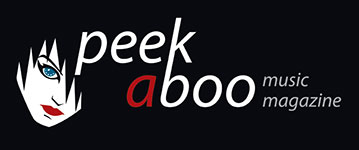 like this digital review
---
SHE HATES EMOTIONS
See The Light (Single)
Music
•
Digital
Minimal
•
New wave
•
Synth Pop / Electro Pop
Out Of Line
15/04/2020, Ash MCAULIFFE
---
Back in 2018, I read an article online about the 80's and how it has a reputation for being the most maligned decade for musical output. OK, there was a fair bit of mindless trash put out especially in terms of mainstream radio (Stock, Aitken and Waterman I am waving my finger at you!) But credit where it is due! New sounds were created! Innovation in technology allowing the creation of much-loved musical equipment we fawn over today. The styles! The fashion! Crazy times.
The birth of Synthpop especially and all the subgenres that came out of this decade have given us a shitload of exciting and innovative bands over the years and a never-ending source of inspiration to the point where the 2020's 1980's-inspired birthing's are as exciting as anything that came out of that decade for the first time.
She Hates Emotions (SHE) is the surprise new side project by BlutEngel legend, Chris Pohl. This guy must have a drip firmly planted into the veins of a muse with how prolific a songwriter he is and each and every time he strikes gold. His propensity towards writing melodic masterpieces is nothing short of awe-inspiring and here he presents his first release "See the Light" with its mesmeric, oscillating synth riff enchanting and its seductively ariose chorus enthralling, all married together beautifully by Pohls dazzling vocals.
His influences on this track are evident (Depeche Mode, Erasure, Human League) and this song is a genuine pleasure to listen to especially in the context of the 80's legends he clearly loves because the song, I must stress, is not merely a pastiche. It sounds incredibly modern in its respectful retrospection. I thoroughly enjoyed this cracking song. It has been expertly crafted and whets the appetite of the listener in anticipation of the release of the debut album "Melancholic Maniac" on May 15th 2020.
Ash MCAULIFFE
15/04/2020
---