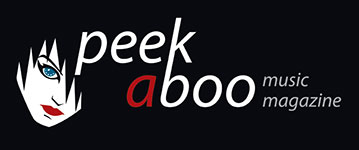 like this cd / digital review
---
REALITY'S DESPAIR
Melancholic Disposition
Music
•
CD / Digital
Dark Electro
•
EBM
[91/100]

Self-released
14/03/2020, Jurgen BRAECKEVELT
---
Reality's Despair is one of those bands that keep the Belgian EBM tradition alive. With yet another gem, called Melancholic Disposition, this Antwerp Dark-Electro / EBM project is launching once again some very danceable, black-lacquered beats.
After their previous album, released in the spring of 2019, this Melancholic Disposition flashes us back to the old 90s dark electro echoes in all its glory. Opener 'Bootes Void', for example, is a top notch stomper track. Deep dark beats with a melody nicely woven through and vocals like being ripped apart by barbed wire.
In fact, the same could be said about all song on this release. They all have immensely strong foundations, while very tense beats and firm bass lines hit you in the face time and time again. And yet this album still sounds extremely varied and this variety can also be very entertaining. Take 'Kodokushi' which sounds a lot more moderate in terms of pace and yet still is a deep dark, towards the end even psychedelic, track. 'Catoptromancy' fits nicely behind it too.
'Never To Return' sounds very recognizable and is reminiscent of one of today's greats in the genre. I'm referring to that band that features a small Mexican bouncing frontman who, along with his cousin, has wrecked stages all over the world.
Belgium has a strong EBM tradition and Reality's Despair goes back to more old school sounding, pounding EBM with for instance 'Starlike Lights'. Although it is more Dark-Electro-ish, you still notice the very characteristic old school rhythms.
On this full-length release we also get a number of demo versions. For instance 'Enfield', a track recorded in1999. Sounding somehow more distorted than the 2020 version on this album. The song clearly ripened very well. Great rhythms, great bass lines and robustly aggressive. The new version does not harm the original demo version, It remains Dark-Electro in its purest form.
Choosing a favorite from these eleven songs and three demo track that this Melancholic Disposition carries is not an easy task. But ok, I'll go for 'This Day'. A song which really resonates through every fiber of you body. Aggravatingly slow but still so deep. In terms of structure very diverse, with an infinite range of synth parts. Although they seem to be entangled in an inextricable tangle and yet they still sound as one.
We know that EBM is not dead. We also know that Belgium still delivers when speaking of this genre. And know it's als clear Reality's Despair is back to claim their place out there. Another powerful, Dark-Electro / EBM release to be remembered! Sturdy, catchy, with an unmistakably ominous edge to feast and party on!
Jurgen BRAECKEVELT
14/03/2020
---
Reality's Despair houdt de Belgische EBM-traditie hoog. Met de parel genaamd Melancholic Disposition laat het in Antwerpen gelocaliseerde dark electro/EBM project alweer heel dansbare, zwart gelakte beats op ons los.
Na het vorige full album in het voorjaar van 2019 is er nu dus Melancholic Disposition. De aloude dark electro van de jaren '90 weergalmt in al zijn glorie. Like Bootes Void is bijvoorbeeld een meestamper van niveau. Ontzaglijk diepe darkbeats met een fijne, daar doorheen geweven melodie en vocalen die door prikkeldraad uiteen zijn gereten.
In feite zou over elke song hetzelfde kunnen worden gezegd. Ze hebben immens stevige fundamenten, slaan je om de oren met regelmatig heel overspannen beats en stevige baslijnen. En toch is ook dit album weer uitermate gevarieerd. Heel onderhoudend is toch ook weer de afwisseling. Neem nu Kodokushi. Een stuk gematigder qua tempo en toch diep donker, zelfs bij wijlen naar het psychedelische toe. Catoptromancy schuift mooi aan in dezelfde rij.
Never To Return klinkt heel herkenbaar als je denkt aan één van de hedendaagse grootheden in het genre. Het is een kleine Mexicaan, die samen met zijn neef al menige keer zalen muzikaal heeft afgebroken. Juist …
België heeft een traditie in het EBM-gebeuren en ook Reality's Despair grijpt even terug naar wat meer old school klinkende, stampende EBM met Starlike Lights. Hoewel het dark electro is, ontwaar je toch de zeer karakteristieke old school-ritmes.
Op deze langspeler krijgen we ook een aantal demo-versies cadeau. Zoals die van Enfield uit 1999. Die klinkt bij wijlen meer overstuurd dan de versie die nu dik 20 jaar later op deze LP staat. De song is duidelijk goed gerijpt. Zalige ritmes, een geweldige baslijn en robuust agressief. Wat geen afbreuk doet aan de demo-versie, maar dit is dark electro van de meest zuivere soort.
Een favoriet aanduiden op deze 11 songs + 3 demo's tellende Melancholic Disposition is geen makkelijke opgave. Maar dan toch maar This Day. Deze songt dreunt werkelijk door elke vezel. Tergend langzaam maar diep. En qua opbouw heel divers, met een oneindig palet aan synthpartijen. Ze lijken verstrengeld in een onontwarbare kluwen en toch klinken ze één.
Dat EBM niet dood is weten we. Dat België nog steeds geweldige producten in dit genre aflevert weten we ook. Dat Reality's Despair daar een meer prominentere plaats mag innemen is nu duidelijk. Alweer een krachtig, dark electro/EBM werk om 'U' tegen te zeggen. Stevig, pakkend, met een onmiskenbaar onheilspellend randje om van te smullen.
Jurgen BRAECKEVELT
14/03/2020
---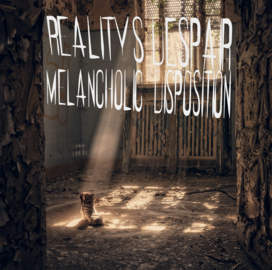 ---