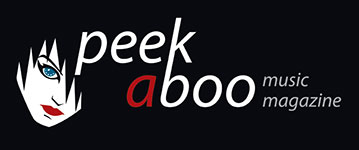 like this cd review
---
REALITY'S DESPAIR
Human Transitions
Music
•
CD
Dark Electro
•
EBM
[86/100]

Headshot Music
24/03/2019, Jurgen BRAECKEVELT
---
Reality's Despair is a Belgian dark electro / EBM project from Antwerp city. After two self-released albums and an EP between 1996 and 2000, the project resurfaced from under the dust. This 'Human Transitions' album was completed in February 2019.
It quickly becomes clear that the past has not been forgotten. Opener 'Final Vision' is a cool dark electro style track that reminds us of a number of 90s bands. The distorted vocals provides an extra touch of darkness to this gloomy rumble. 'Gemini Treason' and 'Nocturnal' have the same ingredients, dark electro of the best kind. Despite being not that very uptempo the songs sound as solid as concrete.
'Human Transitions' immediately feels 'more contemporary' and is clearly an EBM track. Likewise for 'Too Deep For Tears', soaked in dark beats and with aggressive vocals, this track will certainly appeal to the fans of 'im Rhythmus bleiben' (by Front 242) and will induce sweat pearls on their shiny foreheads while dancing. A very high EBM level indeed! And once they got us on the move, 'Abduction' keeps us there with a nervously high rhythm. Who can be opposed the idea of ​​adding even more old-school EBM on top? Pure aggression and angular beats stomp toward us with 'When Crisis Comes'. A crisis that can be felt to the end of every nerve.
'Society Sorrows' is a down-tempo pitch-black gem that seems to have formed in an immeasurable depth and god-forgotten black hole. 'The Second Of Death' moans as such a title might suggests. This song is not devoid of cheerfulness and optimism as one would assume, a frolic melody appears after some minutes, making the track sound a little bit more positive than the darkish overture notes. As an extra we get also the extended version of 'Human Transitions' and four demo versions of some of the songs on this album.
So, should we be happy with the fact Reality's Despair reappears after all these years of silence? Yes! Totally YES! The electronic sub-genres of the the blackish scene owe a lot to Belgium and Reality's Despair fits in perfectly with this tradition and proves once again that traditional EBM was and still is made in Belgium.
Thank you for this resurrection 'Human Transitions' is a killer album from start to the very end!
Jurgen BRAECKEVELT
24/03/2019
---
Reality's Despair is een Belgisch dark electro/EBM-project uit Antwerpen. Na twee zelf uitgebrachte albums en een EP tussen 1996 en 2000, kruipt het project terug van onder het stof. Het album Human Transitions werd voltooid in februari 2019.
Dat het verleden nog niet vergeten is, wordt snel duidelijk. Our Final Vision is vette dark electro zoals we die van een aantal bands uit de jaren '90 nog herkennen. De distortie op de stem zorgt voor een scheut extra op de molen van het donkere gedreun. Gemini Treason en Nocturnal tappen uit hetzelfde vaatje. Dark electro van de bovenste beste soort. Ondanks geen zo hoog tempo is dit toch van een steviger soort beton.
Human Transitions klinkt meteen 10 jaar 'hedendaagser' en is duidelijk EBM. Zo ook Too Deep For Tears, dat gedrenkt in donkere beats en behept met agressieve vocalen de liefhebbers van 'im Rhythmus bleiben' met plezier in beweging zal brengen tot het zweet op hun blinkende voorhoofden parelt. EBM van hoog niveau. En eens in beweging, draai dan meteen door naar Abduction, want het ritme is ook hier zenuwslopend hoog. En wie is tegen de idee om daarbovenop nog een extra geut oldschool-EBM toe te voegen? Pure agressie en hoekige beats in When Crisis Comes. En die crisis is voelbaar tot in elk zenuweinde.
Society Sorrows is een downtempo gitzwarte parel die wellicht groeide op een onmetelijke diepte in een godvergeten zwart gat. The Second Of Death kreunt zoals de titel laat vermoeden. Dat deze song niet echt vrolijk en optimistisch is viel te vermoeden. Al de melodie die na een kleine twee minuten ronddartelt iets positiever klinkt dat de beginnoten. Als toemaatje krijgen we nog een extended versie van Human Tranistions en vier demo-versies van songs op deze longplayer.
Moeten we blij zijn dat Reality's Despair na jarenlange stilte terug verschijnt? JA! Volmondig ja. De elektronische deelgebieden van de zwarte scene zijn België één en ander schatplichtig en hetgeen Reality's Despair hier ten gehore brengt past in de traditie dat in België EBM van niveau werd en wordt gemaakt. Dankjewel om uit de as te zijn herrezen…. En hoé. Deze Human Transitions is een voltreffer over de ganse lijn.
Jurgen BRAECKEVELT
24/03/2019
---