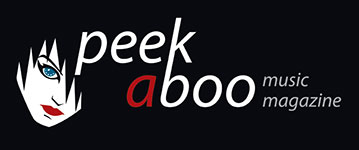 like this cd / vinyl / digital review
---
UNKNOWN INSTRUCTORS
Unwilling To Explain
Music
•
CD / Vinyl / Digital
ORG Music
25/03/2019, Danil VOLOHOV
---
After ten years of pause Unknown Instructors are returning with their brand new album. Usually, such situations help musicians - they got more time to think about different aspects of their work. Suggesting that this applies to Unkonwn Instructions, I'd say that they drew all the lessons they could from this pause! "Unwilling To Tell" is a fully improvised album uniting different mixes of tunes. Velvet Underground-like experimentalism and funk on "Ballad of the Unknown Instructors" and heavily improvised blues chords of J Mascis' guitar on "Election Day in Satchidananda". The rythm section of Mike Watt and George Hurley works well adding there one more element - unstable jazzy rythms, alternating with beat motives of Dan McGuire's poetry.
Prevailing of rythm structures is one of the key features of the album, and the fact that each separate instrument is highlighted reacting with WattHurley play. Especially Dan's poetry - beatnik's influence and different surrealistic images. But especially his hoarse voice, sounding like Zappa's singing at the beginning of "Joe's Garage".
With such a lineup it would be hard not to mention the incredible talent of J Mascis to improvise, adding only the right parts to the story of Unknown Instructors. From blues like chords and progressions to incredible combination of jazz-stability with prog-rock coloring.
Danil VOLOHOV
25/03/2019
---