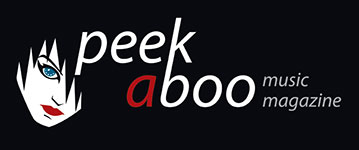 like this cd (ep) review
---
TINY FIGHTER
Tell Me
Music
•
CD (EP)
Indie
•
Indie Rock
[92/100]

22/03/2019, Kevin BURKE
---
Tiny Fighter - Tell Me Ep
Bay Terrace Records

The Swedish-Australian outfit known as Tiny Fighter, present a dramatic-dreamy landscape of melodies, which cascade effortlessly beneath the floating vocals of Therese Karlsson.
This dynamically driven outfit are relatively new on the music scene, springing to life in 2017 with the meeting of Australian-Tim Spelman and Swedish siren-Therese Karlsson in Stockholm where they are now based. Tiny Fighter however has expanded to a five-piece, the impact of extra musical muscle has resulted in an ep of fresh electro-pop. A shift from a simple studio project to a fully capable live band has paid off in the expansion and impact of Tell Me.
The sound is best described as somewhere between Wolf Alice and Everything But The Girl(Vocalist -Tracey Thorn), whilst up to date it is still hinged in the addictive beats of nostalgia.
The title track, "Tell Me" has an air of The Cranberries, driven by acoustic and electric guitars as ambient echoes build subtlety behind the music. With an earthly and organic plea that seeps into a passionate delivery, Tiny Fighter tick all the boxes of alternative pop wrapped in an addictive blast lasting just under three-minutes.

As "Where Are You Now" ignites with a drum roll, again a cascade of guitars which rocks effortlessly. The piano reflection of "Katrina" is the calming of the three on offer, an almost country tinged indie sound, a great depth of brilliance. Tiny Fighter are outfit to watch, this is an ep to dive fully into, the proof of perfection lies however in the long-player, hopefully it arrives with the same stylish delivery.



TRACK LIST
1. Tell Me
2. Where Are You Now
3. Katrina

CREDITS
Performed by Tim Spelman & Therese Karlsson
'Tell Me' written by Tim Spelman & Therese Karlsson
'Where Are You Now' written by Tim Spelman, Therese Karlsson & Tommy Wilen
'Katrina' written by Alex Jamal, Tim Spelman & Therese Karlsson
Recorded, produced and mastered by Thomas "Plec" Johansson at The Panic Room
Everything else by Thomas "Plec" Johansson
Cover artwork by Kyle V James
'Tell Me' video by Kyle V James & Mallori Taylor
Kevin BURKE
22/03/2019
---