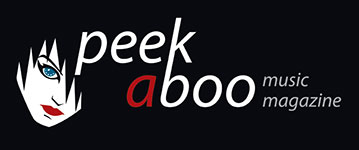 like this single (digital) review
---
WHERE WE SLEEP
The Desert
Music
•
Single (Digital)
Alternative Rock
•
Garagerock
•
Indie Rock
•
Post Punk
[100/100]

Self-released
04/05/2019, Kevin BURKE
---
Beth Rettig is back, within a new shell for her genius to ferment and a new journey on the horizon. After London based, alt-rockers Blindness disbanded, instead of a hiatus in the wilderness, Rettig has thundered back with a new single-The Desert and the announcement of a new ep-Experiments In The Dark. Already the temperatures of expectation are climbing upwards as to the nature of this project-Where We Sleep is the banner within which Beth Rettig conducts a series of guests as she sculpts her art.
The single The Desert gives audiences an inclination of the sound she is striving for. On the surface it is a dive into the dark glamor of PJ Harvey and the assaulting in-your-face delivery of Garbage. This is wholesome stuff, enjoyable and alternative, in a world of pristine pop perfection, this project is scraping with a diamond of intensity at the wall of glass between styles. A barrage of guitars erupt, jangling with a distorted quality the heralds the start of the track before the vocals arrive. The added lead-work of Axel Ray (United Ghosts) provides an added flair, a screeching candle in the darkness of energy. This slice of the ep gives a fully formed, forward glance at what is to come, this could be epic.
'When Blindness ended - solely down to a change in my personal life - I didn't know if I was going to write again. Where We Sleep is the result of discovering that you don't know how not to make music,' -Beth Rettig.

CREDITS
Music and performance by Where We Sleep
Lyrics by Beth Rettig
Beth Rettig - vocals and instruments
Debbie Smith - guitars on 'Into The Light'
Ben Pritchard - lead guitars on 'Control'
Axel Ray - lead guitars on 'The Desert'
Mixing and Mastering by John Cranmer
Video by Beth Rettig and Axel Ray

Experiments In The Dark Ep;
1. What I Deserve
2. The Desert
3. Control
4. Into The Light
5. Experiments In The Dark
Pre-Order -
https://wherewesleep.bandcamp.com/album/experiments-in-the-dark-ep
Kevin BURKE
04/05/2019
---