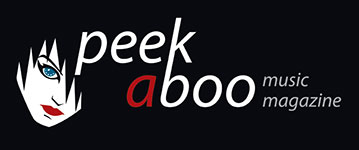 like this cd / digital review
---
UNDERTHESKIN
Negative
Music
•
CD / Digital
Post Punk
•
Shoegaze
[93/100]

Alchera Visions
02/05/2019, Jurgen BRAECKEVELT
---
One man project, three people live on stage, the sound... sounds like 10 people. Undertheskin is postpunk / coldwave / shoegaze of an immense level. This album title 'Negative' is more than worthy of its name, it sounds even like a final convulsion. But one with the necessary files of narcotic drugs involved to ease the pain. A whirlwind of cold 80's electronics, with a firm shoegaze squall and a strong sigh of post-punk.
'Poison' pounds through you like an immense steamboat. Slowly but steadily the song starts to move, until a seething bass line really lets it push through. Guitars raging horribly and upset through the sharp turns, barely keeping us out of the deep abyss. A very strong opener. The sound is overwhelming in every way imaginable. The characteristic pruning hard bass guitars and an old-school guitarsound from the golden days of Cold-Wave (as if they were over … NOT!) characterize 'Burn'. Amazing how such a powerful sound supports a rather delicate voice.
'Drown' is permeated with the same ingredients. Nice depth, economical electronics, spun around a spine of sturdy bass.
'Wave' is a slightly darker and colder song that moderates the temperature that was caused by the previous and certain ecstasy. Although shoegaze guitars invite you to bend forward and do some shoegazing dancing. "Cold blood running, to the burnout heart, words are flowing, to the burning mind..." Cheerfulness everywhere in 'Borderline' that bears a cold and synth wave aureole. Again a thriving bass guitar is very present.
Then we are thrown back in time with 'No There'. Post-punk like from the heydays. This song needs no more words than to say it's absolute class!
And then there's 'Done'. The perfect songtitel to tell us this 7-track Negative is coming to an end.
Resistance is futile while my finger slowly moves the direction of the replay button. And I start to enjoy these 7 songs again and again. I don't get "Done". This music is just too addictive for the undersigned. One advantage of this type of addiction: It doesn't harm your health....
Jurgen BRAECKEVELT
02/05/2019
---
Eén man, op het podium live drie man, het geluid... klinkt als 10 man. Undertheskin is postpunk/coldwave/shoegaze van een immens niveau. Het album Negative is zijn naam waardig, want het klinkt ook als een finale stuiptrekking. Maar dan wel één met de nodige dossissen verdovende middelen om de pijn te onderdrukken. Een wervelwind van koude jaren '80-electronica, met shoegaze-rukwinden en een stevige zucht postpunk.
Als een immense stoomboot dreunt Poison dwars door je heen. Traag maar gestaag trekt de song zich op gang, tot een ziedende baslijn het werkelijk laat doordrammen. De gitaren scheuren afgrijselijk overstuurd door scherpe bochten, zonder het ravijn in te gaan. En heel sterke opener. De sound is overweldigend op elke denkbare manier. De karakteristieke snoeiharde basgitaren en een oldschool-gitaarklank uit de gouden dagen van de coldwave (alsof die over zouden zijn, NOT dus!) typeren Burn. Verbluffend hoe een dergelijke krachtige sound een frêle stem schraagt.
Drown is doordrongen van dezelfde voeding. Mooie diepgang, zuinige electronische sound, gesponnen rond een graamte van stevige bassen.
Wave is een iets donkerder en killer nummer dat de temperatuur die opgelopen was door de nodige extase ietwat tempert. Hoewel de shoegaze-gitaartjes toch weer tot diep voorovergebogen danswerk uitnodigen. "Cold blood running, tot the burn-out heart, words are flowing, to the burning mind..." Vrolijkheid alom in Borderline dat een cold- en synthwave-aureool heeft.De alweer striemende basgitaar heeft hier wellicht een groot aandeel in.
En dan worden we toch genoegzaam teruggegooid in de tijd met No There. De postpunk van de grote dagen. Deze song behoeft geen énkel woord meer dan absolute klasse!
En dan Done. Wellicht gewoon een songtitel die ons erop wijst dat deze 7 songs tellende Negative ten einde is.
Mijn vinger is machteloos en ik volg lijdzaam de richting van de knop replay. En ik geniet 7 nummers lang. Om vervolgens weer slaafs deze geweldige schijf te herstarten. 'Done' geraak ik niet. Deze is voor ondergetekende gewoon verslavend. Eén voordeel van dit soort verslavingen: ze schaden je gezondheid niet....
Jurgen BRAECKEVELT
02/05/2019
---
---