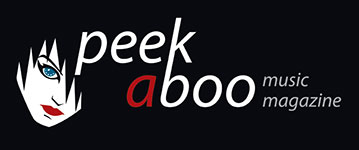 like this single (digital) review
---
UMMAGMA
Caravan -Backed With Ty i Ya
Music
•
Single (Digital)
Electro
•
Electro Pop
•
Folktronica
[95/100]

15/04/2019, Kevin BURKE
---
It has been a gap of seven years since the last UMMAGMA album release.The husband and wife team of Alexander Kretov and Shauna McLarnon are about to let loose a spectacular tour de force of their own unique blend of folk-tinged electronica once more. In June of this year their latest long-player, the journey inspired Compass will hit the streets.Preceding this sonic delight is a taster in the form of a single, 'Caravan' with a more ethnic sound, but the pumping 'Ty i Ya' backing it all up. With shades of Wolf Alice, Ladytron and Cocteau Twins are sensed, but only in the form of influence as UMMAGMA are a beast of their own unique creation.


"Caravan is about a personal journey - one that begins in the mind before any borders have even been crossed,'-Shauna McLarnon
Like most releases by the duo, this is a very personal capsule of sound, a travelogue which is recorded and presented to audiences. 'Caravan' launches with a rush of drums, colliding with trance-like melody and Celtic-styled tinges. Multi-instrumentalist Kretov builds the perfect playground of dream-pop ambiance for McLarnon to soar above with the elegance of a bird set free. At times the shared vocal brings an added depth and dramatic tension, though the spectrum of well-harvested bleeps are invested in all the right areas. The b-side, 'Ty i Ya' is a more funk-rooted track, sung in Kretov's native language of Ukrainian, a splendid groove builds before breaking into a sixties style reflective moment. Enjoyable as 'Caravan' and showing another side to the duo's capabilities, definitely a pointer to what we can expect from Compass.
Order via;
https://ummagma.bandcamp.com/album/compass



Leonard Skully Records
All songs written and performed by Ummagma
Music and arrangement by Alexander Kretov and Shauna McLarnon
Lyrics and vocals by Alexander Kretov and Shauna McLarnon
Produced, recorded, mixed and mastered by Alexander Kretov at Ummagma Studio
Management and publicity by Shameless Promotion PR
Cover design and artwork by Alexander Kretov at Ummagma Studio
Kevin BURKE
15/04/2019
---