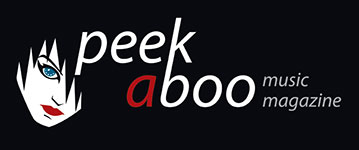 like this cd (ep) review
---
FAUST PROJECT
Somewhere between the shadows there's a place called us
Music
•
CD (EP)
Post Punk
[73/100]

Analog Wasteland Records
30/03/2019, Jurgen BRAECKEVELT
---
This is Belgian post-punk with a strong dose of noise that gives an extra dimension to the music. The inspirer, Mr Gillard, has been active in the Belgian underground scene since the 90s. He was a member of bands Nervous Chillin ', Poison Heart, Motueka and Hell-o-tiki. After more than 20 years of touring throughout Europe, sharing the stage with bands like The Misfits, UK Subs, The Buzzcocks, Alien Sex Fiend, The Dandy Warhols, etc. he found it was about time to do his own thing. The result is a debut EP with 6 songs.
The title track 'Somewhere Between The Shadows There Is a Place Called Us' contains solid fat guitars and a almost happy sounding bass line. Postpunk from the good old days (as if they are over? NOT!). The sound comes very close to The Stooges' 'I Wanna Be Your Dog'... then, to stay away from even a drop more happiness, the atmosphere turns quickly to a more downtempo and deeper sound on 'Mantra Miracles'. An ideal tune to wander off and sink into deep thoughts, whether or not endorsed by some alcohol or other stuff. A blessed song!
Next, a few gears up, although that is what you might expect when hearing the bass guitar take off the first 20 seconds … some Shoegaze elements are added, like a voice struggling in the background trying to find a way though a wall of other instruments. The song is named 'Bye Bye!!!' … but it could stay a bit longer if it was up to me.
Time for a little bit of synth to roll in on 'Reach Your Heart' supported by a monotonous bass drum that whirls around the song. Slightly less catchy and flatter but still very enjoyable.
Also 'Tornado' borrows a bit of the drums from the previous song and enters almost unnoticed deep in your ears. This song also seems to hang-in and not break open but this is what it makes it a rather haunting one in that way. 'So Cold' is the song that leads us to the end. Dragging and almost provokingly slow, throwing you back almost 30 years with a similarly psychedelic sound to 30 years ago. Apart from some screamy fragments of text, it is the music that's dominant here.
This debut EP put's Faust Project most certainly on the map. It's certainly most enjoyable so we can't wait to hear more of it!
Jurgen BRAECKEVELT
30/03/2019
---
Belgische postpunk met een stevige dosis noise die her en der een extra dimensie geeft aan de muziek. De bezieler , mister Gillard, overleefde de Belgische undergroundscene al sedert de jaren ''90. Hij was actief als lid van bands Nervous Chillin', Poison Heart, Motueka en Hell-o-tiki. Na meer dan 20 jaar toeren doorheen gans Europa en het delen van het podium met bands als The Misfits, UK Subs, The Buzzcocks, Alien Sex Fiend, The Dandy Warhols, etc. vond hij het hoog tijd zijn eigen pad te gaan bewandelen. Het resultaat is een eerste EP met 6 songs.
De titeltrack Somewhere between the shadows there's a place called us laaft zich aan heel stevige vette gitaren en een daar overheen walsende en an sich vrolijke baslijn. Postpunk uit the good old days (alsof die voorbij zouden zijn? NOT!). De sound komt heel dichtbij I wanna Be Your Dog… Om weg te blijven van ook maar een druppeltje vrolijkheid, slaat de teneur om naar meer downtempo en diepgaander gekeuvel in Mantra Miracles. Ideaal om in diepe gedachten te verzinken, weg te zinken gelaafd door ernstige maten alcohol of ander spul. Zalig nummer!
Een paar versnellingen hoger dan maar, althans zo laat de basgitaar de eerste 20 seconden vermoeden. Wat shoegaze erdoorheen, de stem van op de achtergrond zich een weg banend door de instrumenten. Bye Bye !!! is de song gedoopt… maar dit mag gerust nog even blijven.
Tijd om dan ook maar even wat synths een rolletje toe te bedelen in Reach Your Heart. Geruggesteund door een monotone basdrum die wat ronddartelt. Iets minder pakkend en vlakker, maar dan nog genietbaar.
Tornado leent de drumsounds van de vorige song en dendert bijna onopgemerkt je gehoorhang binnen. Ook deze song blijft ietwat hangen en barst daarna los om op die manier beklijvend te zijn. So Cold is de song die ons uitgeleide doet. Slepend en tergend traag, je terugbrengend naar de eerder psychedelische sound van dik 30 jaar terug. Op een paar schreeuwerige flarden tekst na is het muzikale dominant.
Een EP die het project op de kaart zet. Zeker genietbaar en er mag méér van dit komen.
Jurgen BRAECKEVELT
30/03/2019
---