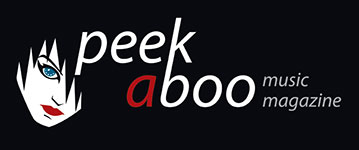 like this cd / vinyl / digital review
---
LADYTRON
Ladytron
Music
•
CD / Vinyl / Digital
Electro Pop
•
Shoegaze
•
Synth Pop / Electro Pop
•
Synth Wave
[95/100]

Self-released
20/03/2019, Kevin BURKE
---
Ladytron - Ladytron
!K7


Marking a two-decade career and after a hiatus of eight-years, Ladytron return with an album which is both heavier and more sublime than their previous work. This self-titled release, their sixth, has attracted attention for over a year now with the single release "The Animals". Further momentum was built with the summer release-"The Island" and Autumn release-"Far from Home". Finally this February the long-player arrived, ten-fresh new tracks along with the three aforementioned singles, Ladytron have re-established themselves fully and thankfully in 2019.

Opening with "Until The Fire", ominous tones erupt that build into a more-aggressive sound than on previous releases. Brilliance personified as Ladytron regain their throne in this five-minute belter. Eighties fired-nostalgia opens the single "The Island", the vocals of Helen Marnie are as dreamlike and textured as ever before. The organic acrobatics she delivers are astounding while also delicate at the source.
"Far From Home" is a sublime foot-stomper,
relaxed and flowing with the breezy sensibilities only inherent to Marnie. Kaleidoscopes of sequencers and dense shoegaze ambience launches the Mira Aroyo Far From Home". Stripped back at times, until the sounds come crashing in with intensity. "Run" is a staggering standout, locked in the ether, yearning to explode in electronic grace. As the album rolls out with waves of splendor, "Figurine", "You've Changed", different themes which work as a whole, while no two tracks follow the same standard sound you may feel and rightly so this is a pivotal release.
The tracks ooze with energy, at times they sound minimalist but retain a dramatic vigor, a power only Ladytron can pull off successfully. Whilst perhaps not their strongest release, though with time it might prove to be their most enduring, it is still a fine collection of thirteen-tracks from the cult-shoegaze masters. Ladytron prove they can still deliver solid albums, hopefully we will not have to wait another eight years for a follow-up.
Track List:
1. Until The Fire
2. The Island
3. Tower of Glass
4. Far From Home
5 Paper Highways
6. The Animals
7. Run
8. Deadzone
9. Figurine
10. You've Changed
11. Horrorscope
12. The Mountain
13. Tomorrow Is Another Day
Kevin BURKE
20/03/2019
---