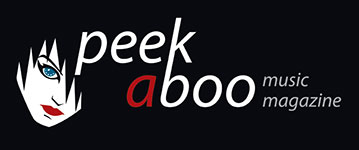 like this cd (ep) review
---
HER OWN WORLD
A Different Kind Of Reality
Music
•
CD (EP)
Dark Electro
•
Electro Pop
•
Synth Pop / Electro Pop
[84/100]

Alfa-Matrix
13/07/2020, Jurgen BRAECKEVELT
---
REACTOR7X captain Ad-x left the heavy harsh sound for what it was for a while and teamed up with singer Yu to form Her Own World, a new Polish act. When this project ended up on Belgian Alfa Matrix chief Seba Dolimont's desk he was immediately sold.
So we decided put our ear to the ground.
The song 'Happiness Imperative' has already been released on several compilation albums and quickly found its way to a large number of enthusiasts. Female-pop inspired electro-pop / dark electro / synth-pop, with a rhythm that has a danceability factor of no less than 100 %. Yu's rather high, smooth vocals give the song that extra poppy touch. Although in its entirety, it still carries enough darkness.
The EP A Different Kind Of Reality features eight tracks of which two are original versions and six are remix versions. The second song 'Stalker Girl' has the same ingredients as the first one. Hip rocking dark electro with a fragile voice and yet again, still with enough doom and dark beats.
The remixes of both songs that we get with this EP are rather varied. 'Happiness Imperative' was taken care of by Inva // ID who introduces a slightly more technoïd approach, while Aesthetic added a more down-tempo, floaty trance feel to the track. Neikka RPM for their part added some gigantic sledgehammer beats to it. More than sturdy remixes, we can say.
The second song 'Stalker Girl' also gets a series of 'electro' treatments. The first one is done by Jeremiah Kane, who adds a layer of future-pop to the song and yet also a very eighties feeling. The Switchface remix gives the track an almost trancy r'n'b touch while the Freaky Mind remix turns it into a real techno party. Tomorrow-land-proof with very catchy beats and blissfully floating synths.
With this release H.O.W. or Her Own World claims a solid position between bands such as Unter Null, Ayria, I:Scintilla and Client...almost certainly a new thoroughbred in the Alfa Matrix stable.
Jurgen BRAECKEVELT
13/07/2020
---
REACTOR7X-Frontman Ad-x liet het zware harsh-geluid even liggen, toen hij in zee ging met zangeres Yu en Her Own World als nieuwe Poolse act het hoofd boven de doopfont hield. En toen dit bij het Belgische Alfa Matrix belandde, was de chief aldaar, Seba Dolimont, meteen verkocht.
Wij legden ons oor ook eens te luisteren.
Happiness Imperative werd al uitgebracht op meerdere compilaties en vond vlotjes ingang bij een schare liefhebbers. Female-pop geïnspireerde electropop/dark electro/synthpop, met een ritme dat een dansbaarheidfactor 100 heeft. De vrij hoge, zachte vocalen van Yu geven het dat extra poppy kantje. Hoewel het toch nog genoeg donkerte bevat in zijn geheel.
Intussen is er de EP A Different Kind Of Reality. En dit 8 songs tellende werk bestaat uit 2 songs en 6 remixes. Stalker Girl bevat dezelfde bouwstenen als de eerste song. Heupwiegende dark electro met een breekbare stem en toch genoeg duisterheid met diepe darkbeats.
We krijgen nog een bonte toegift met remixes van beide songs. Happiness Imperative werd onder handen genomen door Inva//ID die een wat meer technoïde insteek heeft. Aesthische voegde een wat meer donw-tempo, zweverige trance- toets toe. En de Neikka RPM-mix, heeft een aantal gigantische mokerslagen van beats. Meer dan stevig.
Ook de tweede song, Stalker Girl, krijgt een veeg uit een aantal electro-pannen. De eerste van de hand van Jeremiah Kane, die er een laagje futurepop aan toevoegt. En tegelijk een eighties-gevoel.
En dan is er nog de Switchface-remix, met een trance- r'n'b – toets.
De Freaky Mind-remix is een echt technofeestje. Helemaal tomorrowland-proof met een heel aanstekelijke beats-sectie en zalig zwevende synths.
H.O.W.(Her Own World) neemt een mooie plaats in in het rijtje bands zoals bijvoorbeeld Unter Null, Ayria, I:Scintilla, Client… en al zeker een nieuw raspaardje in de stal van Alfa Matrix.
Jurgen BRAECKEVELT
13/07/2020
---