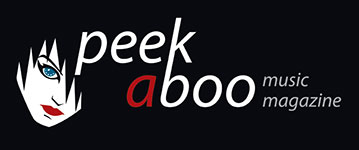 like this vinyl / digital review
---
NUOVO TESTAMENTO
New Earth
Music
•
Vinyl / Digital
Electro Pop
•
Electro Wave
•
Synth Pop / Electro Pop
•
Synth Wave
[87/100]

Avant! Records
12/05/2021, Jurgen BRAECKEVELT
---
Nuovo Testamento is a trio hailing from Los Angeles and Bologna. Featuring members of Horror Vacui, Sheer Mag, Tørsö, Terremoto and Crimson Scarlet. Chelsey Crowley was brought in for vocals. The two synth masters Andrea Mantione and Giacomo Zatti originally wrote their songs for a male vocalist. However, they found that a female voice provided an additional, more synthpop retro touch, although at the outset they were thinking towards coldwave. While recording these songs for the debut EP Exposure in 2019, the group members began leaning more towards their shared love of Italo-disco and initiated what would eventually become this New Earth LP. The eight new songs balance between dancing synths and a welcome dose of melancholy.
The EP kicks off with the amazing Michelle Michelle. Immediately it becomes clear how much Chelsey's feminine touch adds tremendous value. The song sounds endearingly poppy, albeit with a certain grandeur and yet a raw edge.
Fans of eighties sounds in minimal and oldschool synthpop will certainly find their guilty pleasure with Nuovo Testamento. Take Electric Disco: very danceable, delicate vocals, blissful drums and synth sounds where every self-proclaimed synth lover will not be able to suppress some excitement. A trip through the eighties. The great eighties. The musically high eighties: in 2021 they are back in a big way. And no, it's not so much nostalgia, because apart from a handful of bands, I personally think the eighties should stay where they are. And yet, when hearing this trio, a hint of yearning creeps up on me. Not because of the music as such, but because of my carefree childhood years that were filled with this kind of synthwave.
Golden Boy employs some immense and almost unremarkable guitar work, giving it a nice coldwave touch to soft post-punk atmosphere.
The Nuovo Testamento Italo/synthpop tsunami engulfs everything with all-consuming and relentless force. Prayers to be spared from this calamity are in vain. Prayers may be on their debut, but they are not heard.
The title track New Earth has rather coldwave vibes, but it still sounds eighties because of the instrumental synth work.
This is a strong debut. A danceable debut. A debut that will definitely please fans in the eighties-synthpop and Italo-disco genre. And you know... reviewing it has also been an immense pleasure!
Jurgen BRAECKEVELT
12/05/2021
---
Nuovo Testamento is een trio afkomstig uit Los Angeles en Bologna. Met leden van Horror Vacui, Sheer Mag, Tørsö, Terremoto en Crimson Scarlet. Chelsey Crowley werd binnengehaald voor de vocals. De twee synth-masters Andrea Mantione en Giacomo Zatti schreven hun songs oorspronkelijk voor een mannelijke vocalist. Ze stelden evenwel vast dat een vrouwelijke stem zorgde voor een extra, meer synthpop-retrotoets, hoewel er bij aanvang werd gedacht richting coldwave. Tijdens de opnames van deze nummers voor de debuut-EP Exposure in 2019, begonnen de groepsleden meer richting hun gedeelde liefde voor Italo-disco te leunen en namen ze een aanvang met wat uiteindelijk deze New Earth LP zou worden. De acht nieuwe nummers balanceren tussen dansende synths en een welkome portie melancholie.
De EP start met het geweldige Michelle Michelle. Meteen wordt duidelijk hoezeer de vrouwelijke toets van Chelsey een geweldige meerwaarde heeft. Het nummer klinkt vertederend poppy, zij het met een zekere grandeur en toch een rauw randje.
De liefhebbers van eighties sounds in de minimal en oldschool synthpop vinden bij Nuovo Testamento zeker hun guilty pleasure. Neem Electric Disco: zeer dansbaar, frêle vocals, zalige drums en synthgeluiden waarbij elke zelfverklaarde synthliefhebber enige opwinding niet zal kunnen onderdrukken. Een trip doorheen de eighties. De geweldige eighties. De muzikaal hoogstaande eighties: anno 2021 zijn die volop terug en hoé. En nee, het is niet zozeer nostalgie, want op een handvol bands na mogen voor mij persoonlijk de eighties blijven waar ze zijn. En toch bekruipt me bij het horen van dit trio een zweem van heimwee. Niet naar de muziek op zich, maar wel naar mijn onbezonnen jeugdjaren die vervuld waren van dit soort synthwave.
Golden Boy bedient zich van wat immens en nagenoeg onopvallend gitaarwerk, zodat het een lekkere coldwave-touch tot zachte postpunk-sfeer krijgt.
De Nuovo Testamento Italo/synthpop-tsunami overspoelt alles met allesverslindende en meedogenloze kracht. Gebeden om van dit onheil gespaard te blijven zijn tevergeefs. Prayers staat dan wel op hun debuut, maar ze worden niet gehoord.
De titelsong New Earth heeft eerder coldwave-allures, maar blijft door het instrumentale synthwerk toch weer eighties klinken.
Dit is een sterk debuut. Een dansbaar debuut. Een debuut dat zeker de liefhebbers in het eighties-synthpop en Italo-disco genre zal plezieren. En weet je.. het reviewen heeft me ook enorm geplezierd!
Jurgen BRAECKEVELT
12/05/2021
---
---