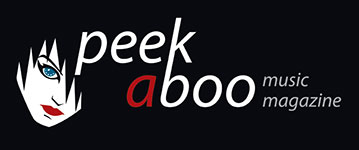 like this digital review
---
DD SANCHEZ
StRaNgE
Music
•
Digital
Dark Pop
•
Industrial Rock
•
Synth Pop / Electro Pop
[80/100]

Dancedelic D
15/01/2021, Danny QUETIN
---
We are not telling you anything new when we say that Dirk Da Davo has not retired after the funeral of The Neon Judgment (the resurrection has been postponed until next year). On the contrary, packed and prepared, he went to explore the wide world. For example, to America where he visited the eccentric Burning Man festival and met with the American Mexican bass player Sanchez. This meeting resulted in the DD Sanchez project and the EP "Z".
After both went their own separate ways again Sanchez went on out with his band El Caballo and DDD globe-trotted to Mexico to learn Spanish and never got out due the coronavirus outbreak. It was therefore no coincidence that Sanchez and Da Davo visited each other and filled their lockdown creatively. Weird times for everyone! The feeling of a truncated freedom projected itself into a beach studio they set-up in Punta Mita.
It may be 'strange', two musicians from a completely different music scenes. Just as strange as this EP's spelling, StRaNgE, where small print letters alternate with capital letters. Just to underline the contradictions even more. Differences that still managed to form a unity through their cooperation.
The result is StRaNgE, a mini-album that they themselves like to describe as Dark Tex Mex and in which the alienation of the pandemic is reflected in almost every song title. Such as the western like desert song 'When Strangers Pass By' which you also get as an instrumental, a radio edit as an extra.
Also the Doors cover 'People Are Strange', where only Jim Morrison's lyrics are part of the contemporary DD-S sound, fits these times. 'Grow Strange' sounds frightening, as if the campfire under Mexican sky displays its demons. While 'How Strange Can You Get', without words, illustrates the bizarre feeling of how an apparently small virus also manages to manifest itself in sultry Mexico.
'Rainbow' and 'Shine The Light' again lean more towards what could have been a new The Neon Judgment track, but with a different, more brooding interpretation. A nice legacy from the Z album.
The world is too small for DDD and wherever he lays his head, something creativity will emerge. Hardcore fans of The Neon Judgment will perhaps find this StRaNgE hard to digest. And that's ok … Because this is a completely different project and therefore called DD Sanchez and there is certainly nothing wrong with that. In fact we like to call it a bright ray of light in these difficult times. We gladly turn a blind eye at Da Davo's cheating!
Danny QUETIN
15/01/2021
---
U kan de Nederlandstalige versie van dit interview HIER terug vinden bij onze collega's van Dark Entries Magazine!
Danny QUETIN
15/01/2021
---