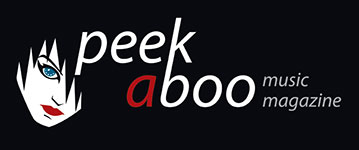 like this cd / digital review
---
CAUSENATION
Promises of hope and fear
Music
•
CD / Digital
Dark Electro
•
EBM
•
Synth Wave
[81/100]

Wool-E Discs
09/01/2021, Jurgen BRAECKEVELT
---
Causenation, a band rooted in Antwerp soil, presents us their brand new album Promises Of Hope And Fear as a sort of New Year's present. It will be released on the sympathetic Belgian label Wool-E-Discs by end of January 2021. In previous years the duo already immersed us in their dark electro and EBM sound, with a couple of EPs and remixes. Now they present us an eight track album!
It is internationally known Belgium has already produced a great deal of beauty within the EBM scene. Causenation adds its headstrong EBM to this legacy, still not limiting themselves in any way. 'Demons Of The Night' is for instance a more synth-pop-down-tempo and thus relaxed opener. One would be tempted to cuddle in an intimate hip-swinging way when hearing it. This album contains some more fine electro songs that lean towards this style.
'The Things You Promise' again, is a rather Dark-Wave hymn, just like 'Black Lust', although the latter uses somewhat more robust drumming. 'Fear The Future' is a true gem with a post-punk sound. Guitars gently bite into the silk skin layers formed by their synths. While 'A Better Day' brings us back to the somewhat more brutal, stomping but wonderful early dark days of EBM. Few compromises, solid rhythms, shockingly dark vibes.
Equally uncompromising and conjuring is 'Marc Of Cain'. The rhythms are brutal. Musically it is ingeniously put together and it rages by, almost deafening and without any compassion. We are guided to the end with 'Face Your Shame'. Although, little shame to be discerned here. On the contrary even! It rips and groans, painfully and relentless. Something we can really dig, certainly when robust guitars start to contribute their part halfway through the song.
With this Promises Of Hope And Fear, Causenation claims their place on the already quite impressive list of Belgian EBM. We already knew what they were up to from the previous releases, and this first full album does certainly not disappoint!
Jurgen BRAECKEVELT
09/01/2021
---
Het in Antwerpse grond gewortelde Causenation schenkt ons als nieuwjaarsgeschenk hun album Promises Of Hope And Fear. Het verschijnt eind januari 2021 op het sympathieke Belgische Wool-E-Discs label. Voorgaande jaren dompelde het duo ons al onder in hun donkere electro en EBM, met een paar EP's en remixes. Nu komen ze met een album met 8 songs.
Dat België binnen de EBM-scene al heel wat moois heeft voortgebracht, is internationaal geweten. Causenation voegt hier zijn eigengereide EBM aan toe. Zonder enige beperking. Demons Of The Night is een synthpop down-tempo relaxte opener. Het album bevat nog een aantal fijne electro-songs die daarbij aanleunen.
The Things You Promise is een darkwave hymne, net zoals Black Lust, al is bij dat nummer het drumwerk ietwat robuuster. Fear The Future is een juweeltje met een postpunk-sound. Zachtjes bijten gitaren zich vast in het zijden huidje van de synths.
En als we terugkeren naar de wat brutere, stampvoetende en donkere begindagen van de EBM, dan past A Better Day daar wonderwel in. Weinig compromissen, stevig ritme, ontluisterend donker qua vibe.
Even compromisloos en bezwerend is Marc Of Cain. De ritmes zijn nietsontziend. Muzikaal zit het ingenieus in elkaar en het dendert zonder compassie oorverdovend verder. We worden uitgeleide gedaan door Face Your Shame. Weinig schaamte te ontwaren, wel integendeel. Het scheurt en kreunt, doet pijnlijk aan en is meedogenloos. Iets waar wij geen neen tegen zeggen. Zeker niet wanneer robuuste gitaren daar halfweg nog een bijdrage aan leveren.
Causenation eist met deze Promises Of Hope And Fear hun plaats op in de al vrij indrukwekkende lijst van Belgische EBM-bands. We wisten al wat ze in hun mars hedden en dit eerste volwaardige album bevestigt de verwachtingen.
Jurgen BRAECKEVELT
09/01/2021
---