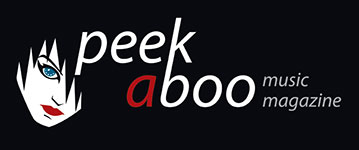 like this cd review
---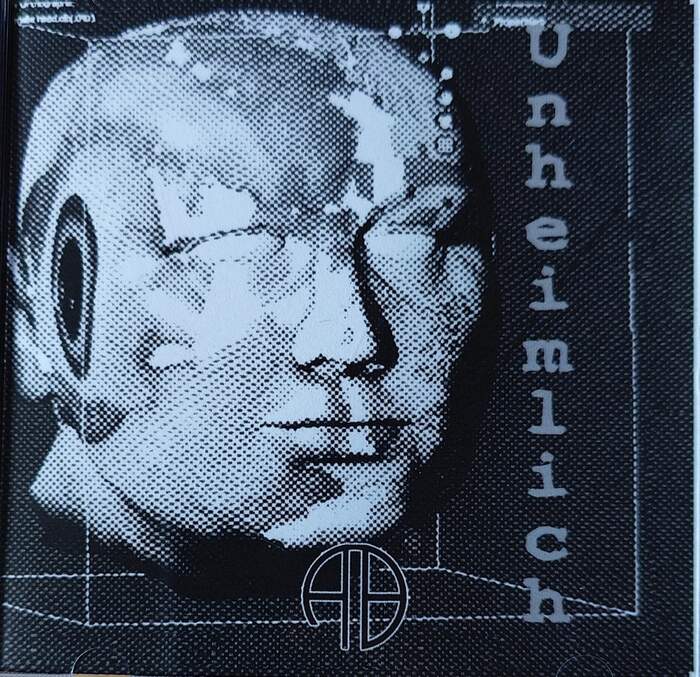 ABSTRACKT BLACK
Unheimlich
Music
•
CD
Darkwave
•
EBM
•
Electronics
•
Synth Wave
[88/100]

DarkDevil Productions
22/04/2023, Jurgen BRAECKEVELT
---
It is a fact that Belgium was once the cradle of the global EBM movement. That some legends in this genre are still actively blasting their angular beats into the world is also a fact. Today we can add Abstrackt Black to that list of fine Belgian music projects. Sidney Stoffels' solo project throws Unheimlicht into our world.
A disc with 8 very nice, inviting songs that lie between EBM, dark-wave and synth-wave. Both eighties and contemporary electro sounds throughout this record. Eric Van Wonterghem (Monolith, Sonar, Absolute Body Control, …) did the final mastering of this first release on Darkdevil Productions aka Mario Coppens.
'Night Owls' is an instant and potential dance floor filler. It starts excruciatingly slow and dragging but when the beats get involved, we get a blast of a danceable dark wave song. The melody is angular and catchy and cuts to the bone.
'Can't Contain Myself' continues with the same momentum. Sidney's voice is an absolute and overall added value. At times firm, then soft, screaming, then constricted again. In any case, a voice that determines the atmosphere.
Like a time machine this release, back to the prehistoric times of synth-wave, with an eighties vibe. 'I Am The Beast' sounds so cool and retro. The synths and rhythm section evoke images of the golden, yet musical, eighties.
And what to say about the more electro-punk-oriented 'A Mind Like Mine'. The machinery seems to be neurotically thrashing around. Pace upwards, wildly beating around, danceable all along the line. "Nothing can be clear in a mind like mine…" Or when you will realize that your brain does not get things clear anymore.
Booming bass and a rhythm as tight and dry as if you were chewing a handful of sand. 'Cosmic Horror Show' delivers a firm uppercut. Vocally also very intriguing. Sidney seems to master musically and vocally all that a band like Abstrackt Black needs: variation, danceable, surprising, versatile. Another Belgian project that easily stands the test. 'Down' shifts down a gear, thumping so hard that the bass cabinets vibrate everything around. The calm doesn't last long, because with 'Darling Shadow' we get self-haunting drums and a melody that sounds so debauched and sweet again that it makes you feel weak. The machinery used by Sidney is allowed to push it to the limits here. 'ECT' is the closing track for this Abstrackt Black debut. And it does it with success. Wonderfully dark, a tight rhythm supported by a melody that sounds more lyrical and yet it is and continues to sound menacing. There's something wrong with your brain… sounds desperate and almost painfully long.
The end of a new beginning… The beginning of a band that will hopefully be with us for many years to come. I was lucky enough to see Abstrackt Black perform live and can say Sidney is also convincing on stage too. Belgium has got another great band, based on the broad EBM/electro, added to the list, a band that exposes their huge potential with this debut. We want more. 'nuff said!
Jurgen BRAECKEVELT
22/04/2023
---
Dat België ooit de bakermat was van de wereldwijde EBM is een feit. Dat er monumenten in het genre zijn die nog steeds actief de hoekige beats de wereld insturen is ook een feit. Dat we Abstrackt Black aan dat lijstje fijne muziek mogen toevoegen als Belgisch project is nu ook een feit. Sidney Stoffels' soloproject gooit Unheimlicht de wereld in.
Een schijfje met 8 heel fijne, uitnodigende songs die een mix zijn tussen EBM, darkwave en synthwave. Er klinkt zowel eighties als hedendaagse electro doorheen de plaat. Eric Van Wonterghem deed de finale mastering. Het is de eerste uitgave van Darkdevil Productions (Mario Coppens).
Night Owls is meteen een potentiële dancefloorkiller. Het begint tergend langzaam en slepend, maar als de beats zich komen moeien, krijgen we een knaller van een dansbare darkwave song. De melodie is hoekig en aanstekelijk en snijdt door merg en been.
Can't Contain Myself gaat op eenzelfde elan door. Sidneys stem is in het geheel een absolute meerwaarde. Op momenten stevig, dan weer zacht, schreeuwerig, dan weer ingesnoerd. In ieder geval een stem die mee de sfeer bepaalt.
De teletijdmachine in en terug naar de oertijd van de synthwave, met een eighties-vibe. I Am The Beast klint zo lekker retro. De synths en ritmesectie roepen de beelden op van de golden (muzikaal toch) eighties.
En wat te denken van een wat meer electro-punk-gerichte A Mind Like Mine. De machinerie lijkt neurotisch om zich heen te slaan. Tempo de hoogte in, wild om zich heen slaand, dansbaar over de gehele lijn. 'Nothing can be clear in a mind like mine…' Je zal het maar voorhebben dat je brein de dingen niet helder krijgt.
Dreunende bassen en een ritme zo strak en droog alsof je een handvol zand zit te kauwen. Cosmic Horror Show geeft je een oplawaai van jewelste. Vocaal ook heel apart. Sidney kan zowel muzikaal als vocaal alles wat een band als Abstrackt Black nodig heeft: variatie, dansbaar, verrassend, veelzijdig. Weer een Belgisch project dat er mag zijn. Méér dan dat. Down schakelt een versnelling lager, dreunt zo stevig dat de baskasten alles in de omgeving stevig laat trillen. Lang duurt de kalmte niet, want we krijgen met Darling Shadow zichzelf opjagende drums en een weer zo liederlijk lieflijk klinkende melodie dat je er week van wordt. De machinerie die Sidney gebruikt mag hier de grenzen opzoeken. ECT mag als hekkelsuiter het debuut van Abstrackt Black dienen. En doet dat met bravoure. Heerlijk donker, een strak ritme onderbouwd met een melodie die dan toch weer lyrischer klinkt en toch. Toch is en blijft het dreigend klinken. There's something wrong with your brain… klinkt wanhopig en pijnlijk lang door.
The end of a new beginning. The beginning van een band die hopelijk nog jarenlang onder ons zal zijn. Ik had het geluk Abstrackt Black al live te zien en ook daar overtuigt Sidney. België is een geweldig op de brede EBM/electro gegrondveste band rijker die met dit debuut een gigantisch potentieel laat ervaren. We want more. Point final!
Jurgen BRAECKEVELT
22/04/2023
---
---