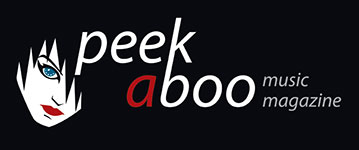 like this cd / vinyl / digital review
---
AGENT SIDE GRINDER
Jack Vegas
Music
•
CD / Vinyl / Digital
Cold Wave
•
Post Punk
•
Synth Wave
[85/100]

Progress Productions
10/06/2023, Kurt INGELS
---
Always underestimated as far as I'm concerned, at home in all markets and very strong live, that's the Swedish Agent Side Grinder who present us with Jack Vegas, their 6th studio album on which they look for what makes the American culture American culture. These gentlemen, with strong roots in the electro industrial and post punk scene, base themselves on the works of William S. Burroughs and Jack Kerouac, the beat generation so to speak.
Jack Vegas is firmly anchored in electro but with a twist, sometimes experimental then again with post punk leanings and sometimes even a treacherous pop halo that hovers over the songs. 'Waiting Room' (see clip) gets straight to the point, an atypical but also danceable electro post punk track, an atmosphere that is repeated on 'Number By Number', including the addictive synth melody and ditto chorus.
'Bloodless' is a bit more naked but more enthusiastic with a simple but effective tune, a bit like an advertising message for a product that you shouldn't have but buy anyway. The pop halo mentioned earlier is appropriate here, but - entirely proper Agent Side Grinder - idiosyncratic, not round, rather square. For its part, 'Madeleine' hovers between light experimentation and the romanticism of And Also The Trees. A song that only really comes into its own in its simplicity and beauty after a few listens. Experience teaches you and me that these are the best songs.
'Flaws In Flames' reduces the halo with a dormant unrest to a triangle, which connects pop, new wave and electro to retro avant-garde. A label that you probably didn't have in your list yet but exactly this contradiction is characteristic of this Jack Vegas and by extension just about all material of Agent Site Grinder. The title track, with more than 7 minutes on the clock 'Jack Vegas' seems to have sprung from the minimalism of the 80s, a bit of a Kraftwerk through the concrete mixer of the less cultured Neue Deutsche Welle but with a sensitive pop undertone, that electro makes pop interesting too. Daan (a "famous" Belgian artist) must be jealous and vice versa?
Less perhaps on the stripped-down 'Decipher', where an unsightly simple tune about a doom-pregnant murmur creates tension, until the beat takes over like a runaway heartbeat as if order becomes chaos and not the other way around, although the chaos is structured. With number eight we are already at the last new song on this "X", baptized "The Unravelling". Perhaps the most surprising song because semi-acoustic, fragile with a piano in the lead role, musing, that is also Agent Side Grinder. Playful to bitterly serious, poppy to intimately experimental. After three intense listens (with an emphasis on listening) I can only come to the same conclusion as before, these Swedes still have it, are unique in their combination of wave pop, electro, post punk and light experiment and know damn strong clean numbers. Take your time and play this loud, louder, loudest.
Kurt INGELS
10/06/2023
---
U kan de Nederlandstalige versie van die interview lezen bij onze collega's van Dark Entries!
Kurt INGELS
10/06/2023
---