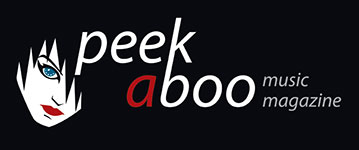 like this concert review
---
AKALOTZ - DREADFOOL - DELERITAS - WULF7
EBM NIGHT IN LIEGE...
Concert
Dark Electro
•
EBM
•
Harsh Electro
•
Industrial Electro
[85/100]

02/11/2022, Peter DOLPHEN
---
2 years ago this event was announced: EBM Night in Liège. What should have taken place on 7th November 2020 has been postponed to 22nd October 2022. The bug, you know...
"Le Garage Creative Music", the name of the venue, lived up to its title. It was an evening filled with creativity, musical highlights but most of all friendship and happiness.
Just walking in gave a great first impression. The 'garage' can be taken literally: a concrete (small) space behind a roll-door, with the counter in the corridor. Literally in the corridor... Capacity of approx 200 I guess and we will get close to that.
Remarkable: the locals are there and some have even crossed the language barrier and came from Flanders. And with reason because this bill promises some goodies for those who have a heart for EBM and harsher beats.
First up is Wülf7. Our country is already familiar with this gang: after, amongst others, some great appearances in Sint-Niklaas (EBM-night by Body Beats) and Bruges (together with The Juggernauts), we know they step up to the mark for a party. And although it was clear that vocalist Seb was not feeling 100%, teammate CyrbVIII assured the ambiance. The moment that Cyrb's daughter joined the stage was impressive and they both took the mic for "In what name". Moments like these are there to be treasured, most definately when you're playing a home game. It was a good set with the pumping tracks we expected. First sweat runs down the back... and it has only just begun!
Setlist:
Wülf 7
Child soldier
In what name
Humanity
W.A.W.W.A.
Ephemeral human
Fight
I don't want
Morbide
Wolf
EBM Nation
After Wülf7, it was time for a second local band to take the stage. And this was one I will not forget rapidly... WHAT WAS THAT !!! And I mean this in the most positive way possible. Deleritas is a TORNADO. They rage from intro to the last track with hard beats (played live on drums) and arrangements without compromise. A lot of respect for what they do but that drummer... The BPM I do not dare to ask but I was having cramps in his place. Think Feindflug, think Hocico and in the same breath say Deleritas... Why in God's name are these guys not known? Why do I discover them only now? Give these guys a stage on weekly basis because they deserve it. To be graphic: they grab you by the balls, twist a few times and don't let go until the last note. No vocals, no lyrics, no 'hello we are...', no bla bla... Just 'bang' straight ahead. And this 45 minutes long.
And it's clear I'm not the only enthusiast in the room. The garage is now quite full and I see some Deleritas shirts... They have a local fanbase that raises the temperature some extra degrees driven by the pumping music. Search for them, book them... Show them all corners of the country because they will show you all corners of the room during the ride!
Setlist:
Intro
Faciem Abyssi
Somnum Exterri Solebat
Driven By Fear
Miroir
Duality
Spielplatz
A brand New Apocalypse
Rumble Handling
Jour du Saigneur
Quarantine 1.2
After this bang I tried to have a little rest but soon enough (and strictly on schedule), organisor Benoit aka Dreadfool starts his set. He already had a part on stage as the drummer of Wülf7 but now he can really unleash the devil inside him. He is a stage human. He knows how to bring you into his story and grabs our truth from the first minute. Impressive how one person alone can lead us in this way. As organisor of the evening, just going on stage between all the practical stuff and deliver a great set is admirable. What energy! Heads up for Benoit!
Setlist:
Under Atomic skies
Burning
Death
Gasoline
Missile
Flesh/Soul
Disarm
Weaponized Drones
AKR
Headliner of the evening was Akalotz. This German duo came conquering our region already just before summer in Retie (an evening by Dark Balloon, also with Wülf7) with a super tight set. So expectations were high, even though in Retie the crowd was not there.
They did not disappoint. Vocalist Thorsten and drummer Nico know how to deliver a great show again where they 'in the mix' throw in some new tracks. Although Akalotz has some fanbase in their homeland of Germany, they do not get the credit they deserve. Their music is good... very good even... and they deserve a bigger stage with more audience. The ambiance was OK and there was some movemen but in a way you could feel the majority of the crowd just came for the local heroes. A pity because those who did stay got a super gig. EBM as it should be with pounding beats and a vocalist who has something to say.
Setlist:
Intro
Time to destroy
Angry body machine
Count to crash
Contra
No signal response
Dark on fall
Canting monger
Mind control
Mirage over limit
New age
Warzone
BCB
Atac!
The planned afterparty was a flop. It's a pitiful tragedy to see how people almost run out, once the last whistle is blown. A last beer to support the organisation is a bridge too far. Something to do with the crisis and expensive life I guess. So we head to the hotel some earlier than expected. Driving back will be for tomorrow because the feet say no. Something we planned with a bill ike this.
The garage is a great location. It is not AB or The Casino but a cosy small venue with a soul. No, the sound was not always 100% pitch perfect and no it is not the most state-of-the-art concert room, but hell: this building has some character... It was worth the long ride. In January there is a new festival with an equal style of bill. I have a crazy idea: why don't you come party along?
Peter DOLPHEN
02/11/2022
---
2 jaar geleden werd het aangekondigd: EBM-night in Luik. Wat oorspronkelijk voorzien was om door te gaan op 7 november 2020 werd uiteindelijk geprogrammeerd op 22 oktober 2022. Dat beestje, weet je wel…
"Le Garage Creative Music", want zo heet de zaal, deed zijn naam meer dan eer aan. Het werd een avond vol creativiteit, muzikale hoogtepunten en vooral vriendschap en vrolijkheid.
Reeds bij het betreden had ik een fijne indruk. De "garage" mag heel letterlijk genomen worden: een betonnen (kleine) ruimte achter een rolpoort, met een toog in de gang. Letterlijk in de gang… 200 man kan er binnen schat ik en dat zouden we benaderen.
Het valt op: de locals zijn van de partij en zelfs enkele Vlamingen hebben de oversteek van de taalgrens gemaakt. En terecht, want de affiche belooft lekkers voor wie zijn hart sneller slaat bij EBM en hardere beats.
First up is Wülf7. Deze is bij ons in de Vlaanders al lang geen onbekende meer: na onder meer fantastische passages in Sint-Niklaas (EBM-night van Body Beats) en Brugge (samen met The Juggernauts) weten we intussen dat ze garant staan voor een feestje. En hoewel het duidelijk was dat zanger Seb zich niet 100% in zijn vel voelde, dan zorgde teammaat CyrVIII dat dit opgevangen werd. Indrukwekkend was het moment dat dochterlief mee het podium betrad en ze samen het publiek toeschreewden tijdens 'In what name'. Momenten als deze zijn er om te koesteren, zeker als je een thuismatch speelt. Het was een degelijke set met de pompende tracks die we van hen gewoon zijn. Het eerste zweet loopt langs de rug… En het is pas het begin!
Setlist:
Wülf 7
Child soldier
In what name
Humanity
W.A.W.W.A.
Ephemeral human
Fight
I don't want
Morbide
Wolf
EBM Nation
Na WÜlf7 komt een tweede lokale band het podium onveilig maken. En het is eentje die ik niet snel zal vergeten, want WAT WAS DAT !!!! En dat bedoel ik in de meest positieve manier mogelijk. Deleritas is de naam van deze tornado. Ze razen van de intro tot het laatste nummer met harde beats (live op drums) en compromisloze arrangementen. Veel respect voor de tracks, maar vooral voor de drummer… Het aantal BPM die hij haalt wil ik niet weten, durf ik niet vragen, maar ik kreeg kramp in zijn plaats. Denk Feindflug, denk Hocico en met dezelfde adem zeg je Deleritas. Waarom in godsnaam zijn deze 2 kerels niet bekend in onze kontrijen? Waarom ontdek ik deze artiesten nu pas voor het eerst? Geef die mannen aub wekelijks een podium, want ze verdienen het. Om het plastisch uit te drukken: ze grijpen je kloten en laten ze niet meer los tot op het einde. Geen vocals, geen teksten, geen 'hallo wij zijn…', geen blabla… Gewoon 'boenk' erop. En dat 45 minuten lang.
En het is duidelijk dat ik niet de enige ben in mijn enthousiasme. De garage is intussen volgelopen en heel regekmatig zie je Deleritas op de shirts staan. Ze hebben duidelijk een lokale fanbase die de temperatuur dankzij de opzwepende muziek nog een paar graden meer de lucht in jaagt. Het zweet van mijn rug heeft zich verplaatst en druipt van de muren… Zoek ze op, boek ze… Laat ze alle kanten van het land zien… Want zij doen je alle kanten van de kamer zien tijden deze rit!
Setlist:
Intro
Faciem Abyssi
Somnum Exterri Solebat
Driven By Fear
Miroir
Duality
Spielplatz
A brand New Apocalypse
Rumble Handling
Jour du Saigneur
Quarantine 1.2
Na dit gebeuk dacht ik even een rustmoment in te lassen, maar redelijk snel (en exact volgens tijdschema) start organisator Benoit aka Dreadfool zijn set. Hij had eerder al zijn duivels een klein beetje losgelaten als drummer tijdens het optreden van Wülf7, maar hier laat hij het beest pas echt los. Hij is een podiummens, weet hoe hij ons kan meenemen in zijn verhaal en grijpt ons dan ook bij de keel vanaf minuut 1. Indrukwekkend hoe een persoon in zijn eentje zijn publiek zo kan meevoeren. Als organisator van de avond, tussen alle praktische werkingen door, zelf nog een dijk van een optreden zetten is bewonderenswaardig. Wat een energie! Hoedje af, Benoit.
Setlist:
Under Atomic skies
Burning
Death
Gasoline
Missile
Flesh/Soul
Disarm
Weaponized Drones
AKR
Headliner voor vanavond was Akalotz. Het Duitse duo had voor de zomer al eens de grens overgestoken om ons in Retie (bij Dark Balloon, toen ook met o.a. Wülf7) op een megaset te vergasten. De verwachtingen waren dus groot, want toen stonden ze als een dijk, ondanks het weinig publiek.
We werden niet teleurgesteld. Zanger Thorsten en drummer Nico weten wederom een sterke set neer te zetten, waarbij ze 'en passant' ook enkele nieuwe tracks op ons loslaten, die toch wel werden gesmaakt. Hoewel Akalotz in hun thuisland Duitsland wel al enige erkenning krijgen, vind ik dat ze hier niet het publiek krijgen die ze verdienen. Hun muziek is goed, heel goed… en dat verdient een groter podium en meer publiek. De sfeer zat er bij wie aanwezig was goed in, er viel wat te bewegen, maar op de een of andere manier voelde je dat de meerderheid van het publiek voor de 2 lokale bands was komen opdagen. Jammer, want wie de moeite deed te blijven, kreeg een optreden waar je duimen en vingers van zou aflikken. EBM van de bovenste plank met een stevige beat en een zanger die wel wat heeft te vertellen.
Setlist:
Intro
Time to destroy
Angry body machine
Count to crash
Contra
No signal response
Dark on fall
Canting monger
Mind control
Mirage over limit
New age
Warzone
BCB
Atac!
De geplande afterparty werd jammer genoeg een slag in het water. Het is een jammerlijke tragedie geworden om te zien hoe mensen meteen na het laatste fluitsignaal huiswaarts trekken. Een laatste pint om de organisatie te steunen kan er bij velen niet meer van af. Iets van een crisis en het dure leven zal er wel mee te maken hebben, maar toch… Dan maar vroeg terug richting hotel. De terugrit is voor morgen, want de voeten willen niet meer mee… Iets wat we met een dergelijke affiche vooraf al hadden ingecalculeerd.
De Garage is trouwens een heel fijne locatie. Het is geen AB of Casino, maar een zot gezellig kleine zaal met een ziel. Neen, de sound was niet altijd perfect en neen het is niet de meest moderne concertzaal, maar verdomme, dit gebouw heeft iets waar we ons zo goed voelen: karakter… Het was de lange rit meer dan waard. In januari is er een herkansing, want dan staat er een nieuwe avond op de planning hier. Eentje van een andere organisatie, maar met een gelijkaardige affiche. Dus doe eens zot: kom uit je kot!
Peter DOLPHEN
02/11/2022
---