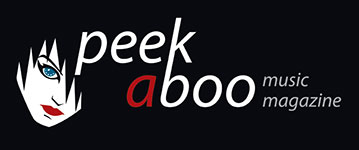 like this cd / vinyl / digital review
---
DEZ MONA
LOOSE ENDS
Music
•
CD / Vinyl / Digital
Disco
•
Funk/Soul
•
Indie
•
Pop
25/11/2022, Tom PLOVIE
---
A group that keeps modernizing and remaining relevant is Dez Mona. They proved it again, with this ninth album. 'Lucy' was released last year in collaboration with Baroque Orchestration X (B.O.X.). Therefore they took the oratorio (!) as one of their sources of inspiration. Emphasis was placed on dark ballads. With their album 'Loose Ends', they explore a new path: that of the cosmopolitan. After listening to the album many times, I think spontaneously about terms such as sexy, funky, eighties and also (high) energy! Although the album is released in the fall, you might think it's still a warm and sensual summer.
Numerous changes in the composition of the group characterise Dez Mona. On 'Loose Ends' there's a bassist missing. This is solved by the musical creativity of Sjoerd Bruil (on guitars and synths) and Roel Van Camp (on piano and synth accordion). New name in the band is Karel De Backer who is responsible for percussion. Singer Gregory Frateur took care of the lyrics and gave his instrumentalists complete freedom to leave their comfort zone. For example, we did not often see Roel Van Camp on the piano and they let their 'compagnon de route', Tijs Delbeke, go to Balthazar. He still signed up to produce. It pays off to choose a smooth landing.
'Loose Ends' is therefore a cheerful and danceable album. This can also be seen in the video clips 'Wicked' (Frateur dancing on high heels) and 'Fresh Water' (dancing in delightful fluo colors). The muggy atmosphere in the clip of 'Wicked' is also expressed in the lyrics: "Cold sweat runs down my spine as you take the strain. Our bodies collide, intentionally. I want to give you all, darling take all of me!". Add to the chorus a funky rhythm and some hocus voodoo pocus and the sexy ambiance flows out of it. A true hoodoo high! Cooling is also necessary in 'Fresh Water' with a pickup line such as "Everybody says you're not worth it. Still you got me going crazy. Captivated by your fierce attraction. While everything in me shouts danger". If the slow motion images in the clip, where the beverage bottles are poured into the faces, really cool down is doubtful. I've said it before: it was a warm summer.
The groove of 'The Power' is one where you don't keep your legs still. This is one of my favourite songs. Dez Mona would deny itself, if there was a lack of melancholy. This is one of the emotions which, in spite of the differences in each of their albums, is a constant. With Frateur's unique colorful voice, this combo forms the backbone of the group. That melancholy runs generously in 'Cops in Love'. Fortunately, it is wrapped in such warmth that it immediately softens heartache. And then you get the ballad! A better one than 'Better Place' you won't hear this year. Leaving with the love of your life to this very pleasant world: the place where you can be yourself! Also for this single, Guido Verelst, Frateur's partner, contributed a video: full of personal holiday memories. Delayed images add to the languishing feeling associated with travel and warmth. This 'best place' cannot be more heavenly: together with loved ones enjoying sun, sea and sometimes doing silly things.
A remarkable track on this album is 'Connection', a firm song. Although the angular rhythms of 'The One' are surely surprising and refreshing too! Loose ends are not to be found on the title track: it's one of the calmer songs. The final track 'Dynamite' brings a loving point to this journey: it ends with a long instrumental passage in which it is still wonderful to relish. 'Loose Ends' is like the cover image: a powerful bouquet of fresh colors where you will have fun diving with your nose to discover all the frivolous perfumes. Looking for a smooth landing into winter? Then you know what to buy.
On November 16, Dez Mona played their last release concert at Roma (Borgerhout). Starting in January 2023, there will be a series of concerts in Belgium and the Netherlands. For a complete list, please visit http://www.dezmona.com/concerts/
Tom PLOVIE
25/11/2022
---
Jezelf als band voortdurend vernieuwen én relevant blijven is niet elke groep gegeven. Het Antwerpse Dez Mona slaagt daar, met hun negende langspeler, absoluut in. Vorig jaar nog kwam 'Lucy' uit, in samenwerking met het B.O.X.-ensemble (Baroque Orchestration X). Daarvoor namen ze het oratorium (jawel!) als één van de inspiratiebronnen en lag het accent op donkere ballades. Met 'Loose Ends' gaat het een heel ander tour op: die van de kosmopoliet. Na enkele luisterbeurten denk ik spontaan aan termen als sexy, funky, eighties en ook (high) energy! Ware het niet dat dit album in het najaar uitkomt, ik waan me ermee nog volop in een hete en zwoele zomer.
Vervellen qua bezetting is eigen aan Dez Mona. Een bassist ontbreekt op 'Loose Ends' maar wordt waardig opgevangen door de muzikale creativiteit van Sjoerd Bruil (op gitaren en synths) en Roel Van Camp (op piano en synth accordeon). Nieuwe naam in het gezelschap is Karel De Backer die zich ontfermt over de drums en percussie. Zanger Gregory Frateur nam enkel de teksten voor zijn rekening en gaf zijn instrumentalisten alle vrijheid om uit hun gezamelijke comfortzone te treden. Zo zagen we Roel Van Camp nog niet vaak achter de piano en lieten ze hun compagon de route Tijs Delbeke naar Balthazar gaan. Hij tekende wel nog present voor de productie. Kiezen voor een zachte landing werpt zijn vruchten af.
'Loose Ends' is dus een opgewekte en dansbare plaat, zoals te zien in de videoclips 'Wicked' (Frateur dansend op hakken) en 'Fresh Water' (dansen in heerlijke fluokleuren). De broeierige sfeer in de clip van 'Wicked' vertaalt zich ook in de bezwerende lyrics: "Cold sweat runs down my spine as you take the strain. Our bodies collide, intentionally. I want to give you all, darling take all of me!". Voeg daarbij het refrein met een funky ritme, wat voodoo hocus pocus en de sexy vibe druipt ervan af. Een echte 'hoodoo high'! Afkoeling is ook nodig in 'Fresh Water' met een opener als "Everybody says you're not worth it. Still you got me going crazy. Captivated by your fierce attraction. While everything in me shouts danger". Of de slow motion beelden in de clip, waarbij drinkflessen in het gezicht worden leeggegoten écht verkoeling brengen valt te betwijfelen. Ik zei het al: het was een hete zomer.
De groove die 'The Power' heeft, is er één waarbij je de benen niet stil houdt. Ze valt meteen onder mijn favoriete tracks. Nu, Dez Mona zou zichzelf verloochenen mocht de melancholie ontbreken. Het is één van de emoties die, ondanks de verschillen in elk van hun albums, een constante is. Tezamen met de uniek gekleurde stem van Frateur vormt deze combinatie de ruggengraat van de groep. Die weemoed vloeit gul in 'Cops In Love'. Gelukkig wordt ze met zoveel warmte omzwachteld dat het de hartenpijn onmiddellijk verzacht. En dan is er nog de ballade! Een mooiere dan 'Better Place' zal je dit jaar niet meer te horen krijgen. Samen met de liefde van je leven naar die mooiere wereld: de plaats waar je jezelf mag zijn. Ook voor deze single voorzag Guido Verelst, partner van Frateur, een video vol persoonlijke vakantieherinneringen. De vertraagde beelden accentueren het lome gevoel dat bij reizen en hitte horen. Paradijselijker kan deze 'betere plek' niet worden: samen met geliefden genieten van zon, zee en op tijd en stond wat zot doen.
Opmerkelijkste song op de plaat is 'Connection', als meest stevige nummer. Al zijn de hoekige ritmes op 'The One' ook zeker verrassend en verfrissend! Losse eindjes zijn er niet terug te vinden op de titeltrack: die hoort dan weer meer bij de rustiger songs. Slotnummer 'Dynamite' zet een liefdevol punt achter deze trip en eindigt met een lange instrumentale passage waarbij het nog heerlijk nagenieten is. 'Loose Ends' is net als de hoes: een stevig boeket vol frisse kleuren waar je graag eens met de neus induikt om alle frivole geuren te ontdekken. Een zachte landing richting winter nodig? Je weet wat in huis te halen.
Op 16 november speelde Dez Mona hun laatste release concert in De Roma (Borgerhout). Vanaf januari 2023 volgt een reeks concerten in België en Nederland. De volledige lijst is terug te vinden op http://www.dezmona.com/concerts/
Tom PLOVIE
25/11/2022
---
---