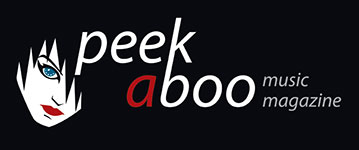 like this concert review
---
LAURENT DOUMONT QUARTET
Mechelen, Jazzzolder (23/09/2016)
Concert
Funk/Soul
•
Jazz
•
Soul
11/12/2016, Mark VAN MULLEM
---
Friday, September 23rd, The Laurent Doumont Quartet played its soulful and groovy tunes to a fully packed Jazzzolder in Mechelen, honouring Alain Toussaint's adagio Everything I do Gonna Be Funky. And funky it was, boys and girls.

The Laurent Doumont Quartet gave us an overdose of souljazz, soul, funk and blues! Of course featuring the mentioned gem and adagio by Toussaint.

Together with the top musicians Sal La Rocca on double bass, Raf De Bakker on piano, Bilou Doneux on percussion and funny face and band leader Laurent Doumont on sax and vocals, Papa Soul and Mama Soul played the starring roles that Friday night.

Almost the whole of Laurent Doumont's most recent album Papa Soul Talkin' (2012) was played, including the lovely Sleeping Beauties, which Doumont wrote for his little daughter. Big City with it's majestic grandeur, the absolute Toussaint gem Everything I Do Gonna Be Funky, the brilliant gig opener Back On Broadway and the stunning title track Papa Soul Talkin'. The latter honouring the legendary James Brown. Doumont played together with Brown for a while and you could clearly hear how much he respects the master. Great stuff!
Laurent Doumont is not only a grand sax player, he's also a brilliant crooner and vocalist. With much ease he switched from vocals to playing his sax. One wouldn't be too surprised if the man could do both at the same time!
The day after the gig ,a play was staged at the Stadsschouwburg in Mechelen about Chet Baker, a somewhat strange tribute. The performer is probably a good actor, but surely doesn't make a great musician. Maybe Laurent Doumont was better placed to play the part of Chet Baker, with both a wonderful voice and great sax playing?
Laurent Doumont and his band played an energetic, refreshing and utterly groovy gig filled with good vibes. It was absolutely funky. And after the last note of the encore was played, you left the venue with a big smile on your face, the kind of smile that refuses go away. So, if you spotted someone in the streets of Mechelen with a big grin on his or her face, he or she probably attended the gig! I'm sure, well almost!

Setlist:
Back On Broadway / Love Or Leave / Big City / Sleeping Beauties / Do Me Wrong / Everything I Do Gonna Be Funky (Alain Toussaint) / Cocaine Blues (Rev Gary Davis) / Gonna Be A Godfather / Papa Soul Talkin'

Encore:
Good Lovin'
Mark VAN MULLEM
11/12/2016
---
Everything I do Gonna Be Funky, de belofte die Alain Toussaint ooit deed, was misschien nog een betere opener geweest van de bijzondere sfeervolle en swingende avond in een volgepakte Jazzzolder, vrijdagavond 23 september 2016. Toussaint's belofte werd meer dan ingelost. Het Laurent Doumont Quartet serveerde een geweldige selectie songs met een gezonde overdosis souljazz, soul en funk, maar ook blues!
Saxofoon, contrabas, piano en drums, een goede bezetting voor een typische jazzgig? Ongetwijfeld. Maar het waren papa soul en mama funk die de belangrijkste rollen vertolkten, bijgestaan door uitstekende muzikanten zoals contrabassist Sal La Rocca, pianist Raf De Bakker, de prettig gestoorde drummer Bilou Doneux en saxofonist-zanger Laurent Doumont.
Zowat alle composities in de set prijken op het album Papa Soul Talkin' (2012), met toppers zoals Love Or Leave, het prachtige Sleeping Beauties, dat Doumont voor zijn dochtertje schreef. Big City en ook de knaller Everything I Do Gonna Be Funky van Alain Toussaint dus, Back on Broadway en titeltrack Papa Soul Talkin', een subliem eerbetoon aan legende James Brown. Doumont deelde ooit nog het podium met Brown en doet de meester alle eer aan met Papa Soul Talkin'.
Laurent Doumont is niet alleen een meer dan begenadigd saxspeler, hij is ook een prima vocalist en crooner. Hij wisselde vlot van stem naar sax en deed nog nét niet gelijktijdig. Daags na het concert vond in de Mechelse stadsschouwburg een nogal bizar eerbetoon plaats aan Chet Baker met soms rare wendingen (Compagnie Cecillia, 'Chet' – nvdr). Misschien had Doumont er wel de rol van Baker kunnen vertolken met zijn knappe vocalen en sterk saxwerk, denk ik achteraf.
Het Laurent Doumont Quartet bezorgde Mechelen een verkwikkend, verfrissend en groovy avondje. Aan grooves en good vibes was nooit gebrek, everything they did was absoluut funky, en alles klonk oprecht geméénd. Het was zo'n avond waarna je na de laatste noot van de encore de zaal verlaat met een glimlach die je de rest van het weekend amper nog wegkrijgt, of misschien is die er nog? Als je dus zo iemand in de Mechelse binnenstad spotte of spot, zondag, maandag, straks... dan kén je de reden!

Setlist:
Back On Broadway / Love Or Leave / Big City / Sleeping Beauties / Do Me Wrong / Everything I Do Gonna Be Funky (Alain Toussaint) / Cocaine Blues (Rev Gary Davis) / Gonna Be A Godfather / Papa Soul Talkin'

Encore:
Good Lovin'
Mark VAN MULLEM
11/12/2016
---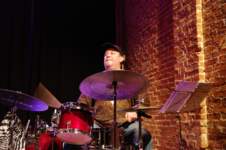 ---