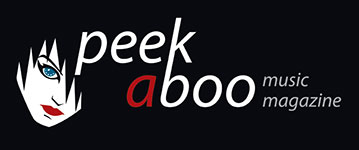 like this cd review
---
LOTUS THIEF
Gramarye
Music
•
CD
Black Metal
•
Post-Metal
•
Prog
•
Spacerock
[89/100]

Prophecy Productions
11/12/2016, Wim GUILLEMYN
---
Lotus Thief from San Francisco puts old language on music that combines elements of post black metal, space and atmospheric rock. The band exists since 2012. This is the second album. The first album Rervm was well received and was based on De Rerum Natura: texts from books by Titus Lucretius Carus (around the first century BC).
On the second release the themes of Rervm are expanded and the are about the knowledge of learning. Gramarye comes from the Middle English and Middle French. It means grammar or book of sorcery. I'll spare you the details, you can find them on the site. Let's talk about the music.
It is at times great, wide and even a bit dark sometimes. Genres such as post rock, space rock, prog rock and black metal come to mind while listening. Everything is mixed into a homogeneous new genre. The vocals of the two singers sound like folk an they go well with the adaptation of the ancient languages.
It's all on five tracks (45 minutes of listening pleasure). You wouldn't expect it, but Lotus Thief is actually a trio that uses guitar and bass lines, excellent drumming and singing. Everything sounds crisp and Gramarye sounds more stylized than Rervm. I can think of lots of superlatives, but I would suggest to listen yourself. I think of songs like Circe or The Book of Lies. A strong and pleasant album.
Wim GUILLEMYN
11/12/2016
---
Lotus Thief uit San Francisco zet oude taal op muziek met elementen uit post-blackmetal, space en atmosferische rock. De band bestaat sinds 2012 en dit is het tweede album. Het eerste, Rervm, werd goed ontvangen en was gebaseerd op De Rerum Natura. Dat zijn teksten uit boeken van Titus Lucretius Carus (omstreeks de eerste eeuw voor Christus).
Op deze tweede release worden de thema's van Rervm verruimd. Het gaat ook hier over de kennis van het leren. Gramarye komt uit het Midden-Engels en het Midden-Frans en betekent zoveel als grammatica of boek der tovenarij. Ik ga je de details besparen, die kan je zelf op de site lezen, ik wil het over de muziek hebben.
Die klinkt bij momenten groots, wijds en soms een beetje donker. Genres als postrock, spacerock, progrock en blackmetal passeren de revue tijdens het beluisteren. Alles is vermengd tot een homogeen nieuw genre. De samenzang van de twee zangeressen heeft iets van folk en gaat goed samen met de adaptatie van de oude talen.
Dit alles is verspreid over vijf tracks die samen goed zijn voor bijna 45 minuten luisterplezier. Je zou het niet vermoeden, maar Lotus Thief is in feite een trio dat zorgt voor piekfijne gitaar- en baslijnen, puike drums en zang. Alles klinkt haarscherp en Gramarye klinkt nog iets gestyleerder dan Rervm. Ik kan hier nog allerlei superlatieven neerschrijven, maar ik zou je aanbevelen om zelf eens te luisteren. Ik denk dan aan Circe of The Book of Lies. Een sterk en aangenaam album.
Wim GUILLEMYN
11/12/2016
---