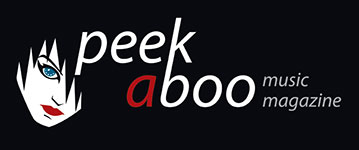 like this cd review
---
WE DESERVE THIS
Pacific
Music
•
CD
Post Rock
•
Post-Metal
[85/100]

Fluttery Records
12/11/2015, William LIÉNARD
---
Behind We Deserve This hides the German multi-instrumentalist Jan-Dirk Platek. He plays all the instruments himself and he describes Pacific as the darkest album of his discography. The press release of Fluttery Records used terms like post-rock and post-metal to describe the sound of Dirk Platek, but the eight compositions on the album sound especially as post-rock, albeit of a very dangerous, melodious and atmospheric kind.
As usual in this genre, we hear repetitive melodies, introduced on electric guitar and complemented with percussion and distorted bass sounds over time. As a result of his choice to limit the number of instruments, the album Pacific sounds pretty homogeneous, but with little variation due to the restrictions on compositional structure, resulting in tracks that all sound a bit alike.

Our favorites? Title track Pacific with the beautiful solo guitar riff and the broad stream of warm bass sound, the impressive and dark A Cloud and A Memory; Caution Pre / Pro Action due to the stunning intro passage and the subsequent atmospheric guitar sounds, the beautiful bass parts in 12/13/13, the very beautiful acoustic guitar that initiates the storm in I Quit and the stunning The Serious Ending.
What did you say? Six favorites and only eight tracks??? Well, it all sounds excellent...
Tracklist:
1. The Moon, The Stars And Everything Else
2. Pacific
3. Atlantic
4. A Cloud And A Memory
5. Pre Caution / Post Action
6. 12/13/13
7. I Quit
8. The Serious Ending
www.flutteryrecords.com
https://www.youtube.com/watch?v=Uqfe5p56FMw
William LIÉNARD
12/11/2015
---
Achter We Deserve This verschuilt zich de Duitse multi-instrumentalist Jan-Dirk Platek. Hij speelt alle instrumenten zelf en hij omschrijft Pacific als het donkerste album uit zijn discografie. Het persbericht van Fluttery Records gebruikt termen als post-rock en post-metal om het geluid van IDirk Plateks te omschrijven, maar de 8 composities op Pacific klinken vooral als post-rock, zij het van het zeer ongevaarlijke, welluidende en atmosferische soort.
Zoals gebruikelijk in dit genre is er sprake van repetitieve melodieën die tijdens het intro meestal op elektrische sologitaar worden geïntroduceerd, waaraan na verloop van tijd percussie en stevig distorted basgeluid wordt toegevoegd voor een stomend vervolg. Als gevolg van de keuze voor een beperkt aantal instrumenten, klinkt Pacific vrij homogeen, anderzijds is er weinig sprake van variatie als gevolg van de beperkingen inzake compositiestructuur, waardoor de tracks allemaal een beetje op elkaar lijken.
Als we er toch een paar favorieten uit mogen pikken, dan kiezen we titeltrack Pacific, met de prachtige sologitaarriff en de brede stroom van warm basgeluid, het impressionante en donkere A Cloud and A Memory, Pre Caution/Pro Action wegens de bloedmooie intropassage en het daaropvolgend atmosferische gitaargeluid, de prachtige baspartij in 12/13/13, de heel erg mooie akoestische gitaar die de storm in I Quit inleidt, en The Serious Ending, dat we zonder meer aan de borst drukken.
Wat zei je? Hebben we 6 van de 8 composities op Pacific als favorieten aangeduid??? Tja…, dus toch een perfect album… maar inderdaad, het klinkt allemaal uitstekend.
William LIÉNARD
12/11/2015
---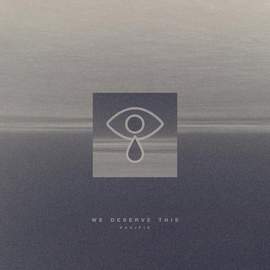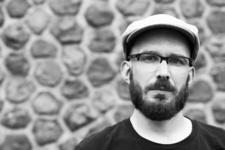 ---