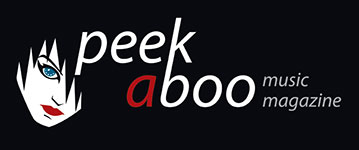 like this cd review
---
KRAKOW
Amaran
Music
•
CD
Experimental
•
Post Rock
•
Post-Metal
•
Prog
[88/100]

Dark Essence Records
29/03/2015, Wim GUILLEMYN
---
With Amarna, this Norwegian band delivers an album, that in addition to post rock/metal influences, also shows their atmospheric qualities. Just listen to Luminauts. A song with a long intro and a repeated theme. When they reached the climax, we hear distorted guitars and a primal scream from the singer. Then they return to the atmospheric part of the album with a great opener of seven minutes with a progressive song structure, sensitive and with a dark atmosphere in the song.
Atom is an uptempo post rock/stoner song. A very fine song that is reminiscent to Queens of the Stone Age. Genesis is a sledgehammer with some evil in the singing. Vitriol starts with a melancholic guitar and in the following guitar solo, we hear some drone elements. The background noises are well done and they give the song a strange atmosphere. Pendulum and Of Earth are soundscapes. You can hear them searching for new musical ways. The singing is minimal and exists of growls and grunting. Ten Silent Circles begins with a sweet sounding guitar theme and is build up like the first song.
Krakow delivers a great album: a lot of variation, experimental, a personal style and interesting. Absolute top are Luminauts and Ten Silent Circles. This album is one of the strongest that I heard this year.
Wim GUILLEMYN
29/03/2015
---
Deze band uit Noorwegen heeft met Amaran een album afgeleverd dat, naast postrock- en metalinvloeden, vooral hun atmosferische kwaliteiten in de verf zet. Luister maar eens naar de opener Luminauts. Deze song heeft een lang intro met een steeds herhaald thema waarmee ze een flinke dosis postrock leveren met een korte climax vol distortion gitaren en een oerschreeuw van de zanger. Daarna zoeken ze sfeer op in een geweldige opener van ruim 7 minuten: een progressieve songstructuur, gevoelig en atmosferisch met een donkere sfeer in de song.
Atom is een uptempo postrock-/stonernummer. Een heel lekkere song die qua stijl ook wat aan Queens of The Stone Age doet denken. Genesis is een mokerslag. De zang straalt het kwade uit. Vitriol begint met een melancholisch klinkende gitaar. De gitaarsolo die even later voorbijkomt bevat wat drone-elementen: lang aangehouden noten. Ook de achtergrondgeluiden zijn goed gelukt en dragen bij tot de vreemde sfeer in het nummer. Pendulum en Of Earth zijn eerder soundscapes die uit overstuurde klanken bestaan met lang aangehouden gitaarnoten die naar een melodielijn toewerken. Hier hoor je ze zoeken naar nieuwe wegen in de muziek. Ten Silent Circles begint met een lieflijk klinkend gitaarthema, dat wordt opgebouwd zoals ze dat in de openingsnummer deden. Mooie zang!
Krakow heeft een geweldig album afgeleverd: afwisselend, experimenteel, eigen stijl en boeiend. Voor mij mochten nummers als Pendulum en Of Earth wat meer zang bevatten, want de zanger heeft een heel aangename stem, maar dat is eerder detailkritiek. Absolute top zijn opener Luminauts en afsluiter Ten Silent Circles. Deze Amaran behoort zeker tot het betere werk dat ik in 2015 al heb gehoord.
Wim GUILLEMYN
29/03/2015
---