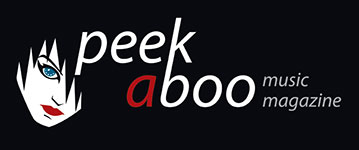 like this cd review
---
VARIOUS ARTISTS
Studio One Jump-Up:
Music
•
CD
Jazz
•
Ska
[80/100]

Soul Jazz Records
26/03/2015, Paul PLEDGER
---
Continuing Soul Jazz's trawl through bottomless vaults of historical Jamaican gems and jams, Studio One Jump-Up takes us right back to the early days of Jazz, R&B and Ska with twenty selections covering the early to mid-'60s.
Big names include Derrick Morgan with Leave Earth, Don Drummond and Roland Alphonso's Heaven and Earth, The Maytals' He Will Provide and, of course, Bob Marley and the Wailers' very early Go Jimmy Go, originally issued in 1964. Those fascinated by American fifties roots, rock and roll might want to see where the Afro-Caribbean community journeyed to next with its heritage. You can hear jit-jive, big-band, blues and New Orleans jazz throughout this fine document, from the simplistic Proof Rum by Clue J and his Blues Blasters, right through to the same act's rump-shaking The Slider which closes this album.
In between you get lively romps like Rhythm of the Blues by sweet and soulful Lord Creator, the straight-up party anthem Hip Rub from The Jivin' Juniors and the skanking Sit Down Servant by Jackie Opel with its cheeky sax motif straight out of Ole Man River. Y'see, homage and interpolation was happening long before that Blurred Lines charade made the news, none more so than during the germination of ska and reggae. And praise be for that.
As standard, the familiar and not-so-familiar legend of Coxsone Dodd and his Studio One legacy comes under examination in the lengthy and informative sleevenotes, alongside some great photos that demonstrate how music was a way of life to some. Not so much 'the birth of a sound' as a 'genesis of an era'. Remarkable stuff.
This review also appeared on Flipside Reviews
Paul PLEDGER
26/03/2015
---