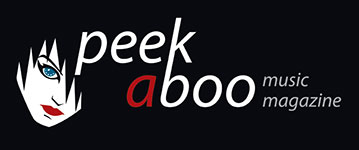 like this cd review
---
ILLUMINATA
Where Stories Unfold
Music
•
CD
Symphonic Metal
[80/100]

Self-released
25/03/2015, Wim GUILLEMYN
---
I must admit that I'm charmed by some good symphonic metal that can be used as a soundtrack. This band from Austria makes such music. The hype of female fronted bands is over, as after the breakthrough from bands as Within Temptation and Nightwish there was just an oversupply. This band convinced me because it is no rip off of earlier mentioned bands.
They were founded in 2006 and this is their fifth self-released album. You hear a lot of music that could be used as a soundtrack for a blockbuster like eg. The Pirates of the Caribbean. A mixture of an excessive orchestration and metal/gothicrock. Katarzyna, who does the vocals, has a high and fine voice, typical for the genre. I suspect she is classically trained. They worked for this album with a Czech choir and orchestra.
Violets Compass is a well build up song with nice singing. Arbitrary Asylum begins like a Vangelis tune, but a metal guitar riff breaks the atmosphere. The atmosphere of fairy tales is found in both the lyrics and the music: Twinkle twinkle light of morn, My eyes frayed my fabric torn. Sometimes you think you listen to a Disney soundtrack or a musica as in The Brass Ring.
With the symphonic and cinematic elements this band makes the difference. The guitars and the metal elements are here only to support the songs. The pure metal fans probably won't like this album, but with an open mind you will discover a bunch of descent songs.
Wim GUILLEMYN
25/03/2015
---
Symfonische metal of filmische gitaarmuziek kunnen mij wel bekoren. Deze Oostenrijkse band maakt dergelijke muziek. Female fronted metal bands zijn een beetje uit het beeld verdwenen, ofschoon we er na de doorbraak van Within Temptation en Nightwish mee om de oren werden geslagen. Deze band weet mij wel te overtuigen omdat hij geen doorslagje van eerder genoemde bands is.
Ontstaan in 2006, is dit hun vijfde release, en opnieuw volledig in eigen beheer gemaakt. Je hoort op het album veel muziek die in een grote blockbuster zoals Pirates of the Caribbean (om maar iets te noemen) kan worden gebruikt. Een overdaad aan orchestratie, vermengd met metal en gotich rock. Katarzyna, die de vocals doet, heeft een hoge, fijne stem, wat ook wel een beetje typisch is voor het genre. Ik vermoed, gezien haar manier van zingen, dat ze klassiek geschoold is.
Violets Compass is een mooi opgebouwde en gezongen song. Arbitrary Asylum begint als een Vangelis-nummer, maar breekt dan de opgebouwde sfeer met een zware metalriff. Een heel sterke song. De sprookjessfeer wordt hier en daar opgewekt in zowel de tekst als de muziek: twinkle twinkle light of morn, My eyes frayed my fabric torn. Soms denk je aan een Disney-soundtrack of een musical, zoals in The Brass Ring.
Het symfonische en filmische aspect onderscheidt ze van de rest. De gitaren en de metal zijn hier eerder ter ondersteuning en staan in dienst van de song. Bij veel symfonisch metal bands is het net andersom. De pure metalfans gaan waarschijnlijk moeite hebben met dit album omdat de orchestratie overheerst, maar wie wat meer gewoon is, zal hier een aantal mooie songs ontdekken.
Wim GUILLEMYN
25/03/2015
---
---