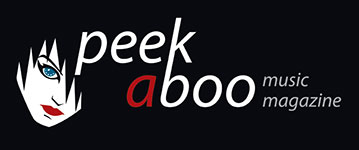 like this movie review
---
JOHN SLATTERY
God's Pocket
Movie
Drama
[82/100]

Universal Pictures
24/03/2015, Didier BECU
---
It has been written several times on our pages, and I still believe that with the death of Philip Seymour Hoffman, one of the best actor of the past 20 years passed away. Many fans probably laughed (well, rather wept) when they heard that their idol was found dead at the age of 46 with a needle in his arm that contained a mixture of heroin or cocaine, benzodiazepine and amphetamines. Because oh irony, the celebrated actor, who made his trademark of performing tormented souls, was basically playing himself. A sadder farewell to such a legend is almost unthinkable, but fortunately the actor has left us an impressive filmography. He starred in big blockbusters, but also in smaller titles that have never seen the movie theatres. One of those is God's Pocket, the film debut of John Slattery, who you might better know as Roger Sterling of Mad Men.
For his debut Slattery chose a novel by Pete Dexter, of whom previously both The Paperboy (with a dazzling Nicole Kidman) and Paris Trout (Dennis Hopper) were filmed. The story is set in the 80's in God's Pocket, a fictional working-class neighbourhood in Philadelphia. The film begins with a funeral that ends in a brawl. The deceased is the young Leon (Caleb Landry Jones), who's head is smashed by an older colleague after a racist remark. The other workers keep their mouth shut, as they do not want to see their colleague go to prison for a scoundrel like Leon. His mother (Christina Hendricks) does not understand how it got that far. She ends up in the bed with the much older alcoholic and columnist Richard Shelburn (Richard Jenkins), who promises her to clear up the case. Her husband Mickey Scarpato (Hoffman) does not care at all, all he whines about is that he has to pay for the funeral of his stepson. He gambles away the provided money in no time with his rogue friend Arthur (John Turturro).
It is strange (and especially tragic)to write this down, but this is again a role that is made for Philip Seymour Hoffman: a freeloader who is on the bottle and has given up all hope for a better life. He takes this crime film to a higher level. Slattery doesn't care whether his characters are happy or not, his camera just films their tragedy with a result that is situated between Sidney Lumet and John Cassavetes.
Yeah, that good! Now out on DVD and Blu-ray by Universal.
Didier BECU
24/03/2015
---
Het is al verschillende keren geschreven op onze pagina's, en ik blijf erbij dat met het overlijden van Philip Seymour Hoffman ook de beste acteur van de afgelopen 20 jaar is heengegaan. Menig fan zal wellicht hebben gelachen (nou ja, eerder geweend) toen ze vernamen dat hun idool op 46-jarige leeftijd dood werd aangetroffen met in zijn arm een naald dat een mengsel van heroïne, cocaïne, benzodiapezine en amfetamines bevatte. Want oh ironie, uiteindelijk bleek dat de gevierde acteur, die er zijn handelsmerk van maakte om getormenteerde zielen te vertolken, eigenlijk gewoon zichzelf speelde. Een triester afscheid van een legende was bijna ondenkbaar, gelukkig heeft de acteur een immense filmografie achtergelaten. Je vindt er gigantische blockbusters tussen, maar ook kleinere films die zelfs nooit de filmzaal hebben gehaald. Een van zijn allerlaatste rollen is er zo eentje: God's Pocket, het filmdebuut van John Slattery, die je wellicht beter kent als Roger Sterling van Mad Men.
Voor zijn debuut koos Slattery een roman van Pete Dexter, van wie eerder al The Paperboy (met een zoals altijd oogverblindende Nicole Kidman) en Paris Trout (met Dennis Hopper) zijn verfilmd. In God's Pocket speelt het verhaal zich af in de jaren 80 in een fictieve arbeiderswijk in Philadelphia. De film begint met een begrafenis die ontaardt in een vechtpartij. De overledene is de jonge Leon (Caleb Landry Jones), die door een oudere collega de kop is ingeslagen na een racistische opmerking. De andere arbeiders houden hun lippen stijf op elkaar, ze willen niet dat hun collega de gevangenis in moet voor een stuk vreten dat hun geen barst kan schelen. Zijn moeder (Christina Hendricks) begrijpt niet hoe het zo ver is kunnen komen. Zij laat zich het bed inpraten door de aan de drank verslaafde columnist Richard Shelburn (Richard Jenkins), die haar belooft de zaak te zullen opklaren. Haar echtgenoot Mickey Scarpato (Hoffman) interesseert het allemaal geen moer, het enige waarover hij zeurt is dat hij moet opdraaien voor de begrafeniskosten van zijn stiefzoon. Het daarvoor voorziene geld vergokt hij in geen tijd met zijn malafide vriend Arthur (John Turturro).
Hoe vreemd (en vooral tragisch) het ook lijkt om te schrijven, dit is wederom een rol die op het lijf van Philip Seymour Hoffman is geschreven: een klaploper die aan de drank zit en alle hoop op een beter leven al lang heeft opgegeven. Het is dan ook hij die deze misdaadfilm naar een hoger niveau optilt. Alhoewel het verhaal vrij dunnetjes is, heb je door de grauwe omgeving toch het gevoel dat je heel wat hebt moeten verteren. Slattery bekommert zich ook niet om het feit of zijn personages nadien recht hebben op wat geluk of niet, zijn camera filmt gewoon een tragedie, met een resultaat dat zich ergens tussen Sidney Lumet en John Cassavetes situeert.
Mooi, mooi! Nu uit op dvd en Blu-ray via Universal. En God's Pocket is misschien niet meteen een titel om je huisgenoten mee te overdonderen, toch zouden we hem een plaatsje in het winkelmandje toewijzen.
Didier BECU
24/03/2015
---
---