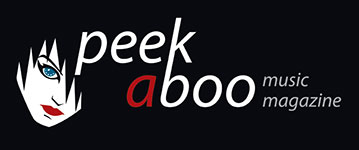 like this movie review
---
FILMFEST GHENT 2015
Radu Muntean: One Floor Below
Movie
Drama
[64/100]

Filmfest Gent
21/10/2015, Didier BECU
---
Those who follow the movie selection from Cannes might have heard the name of the Romanian director Radu Muntean, a filmmaker who is along with Corneliu Porumboiu and Palme d'Or winner Cristian Mungiu (4 Months, 3 Weeks, 2 Days) part of the Romanian New Wave.

These are filmmakers who satirize contemporary society by telling a simple story (if you can call it a story). In One Floor Below it is about the murder of a young girl in an apartment building. Stop thinking that this is the next Agatha Christie, because you'll hardly learn anything about the murder, let alone that you'll learn something about the background of the crime.

This movie is more about the question whether Patrascu (Teodor Corban) will inform the police or not, because he knows the killer nad he even has a band with him. During the film some spectators were surprised, many others were sighing as One Floor Below is indeed cinema for a cinephile audience, although its message is universal.
Didier BECU
21/10/2015
---
Wie de filmselectie uit Cannes op de voet volgt, zal beslist al eens de naam van de Roemeense regisseur Radu Muntean hebben gehoord, een cineast die samen met Corneliu Porumboiu en Gouden Palm winnaar Cristian Mungiu (4 Months, 3 Weeks, 2 Days) deel uitmaakt van de Roemeense Nouvelle Vague.

Het zijn cineasten die door het vertellen van een eenvoudig verhaal (als je het al een verhaal kan noemen) de huidige maatschappij hekelen. In One Floor Below gaat het om een moord op een jong meisje in een appartementsgebouw. Berg echter alle Agatha Christie-verwachtingen op, want je verneemt nauwelijks iets over de moord, laat staan dat je iets te weten komt over het motief of de achtergrond van de misdaad.

Deze film gaat meer over de vraag of Patrascu (Teodor Corban) de politie zal inlichten of niet, want hij weet wie de moordenaar is en hij heeft er zelfs een band mee. Tijdens de vertoning kon je duidelijk zien hoe op het einde sommige toeschouwers hun verbazing niet onder stoelen of banken staken, heel wat mensen slaakten een zucht. Want inderdaad, na 90 minuten ben je geen seconde wijzer. One Floor Below is eigenzinnige cinema van de allergrootste soort en louter voor een cinefiel publiek bedoeld, dat alle wetten van conventionele cinema aan z'n laars lapt, ofschoon de boodschap ervan universeel is.
Didier BECU
21/10/2015
---