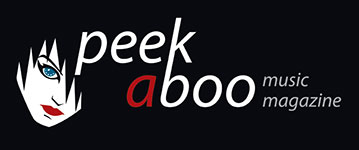 like this cd review
---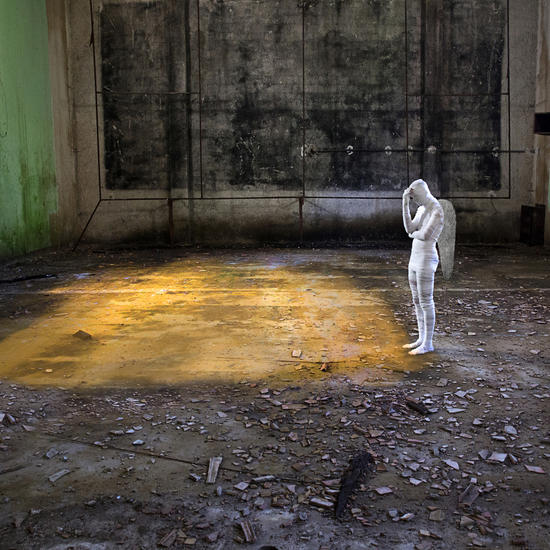 KIRSTEN MORRISON
Proserpine's Gold
Music
•
CD
Ambient Pop
•
Classical
•
Dreampop
•
Folk
[75/100]

Micro Spiral
21/10/2015, William LIÉNARD
---
Kirsten Morrison is a creative person. She composes soundtracks for films and TV programs, she writes operas and music for commercials, and she has toured Europe with the band Lene Lovich. Enough craft and experience to bring a first full album to fruition. With a voice that we dare situate somewhere between Kate Bush and Loreena McKennitt (but with a wider range - at least one octave), the songs of Kirsten Morrison cover the broad spectrum from ancient music, classical, folk, steampunk and film music. We think of Klaus Naomi, Freddy Mercury and Montserrat Caballé, musicians who have - at least partially - chosen a similar path, but just as Mercury, Morrison avoids a mix of classical and commercial music in her repertoire. She opts for materials that may betray a classic interest and involvement, but remains within the realm of popular music. That does not mean that she chooses the easy way or pursues rapid commercial success, because the vocals of her songs have been carefully selected from the works of poets such as Edgar Allan Poe, William Blake, Arthur Rimbaud and Taylor Coleridge.
In 12 compositions, Kirsten Morrison not only demonstrates the flexibility, but also the surprising range of her voice. The song material sounds quite homogeneous due to her very typical sound, and in terms of decor and atmosphere, the tracks are often quite diverse, whereby monotony and boredom are avoided. The Kate Bush-style She Walks in Beauty gets harp and piano on a text by Lord Byron (1788-1824) and creates an fairylike atmosphere with siren-like vocals in the background, while Kubla Khan takes us on a Eastern European tour with fiery gypsy violins for colorful caravans, blazing campfires and mysterious gypsy women with large silver earrings: a hot and exotic party song with a formidable opera singer in the lead. Still Do You Leave Me arrives to the sound of an emphatic piano and ticking percussion, over which Kirsten Morrison spreads her blazing vocals, while violins and bells lay perfectly timed accents: a bombastic, but perfect track. Marie Antoinette carries the listener to the French court of Louis XVI, to beautifully lit ballrooms in Versailles where ladies perform a graceful round dance, stared at by horny chamberlains and interested suitors: a festive and baroque four-to-the-floor composition that makes your feet move. The duplicated vocals sound great and Kirsten Morrison is not afraid to introduce elements of the Italian opera to end the composition with fireworks.
With Dream Within a Dream we bump into Edgar Allen Poe, a serene and peaceful ballad, slightly dark colored, with the atmosphere of a fairy tale as a result of the bell-like sounds. Siren Song has a gypsy accordion in the intro, and Salaviei is the closest to what you could call a classical composition, preferably a German Lied, for which Morrison's voice is excellent. The piano sounds at times like Mozart and the musician lets her voice ascend into heaven. Not exactly music for fans of the Sex Pistols, but indeed stunning. The Tyger is gypsy repertoire again, with wailing violins, snappy percussion and very beautiful vocals and harmonies. Alchemy of Love is an atmospheric track with plaintive vocals, slow and rumbling, while Janey takes us to Ireland, a solid folk ballad with violin and traditional instruments.
Bal des Pendus gets a text by Arthur Rimbaud, a high tempo and vocals that propel the melody like a horde of wild horses in the Camargue, occasionally interrupted by a short delay and thunderstorms, followed again by beautiful and rousing vocals, searing percussion and shimmering copper. Solar Flare closes the album in a peaceful way as an atmospheric composition in which the repetitive vocals (loop track) are placed against a background of dark orchestration and bell-like sounds.
You have to love female voices and in this case a soprano voice that is not afraid to sound theatrical and uses elements of the Italian opera tradition to impress. Moreover, a certain interest for folk music is an advantage, because that is what you here very often on Proserpine's Gold. The songs of Kirsten Morrison are often played on BBC 5 and that does not surprise us, for they are good quality and the melodies are attractive and settle quickly into the ear.
Tracklist:
1 She Walks in Beauty
2 Kubla Khan
3 Still Do You Leave Me
4 Marie Antoinette
5 Dream Within a Dream
6 Siren Song
7 Salaviei
8 The Tyger
9 Alchemy of Love
0 Janey
1 Bal des Pendus
2 Solar Flare
www.kirstenmorrison.co.uk
https://soundcloud.com/kirstenmorrison-1
William LIÉNARD
21/10/2015
---
Kirsten Morrison is een creatieve duizendpoot. Ze componeert soundtracks voor films en tv-programma's (o.a. Plantagenets van de BBC), schrijft opera's en voert ze ook zelf uit, levert muziek voor commercials en met de Lene Lovich-band heeft ze een tournee door Europa achter de rug. Genoeg metier en ervaring dus om een eerste full album tot een goed einde te brengen en dat ligt nu in de winkels en heet Proserpine's Gold. Met een stem die we durven situeren tussen Kate Bush en Loreena McKennitt, maar die nog minstens een octaaf hoger reikt, brengt Kirsten Morrison op haar debuutalbum composities die qua sfeer en stijl het brede palet bestrijken tussen oude muziek, klassiek, folk, steampunk en filmmuziek, en waarin ze meestal gebruik maakt van barokke en theatrale elementen. We denken aan Klaus Noami, Freddy Mercury en Monserrat Caballé, die minstens gedeeltelijk voor een dergelijk parcours hebben gekozen. Met Mercury heeft Kirsten Morrison gemeen dat ze niet probeert om een mengeling te maken van klassiek en commercieel repertoire, maar resoluut kiest voor materiaal dat weliswaar een klassieke interesse en betrokkenheid verraadt, maar voor de rest helemaal binnen het domein van de populaire muziek valt. Let op, dat betekent niet dat ze het zich gemakkelijk maakt of uit is op snel commercieel succes, want de teksten heeft ze zorgvuldig geselecteerd uit het werk van dichters als Edgar Allan Poe, William Blake, Arthur Rimbaud en Taylor Coleridge.
Op Proserpine's Gold resulteert dat in 12 composities waarin Kirsten Morrison niet alleen de soepelheid, maar ook het verrassende bereik van haar stem demonstreert. Het songmateriaal klinkt vrij homogeen als gevolg van het zeer typisch stemgeluid, maar qua aankleding en sfeer zijn de tracks vaak heel divers waardoor eentonigheid en verveling vermeden worden. Het Kate Bush-achtige She Walks in Beauty krijgt piano en harp op een tekst van Lord Byron (1788-1824) en creëert een elfjesachtige sfeer met sirene-achtige vocalen op de achtergrond, terwijl Kubla Khan de Oost-Europese toer opgaat met huppelende zigeunerviolen op een vurig tempo, muziek voor kleurige woonwagens, oplaaiende kampvuren en geheimzinnige zigeunerinnen met grote oorhangers: een heet en exotisch feestje met een formidabele operazangeres in de hoofdrol. Still Do You Leave Me arriveert op de tonen van een nadrukkelijke piano een tikkende percussie, waarover Kirsten Morrison haar oplaaiende vocalen uitspreidt terwijl violen en belletjes perfect getimede accenten leggen: een bombastische, maar perfecte track. Marie Antoinette voert de luisteraar mee naar het Franse hof van Louis XVI, naar de prachtig verlichte balzaal in Versailles waar de dames een sierlijke reidans uitvoeren, nagestaard door hitsige kamerheren en geïnteresseerde huwelijkskandidaten, een feestelijke en barokke four-to-the–floor compositie waarbij u de voeten wellicht moeilijk stil kan houden. De veelvoudige vocalen klinken uitstekend en Kisten Morrison deinst er niet voor terug om elementen uit de Italiaanse opera te introduceren om de compositie met vuurwerk te laten eindigen.
In Dream Within a Dream lopen we Edgar Allen Poe tegen het lijf, een serene en rustige ballade, terwijl de lichtjes donker kleur van de orkestratie toch de sfeer heeft van een opgewekt sprookje als gevolg van de toevoeging van belachtige geluidjes. Siren Song kiest een volkser pad met een zigeuneraccordeon in de intro en ter ondersteuning van een deel van de strofe. Salaviei ligt het dichtst bij wat je een klassieke compositie zou kunnen noemen, bij voorkeur een Duits Lied uit de tijd van Mozart waarvoor Morrison's stem uitstekend geschikt is. De piano klinkt bij momenten ook als Mozart en de musicienne laat haar stemgeluid tot in de hemel opstijgen. Niet meteen muziek voor de fans van de Sex Pistols, maar wél bloedmooi. The Tyger klinkt opnieuw als een compositie uit het zigeunerrepertoire, met jankende violen, pittige percussie en opnieuw erg mooie vocalen en harmonieën. Alchemy of Love is een atmosferische track met klagende vocalen, traag en galmend, terwijl Janey ons eerder naar Ierland voert voor een stevige folkballade met violen en traditionele muziekinstrumenten.
Bal des Pendus krijgt een tekst van Arthur Rimbaud, een hoog tempo en vocalen die de melodie voortdrijven als een horde wilde paarden in de Camargue, af en toe onderbroken door een korte vertraging en onweer, opnieuw gevolgd door prachtige en opzwepende vocalen, hitsig slagwerk en zinderend koper. Solar Flare sluit het album op een rustige manier af als een atmosferische compositie, waarin de repetitieve vocalen (looptrack) tegen een achtergrond van donkere orkestratie en belachtige geluidjes zijn geplaatst.
Je moet van vrouwenstemmen houden en in dit geval van een sopraanstem die er niet voor terugdeinst om theatraal te klinken of om elementen uit de Italiaanse operatraditie in de composities te stoppen. Bovendien is een zekere interesse voor volksmuziek een voordeel, want die komt op Prosperine's Gold ook heel vaak aan bod. Het materiaal van Kirsten Morrison wordt vaak op BBC 5 gedraaid en dat verbaast ons niet, want het is goed van kwaliteit en de melodieën zijn aantrekkelijk en nestelen zich gauw in het oor.
William LIÉNARD
21/10/2015
---