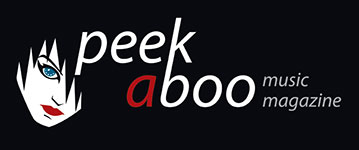 like this cd review
---
ZERO DEGREE
Stasis
Music
•
CD
Ambient
•
Ambient Pop
•
Experimental
•
Industrial
[95/100]

Ant-Zen
22/10/2014, Peter HESELMANS
---
Zero Degree was founded in 2004 by Matthias Erhard who already had a long background in experimental music. During the two years he stayed in Canada from 1999 to 2001 he discovered minimal and idm, which opened a whole new perspective of ways to express his creativity for him. In 2007 he met Bernhard Korth, whose main attention was creating ambient soundscapes that are influenced by synthesizer pioneers like Klaus Schulze. While Matthias' emphasis is focused on programming complex rhythmical structures, Bernhard loves to create endless evolving pads and dreamy spheres to get lost in between time and space. Together they create a very atmospheric mixture of minimalistic rhythmical structures and lush ambient sounds.
With his seventh album 'Stasis', Zero Degree presents their relaxing and sensual sounds which they're known for, but this time they even go further, the tracks have more elements of down tempo and psybient then in the past, offering new facets of Mathias Erhard's aural cosmos.
Opening with the track 'Cocoon', nice ambient tunes, atmospheric pads, and a perfect bass line. Like most other tracks on this album there is a big focus on analogue synth equipment. Stasis, one of my favorite tracks, brings us more tempo, and some nice samples, even some didgeridoo tunes, a perfect example of percussive ambient and subtle electronics.
The whole album has a spacy and enjoyable sound that will carry you away, and motivate your brainwaves. Zero Degree have the talent to abduct the listener into a distinct sonic universe, as calm and dark as outer space at the same time. Ethereal key sequences are combined with deliberate minimalistic grooves.
Some more up-tempo sounds can be found on the tracks 'Connecting Dots'. 'Tides of Time', my favorite on this very nice album, can even be classified as danceable with the mighty bass lines and some nice rhythmic beats.
I saw Zero Degree at the biggest festival for industrial bands, Maschinenfest, and Matthias surprised me in a very positive way, and now he does it again with his Stasis-album.
Tracklist 01. Cocoon 02. Stasis 03. Beacon 04. Distance 05. Parsec 06. Connecting Dots 07. Tides of Time
Zero Degree - Stasis (Ant Zen)
Peter HESELMANS
22/10/2014
---