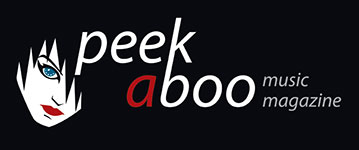 like this cd review
---
PROPAGANDA
CLASSICS: Wishful Thinking
Music
•
CD
Dark Pop
•
New wave
[80/100]

ZTT
22/10/2014, Paul PLEDGER
---
After the excellent double-CD reissue of the '80s German synth-pop chart-botherers' debut masterpiece "A Secret Wish" in 2010 (it even appeared in the Top 100 Album Chart second time around), the expectation for a revisit of its sister remix-album was high. Nearly 18 months later, "Wishful Thinking" arrives with less of a fanfare but still packed full of rarities and unreleased pieces, gathered together from literally days of mixing-desk outtakes and hard-to-find snippets, created by Trevor Horn, Paul Morley and other ZTT luminaries.
No doubt those concerned with this collection's creation must have beavered away until the early hours to create an alternative to, not only the band's original recordings, but also other similarly executed reworkings applied to best-selling works by the likes of The Human League, Soft Cell etc, all released at around the same time. With "Wishful Thinking" however, this was more of a direct reaction to the final mix by Morley himself, rather than a cynical commercial piece of consumerism - the music is too good to be anything but. His intentions were honourable, if a little hopeful and naive - to shoe-horn Propaganda into the hearts and minds of '80s students and music-geeks who were already seeking solace in New Order and Cabaret Voltaire, rather than producer Steve Lipson's vision of a smooth stadium act supporting Stevie Nicks. He had a point.
The first eight tracks are taken from the original album and show a marked improvement in quality when compared to the old vinyl pressing (I've got one, it's pretty ropey). The tracks are reworkings, or 'disturbdances', of "Sorry For Laughing" (longer and befitting of a 12" release that sadly never happened), "P:Machinery" (minimal and brooding), "Jewel" (an extended and less bolshie version), "Dr Mabuse" (interlude versions) and "Murder Of Love" (given a right going-over). The beats are harder, the songs are given space to breathe and, if you imagined them all as separate 12" singles, worthy of being spun at college and uni discos across the globe upon its release (certainly in the States, seen as a key market for these extended mixes).
Perhaps what "Wishful Thinking" originally needed was a bit less repetition and a lot more variety. The extra 'deviations' contained here go some way towards remedying the situation with rare versions of "Strength to Dream", "Frozen Faces" and a remastered Beta Wraparound mix of P:Machinery, bringing the whole thing to 74 minutes plus. The usual ZTT-style sleevenotes from Ian Peel ensure that Salvo's 100% record of spot-on remasters continues without a hitch. The question is: just how many more unreleased Propaganda/ZTT morsels remain in what seems like an ever-deepening vault?
For details of live shows featuring Propaganda members, including Claudia Brucken etc, head to Allgigs
This review also appeared on Flipside Reviews
Paul PLEDGER
22/10/2014
---