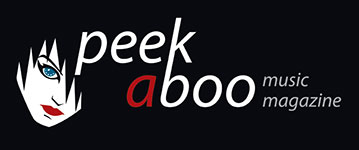 like this cd review
---
DURUTTI COLUMN
CLASSICS: The return of
Music
•
CD
Minimal
•
New wave
•
Post Punk
[90/100]

Factory Benelux
19/10/2014, Paul PLEDGER
---
Timeless music never ages. Despite being 35 years old, there is something magical and refreshing about the first few bars of Vini Reilly's debut album. Perhaps it's the gorgeous melody deftly delivered by the skinny guitarist, or the bass-heavy drum box or the trademark 'tweets' spouted from producer Martin Hannett's boxes of tricks.
And the sleeves - they're the stuff of legend. Original copies came dressed in a harsh sandpaper sleeve designed to antagonise other records in your collection, later copies were tastefully housed in a black textured sleeve with a trio of Dufy paintings. It's the later sleeve that adorns this latest reissue of FACT14, now renumbered with a Factory Benelux catalogue number and correctly correlated with all related tracks from the albums many pressings.
Those magical notes and famous twitterings appear on Sketch For Summer, perhaps one of The Durutti Column's most important pieces of music. After the raggedy early No Communication and Thin Ice on the Factory Sample double-disc a while earlier, Reilly's muse took him and his fingers over and turned him into something of an enigma. Tracks like Katherine and Conduct are just so way ahead of their time, it hurts. The footstep-pulse of Requiem For a Father completes what is one of the most complete sides in recorded history.
But then comes the confusion of side two. Different pressings, different sleeves et all led to different track-listings and a re-order of those tracks. Typical Factory. Here (finally), this Factory Benelux version goes to all the bother of offering both sequences previously issued over three different vinyl pressings, including the hard-to-find off-beat and jazzy Untitled, not included on the first release but presented here amongst other extras such as Lips That Would Kiss and Madeleine plus the two Martin Hannett tracks that originally appeared on the original flexi freebie. These odd little agitations of electronic pulses remain an oddity but compelling nonetheless.
After last year's superb vinyl repressing last year, this CD tidies up the format shortage nicely. Very nicely.
This review also appeared on Flipside Reviews
Paul PLEDGER
19/10/2014
---