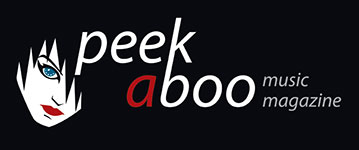 like this movie review
---
THEODORE MELFI
St. Vincent (FilmFest Ghent 2014)
Movie
Comedy
Filmfest Gent
18/10/2014, Didier BECU
---
A film festival of course also has to have some movies in his list that are easy to digest, not? Last year we were overwhelmed by Joseph-Gordon Levitt preferring porno over Scarlett Johansson in Don Jon, this year it is veteran Bill Murray who is making us laugh. Even if the final scene might be far too mellow to support, it's still a fact that St. Vincent probably is the funniest movie you'll see this year.
Since Lost In Translation directors have discovered that there's more in Murray than just a (genius) clown. His newest film is another proof that Murray can do everything as he's performing here a grumpy old man who gambles, drinks, smokes and who is most of all a pain in the ass to live with. His disorganized (but kind of fine) life got interrupted when the divorced Maggie (Melissa McCarthy) becomes his newest neighbor, especially when her 12 year old-son is forced to enter Vincent's house.
Perhaps St. Vincent is part of that dreadful feelgood movie-category, but the acting is so superb that you actually forget this. You can, just like the main character, bet some money on it that Murray performs the funniest film character from 2014. Also nice to see is Melissa McCarthy (from Bridesmaids and The Heat), simply because for once she's not playing the rude cliché that she has become. And of course there's Naomi Watts. You can blame it on me but Watts is always gorgeous, even when she plays a (pregnant!) Russian whore with blonde-pink hair (including the accent!). This film debut from the unknown Theodore Melfi scored well during the opening weekends. A title to pen down in your notebook!
Didier BECU
18/10/2014
---
Op een filmfestival mag er ook gerust plaats worden gemaakt voor wat lichtere kost. Vorig jaar was dat bijv. Joseph-Gordon Levitt die in Don Jon porno boven Scarlett Johansson verkoos, en in deze editie is het Bill Murray die onze lachspieren masseert. Alhoewel het slot van deze film ronduit verschrikkelijk melig is, is St. Vincent waarschijnlijk de leukste film die je dit jaar in de bios zal kunnen zien.
Sinds Lost In Translation heeft de filmwereld ontdekt dat er meer in Murray zit dan alleen maar een lolbroek. Deze nieuweling is daar opnieuw een mooi bewijs van. Murray vertolkt de rol van Vincent: een oude zeur die zuipt, gokt, rookt en bovendien totaal onuitstaanbaar is. Zijn leven wordt volledig overhoop gegooid als naast hem de gescheiden Maggie (Melissa McCarthy) komt wonen en haar twaalfjarig zoontje noodgedwongen contact met hem zoekt.
St. Vincent valt misschien wel onder de gevreesde feelgood movie-categorie, maar de vertolkingen zijn van zo'n bijzonder hoog niveau dat je dat gauw vergeet. Murray is ronduit subliem en waarschijnlijk het grappigste personage dat je in het filmjaar 2014 zal tegenkomen. De anders zo grofgebekte Melissa McCarthy (je weet wel, het dikkerdje uit Bridesmaids en The Heat) speelt in deze komedie vrij ingetogen en Naomi Watts is heerlijk als Russische (zwangere!) hoer (inclusief het accent). Dit filmdebuut van Theodore Melfi scoorde meteen goed bij de openingsweek in de VS, en dat is dubbel en dik verdiend. In je boekje noteren
Didier BECU
18/10/2014
---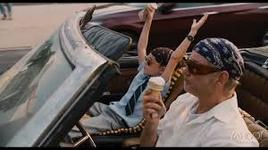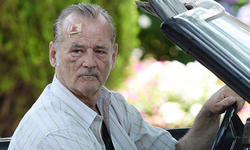 ---