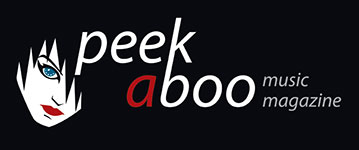 like this movie review
---
JEFF BAENA
Life After Beth
Movie
Comedy
•
Horror
Universal Pictures
08/09/2015, Didier BECU
---
If you are not sick of the unstoppable train of zombie movies, then perhaps you can add Life After Beth by Jeff Baena to that list. This director does nothing new, on the contrary, but if you think it's okay to switch off your brains during 90 minutes then this horror comedy is actually funny to watch.
Zack (Dane DeHaan) is a nice guy who wants to do everything for his sweetheart Beth (Aubrey Plaza), but unfortunately a fatal snakebite ends their happy situation. Zack can't accept this. But, what happens after a while? Beth comes back as a zombie. Her parents want to keep this a secret, but for Zack this is not a problem: Beth stays the love of his life, even if she stinks out of her mouth and acts anything but normal.
It seems indeed like nonsense as Charmed or The Vampire Diaries, but Life After Beth is much better and this is largely the merit of the cast who are acting excellent. Besides the two lovers, we also see the always great John C. Reilly as Beth's father and there is even a small role for Anna Kendrick, and the latter is of course reason enough to see this movie!
Didier BECU
08/09/2015
---
Indien je ondertussen nog niet misselijk bent geworden van de niet te stoppen vloed van zombiefilms, dan kan daar misschien Life After Beth van Jeff Baena nog bij.. Deze regisseur doet niks nieuws, integendeel, maar als je er niets op tegen hebt om anderhalf uur je hersenen uit te schakelen dan is deze horrorkomedie best leuk.
Zack (Dane DeHaan) is een brave kerel die alles voor zijn liefje Beth (Aubrey Plaza) wil doen, maar helaas beslist een slangenbeet anders over hun geluk. Beth sterft, en Zack kan dit maar niet aanvaarden. Maar wat blijkt achter een tijdje? Beth is teruggekomen als zombie. Haar ouders willen dit natuurlijk geheim houden, maar voor Zack is er geen vuiltje aan de lucht: Beth blijft zijn liefje, ook al stinkt ze uit haar bek en is ze allesbehalve normaal.
Het lijkt inderdaad veel op onzin zoals Charmed of The Vampire Diaries, toch scoort Life After Beth heel wat hoger op de lader en dat is grotendeels de verdienste van de cast die knap acteerwerk aflevert. Naast het verliefde koppeltje, zien we ook nog de altijd fantastische John C. Reilly als Beths vader en er is zelfs een klein rolletje voor Anna Kendrick, en dat laatste is eigenlijk al reden genoeg om deze film te bekijken!
Didier BECU
08/09/2015
---
---