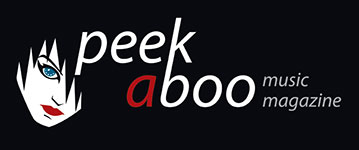 like this cult movies review
---
MICHAEL WADLEIGH
Wolfen
Movie
•
Cult movies
Crime
•
Horror
[65/100]

Warner Home Video
16/06/2015, Didier BECU
---
You've never heard of this movie or director before? We are not surprised that this title doesn't ring a bell (Wolfen was barely screened), but Michael Wadleigh is all by all the man who made the film version of Woodstock. This police thriller was Wadleighs first (and last!) fiction picture, but Wolfen was hardly noticed. Producers who had put a lot of money in this picture were not happy with the end result. Wadleigh liked to experiment and even if the posters let you believe that this thriller is a werewolf movie, it's not, or at least not a typical werewolf movie!
New York is shocked when one morning a politician, his mistress and his driver are brutally murdered in a park nearby the WTC. Detective Dewey Wilson (Albert Finney) immediately suspects that the murders have something to do with voodoo. The policeman, who has a hangover during the whole movie, seems to be right when his assistant Tom Noonan (Gregory Hines) discovers that the victims were bitten by a wolf-like beast. Everything gets worse when hair of a wolf is found on the dead bodies. Both his captain and the mayor of NY are anything but happy with this statement. How can anyone be slain by a wolf in the heart of New York? All clues point to Indian construction workers on a nearby site who can link their souls with the soul of a wolf. The reason why they kill? To protect their land...
It remains extremely difficult to categorize this film, maybe ecological horror thriller (it sounds really strange) might do. It is clear that Wadleigh had an idea in mind, but he didn't convert it into a homogeneous film. Sometimes it looks like a lovely old-fashioned thriller from the 70s, then again it's a slasher thing and in other experimental scenes you recognize a Nicholas Roeg-touch. As a cinephile trip Wolfen has its worth, unfortunately the cinema audience didn't agree. The reason why Wolfen is so interesting today is because of the way in which New York is shown in the film. The many scenes at the Brooklyn Bridge are breathtaking and also the Bronx is shown in a special, almost apocalyptic way. The story is perhaps too exaggerated, but it never bores because of the excellent performances. There is the always great Albert Finney, a funny Gregory Hines who was in the 80s a bit of a star and there is also the strange role of Edward James Olmos (the boss of Sonny Crockett in Miami Vice) as an Indian. A totally forgotten film, if you ever get the chance to see it, do it!
Didier BECU
16/06/2015
---
Je hebt nog nooit van de film of de regisseur gehoord? Dat eerste verbaast ons niks (Wolfen werd amper vertoond), maar Michael Wadleigh is al bij al toch de man die de filmversie van Woodstock maakte. Deze politiethriller is Wadleighs eerste (en laatste!) fictieve prent. Zoals je wellicht kan vermoeden, is Wolfen nauwelijks opgemerkt. De producenten die heel wat geld in deze prent stopten, waren allesbehalve opgezet met het resultaat. Wadleigh was inderdaad niet vies van experimenteren en ook al doen de posters het je geloven, lijkt deze thriller maar weinig op een weerwolffilm, en beslist niet op een typische weerwolffilm!
New York wordt tijdens de ochtend opgeschrikt door een brutale moord. Een politicus, zijn maîtresse en zijn chauffeur worden in een parkje nabij het WTC (tja, in 1981 stond die er nog!) afgeslacht teruggevonden. Rechercheur Dewey Wilson (Albert Finney) ruikt onmiddellijk onraad en vermoedt dat de moorden iets met voodoo te maken hebben. De politieman, die de hele film met een kater lijkt rond te lopen, heeft het blijkbaar bij het rechte eind als zijn assistent Tom Noonan (Gregory Hines) ontdekt dat de slachtoffers door een wolfachtig beest zijn gebeten. Nog erger wordt het als er haar van een wolf op de lijken wordt teruggevonden. Zowel zijn overste als de burgemeester is allesbehalve gelukkig met deze verklaring. Hoe kan iemand in godsnaam in hartje New York door een wolf worden gedood? Alle sporen leiden naar Indianen die als bouwvakkers in the Big Apple hun brood verdienen en hun ziel kunnen vereenzelvigen met die van een wolf. De reden waarom ze hun medemens afmaken? Ze beschermen hun grond…
Het blijft ontzettend moeilijk om deze film te categoriseren, misschien is een benaming als ecologische horrorthriller (het klinkt inderdaad vreemd) nog het beste. Het is duidelijk dat Wadleigh wel een idee in zijn hoofd had, maar dat toch moeilijk tot een homogene film kon uitwerken. Soms lijkt het op een heerlijke ouderwetse politiefilm uit de jaren 70, dan weer op een slashe, en tijdens andere experimentele scènes denk je gewoon aan Nicholas Roeg. Als cinefiele trip lukt dat, helaas zag het bioscooppubliek het niet zo zitten. De reden waarom Wolfen vandaag zo interessant is, is de manier waarop New York in beeld wordt gebracht. De vele scènes op de Brooklyn Bridge zijn adembenemend mooi en ook de Bronx wordt op een bijzondere, bijna apocalyptische wijze getoond. Het verhaal is misschien wel van de pot gerukt, maar het verveelt door de puike acteerprestaties nooit. Er is de bijna altijd geweldige Finney, de grappige Gregory Hines die in de jaren 80 toch een beetje een ster was en er is ook de vreemde rol van Edward James Olmos (de baas van Sonny Crockett uit Miami Vice) als Indiaan. Een totaal vergeten film. Als je ooit de kans krijgt om hem eens te zien, toch doen!
Didier BECU
16/06/2015
---
---