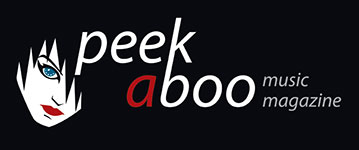 like this movie review
---
PAUL THOMAS ANDERSON
Inherent Vice
Movie
Crime
•
Detective
[83/100]

Warner Home Video
01/07/2015, Didier BECU
---
It sounds weird, but every review of Inherent Vice begins with the same thesis: how hard you try, after 140 minutes you won't understand it. It's hard to find something more frustrating, but that happens when you adapt a book by Thomas Pynchon. This cult writer is one of the most feared names among students in literary history. There are countless essays about his writings, but the conclusion is always the same: no one knows what the man is talking about, and the author himself gives no explanation either. Paul Thomas Anderson, who is the new darling of the press since The Master, dared to transform one of Pynchon's works into film form and he did not bother to make a coherent story? So you never know the relationships between the characters. You are frowning your eyebrows because such a film is declared the masterpiece of the year by almost every reviewer?
No, they are not exaggerating, Paul Thomas Anderson might have the advantage that he can do more than the average director, nevertheless Inherent Vice for different reasons (again) is a cinematic highlight. Those who have enough empathy, are invited for a crazy ride in the fuzzy head of private eye Doc Sportello (Joaquin Phoenix) who searches his disappeared girlfriend Shasta Fay Hepworth (Katherine Waterston). Doc is always stoned and meets the most bizarre characters: a dentist who smuggles drugs (Martin Short), a surf guitarist who actually works for the FBI (Owen Wilson), a crazy cop who is addicted to bananas with a chocolate layer (Josh Brolin), a weird lawyer in maritime law (Benicio Del Toro) or a Jew who idolizes Nazis (Eric Roberts). Believe us, we can easily fill another few paragraphs with insane characters. But we see only fragments of their life, and just like Doc, we wonder if they have anything to do with Shastas disappearance, and no we never get an answer.
This detective film is definitely not the kind of movie that everyone will love, there are plenty of people who think that Anderson is just an overblown filmmaker and Inherent Vice nothing more than overrated, pretentious art. Much depends of course on your taste. If you want a ready-made story that you can tgalk about the day after at the bar of the pub, then we advise you not start this trip (and if you do, then chances are high that
you already start something else after 20 minutes!).
Actually this film looks like a collage of hallucinations. You never really know what's going on, but the images are a pure pleasure for the retinal. But it's not just the camera that delivers excellent work, the actors are perfectly chosen too and the characters will be forever in the memory of the history of film. It may seem like a mess (and it eventually is), but the details make Inherent Vice an unforgettable cinematic journey.
Inherent Vice is now out on Warner, both on DVD and Blu-ray.
Didier BECU
01/07/2015
---
Het klinkt vreemd, toch begint iedere bespreking van Inherent Vice die je aantreft met dezelfde stelling: hoe hard je ook probeert, na 140 minuten begrijp je er geen snars van. Meer frustrerend kan het bijna niet, maar dat gebeurt nu eenmaal als je een boek van Thomas Pynchon verfilmt. Deze cultfiguur is één van de meest gevreesde namen bij studenten literatuurgeschiedenis. Er bestaan ontelbare essays over zijn schrijfsels, maar de conclusie blijft altijd dezelfde: niemand weet waarover de man het had, en ook zelf geeft de auteur er geen woord uitleg over. Paul Thomas Anderson die sinds The Master met de betreurde Philip Seymour Hoffman definitief mag zeggen dat hij het nieuwe troetelkind van de pers is, durfde het aan om één van Pynchons werken in filmvorm te gieten. Anderson deed geen enkele moeite om er een coherent verhaal van te maken zodat je van de eerste tot de laatste minuut niet weet wat de verbanden tussen de verschillende personages zijn. Je fronst de wenkbrauwen, want zo'n film wordt door zowat iedere recensent als het meesterwerk van het jaar aangeprezen?
Neen ze overdrijven niet, Paul Thomas Anderson geniet misschien wel het voordeel dat hij net iets meer mag dan de doorsnee regisseur, toch blijft Inherent Vice wegens verschillende redenen een (alweer) cinematografisch hoogtepunt. Wie over genoeg inlevingsvermogen beschikt, wordt uitgenodigd voor een dol ritje in het verwarde hoofd van privédetective Doc Sportello (Joaquin Phoenix), die naar zijn verdwenen vriendin Shasta Fay Hepworth (Katherine Waterston) op zoek gaat. Doc die door het roken van te veel wiet altijd stoned rondloopt, ontmoet de meest bizarre figuren: een tandarts die drugs smokkelt (Martin Short), een surfgitarist die eigenlijk voor het FBI werkt (Owen Wilson), een gekke flik die verslaafd is aan bananen met een chocoladelaagje (Josh Brolin), een vreemde advocaat in maritiem recht (Benicio Del Toro) of een Jood die met nazi's dweept (Eric Roberts). Geloof ons, we kunnen gerust nog een paar alinea's vullen met het opsommen van krankzinnige karakters. Alleen zien we slechts flarden van wat ze doen, en net als Doc vragen we ons af of ze iets te maken hebben met Shastas verdwijning, zonder dat we een antwoord op die vraag krijgen.
Deze detectivefilm is zeker niet het soort film dat iedereen zal kunnen bekoren, er zijn genoeg mensen die vinden dat Anderson een over het paard getilde cineast is en die Inherent Vice als overschatte, pretentieuze filmkunst weglachen. Veel hangt natuurlijk van je smaak af. Wie een kant-en-klaar verhaal wil dat hij de volgende dag aan de toog van het café kan navertellen, start maar beter niet aan deze trip (en als hij dat wel doet zal die waarschijnlijk reeds na 20 minuten aan iets anders beginnen!) Eigenlijk moet je deze film als een collage van hallucinaties zien. Je weet nooit echt wat er aan de hand is, maar het zijn beelden die het netvlies puur genot verlenen. Maar het is niet alleen de camera die voortreffelijk werk levert, ook de acteurs zijn één voor één perfect gekozen en zetten typetjes neer die zonder twijfel eeuwig in het geheugen van de filmgeschiedenis zullen blijven zitten. Het lijkt misschien een warboel (en dat is het uiteindelijk ook), maar er is enorm veel zorg besteed aan de details en het is net dat wat van Inherent Vice een onvergetelijke filmreis maakt. Wie nu reeds het water in de mond heeft, weet wat er in de lader moet!
Inherent Vice is nu uit op Warner, zowel op dvd als Blu-ray.
Didier BECU
01/07/2015
---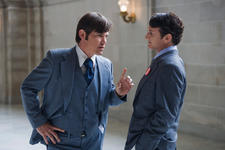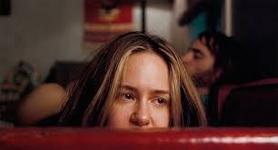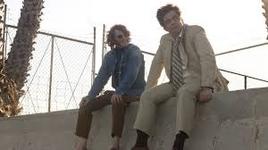 ---