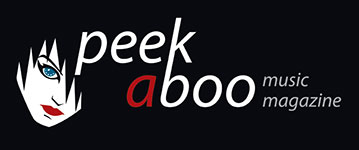 like this cd single review
---
SUICIDE COMMANDO
The Pain That You Like
Music
•
CD single
Harsh
[90/100]

Out Of Line
28/06/2015, Britta Tabrit
---
There is something painful coming in July: Suicide Commando is back with a new single!
"The pain that you like" will hit you on July 24th and comes as a 7-tracks version.
"The pain that you like" is a powerful, martial dancefloor killer! Fast beats in the tried and tested Suicide Commando way and recurring vocals "Is this the pain that you like? I'll break you!" creates a universe of distress that is so typical for this project. As a special punishment there are guest vocals waiting for you by Jean-Luc De Meyer of Front 242. This is definitely going to be another masterpiece and an act of cruelty!
"Crack Up" is the second track. The lyrics "Into nothing, into decay" say what Suicide Commando stands for. The mercilessness of this world and the people living in it, moral degeneracy and the decline of cultures. All this surrounded by muffled and gloomy sound elements, droning and dead-sounding. A perfect suicidal match with no winner on neither side.
The Pleasure & Pain remix of "The pain that you like" done by Suicide Commando themselves keeps close to the original. A bit topped off with softer sounds it's more danceable and more the one ready for the clubs!
"There will be blood remix" by Pride & Fall is a well done reframing of "The pain that you like". It feels like kind of a relief from the rugged beats of Suicide Commando. An interesting version e.g. for a remix compilation.
The "Comatosedit" by FragileChild is the Synthpop version of 'Crack Up'. Soft and almost dreamy the song gets a complete different appearance. Only the distorted voice remains as a part of the original trip to hell. But honestly this mix is an experience worthwhile listening to!
And here we go with the Industrial interpretation by C-Lekktor from Mexico. Offensively-minded the song hits your auditory canals with all its dark force. It clearly carries Markko's thumbprint and overruns the listener completely. Brute and violent you feel lost and are at the mercy of C-Lekktor.
The last remix is done by Decoded Feedback. The mix contrasts pleasantly with the other remixes and puts a new and different complexion on the original. The sound elements introduced here seem to be cutting-edge and sophisticated. Maybe "The pain that you like" turns from a blunt trauma into a rhythmic delectation but this doesn't do any harm to the end of this sublime single!
There will be also a vinyl edition out. This disturbing infernal edit contains an extra new unreleased song ('too far gone') that won't be on the single version! This edition will ONLY be available at the Out Of Line (online) shop due to the strictly limited number of copies (250!) http://www.outoflineshop.de/
Track list:
The Pain That You Like
Crack Up
The Pain That You Like (Pleasure & Pain Remix)
The Pain That You Like (There Will Be Blood Remix by Pride & Fall)
Crack Up (Comatosedit by FragileChild)
The Pain That You Like (C-Lekktor Remix)
The Pain That You Like (Decoded Feedback Remix)
Britta Tabrit
28/06/2015
---