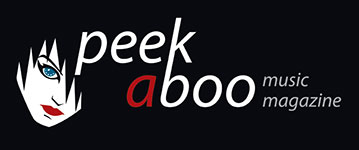 like this cd review
---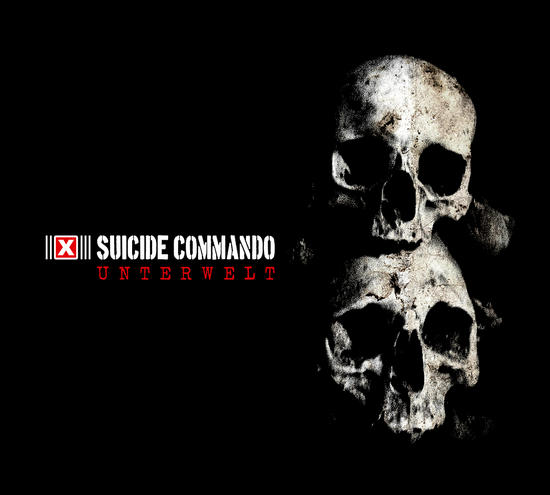 SUICIDE COMMANDO
Unterwelt
Music
•
CD
Electro
•
Hellelectro
•
IDM (Intelligent Dance Music)
•
Power Electronics
[90/100]

Out Of Line
01/01/2014, Filip VAN MUYLEM
---
The celebrated clubhit from the charts-hitting album "When Evil Speak" is the evil heart of this floor filling maxi CD that sports a massive 9 tracks and is limited to 999 copies.
We all know that Johan Van Roy is a nice person, but from time to time he needs to find a way to get the monster out of him and this 'Unterwelt' song is a perfect excuse for that! It's raw, energetic, a monstruous scream for attention and an incoming bomb when played during parties! After all those years we can say that Suicide Commando has its own style and has been copied so many times! But the original remains stronger! It's also very clear that Germany is an important target (and not for the first time).
The single edit is a well chosen hit, I am less sure about the Binary Park remix (it reminds me somehow more about a lunapark and killing zombies and with that being said, I might even be right about it.

The Apocalypse version is more my type of song: love the pumpin' beats, the desperation, the sadness and the melancholic sound. In this version it feels like as if people are marching into the underworld (almost soulless): ready forperforming their last march. Hell is really close by!

The Reaper remix is more clubminded and will be played a lot! Another bomb has exploded! It's really great to get so many different versions of one song! 'Monster (The Fragile Child Remix)' gets us another side of suicide Comando, not sure if many fans will like this ong, bit the lyrics are simply too good to be raped by a bad version! Somehow it reminds me of XP8, in a good way (off course).

'Body Machine Body' is an exclusive track and a bit clubminded. The more I listen to it, the more I like it. I call it a slow grower and indeed: one that will work your body out (like a machine). Nitronoise does a great job remixing 'Unterwelt'! Another for the dancefloor classix!

It's very clear that they know how to remix (as I also loved their work on the DWA XxX remixes!)! The Acylum remix is bit slow regarding the tempo as I feel that this one deserves to be a dancefloor hit, but adding female backings is a nice idea and like this we get - again - something different! At some point I feel a vibe of 'Lilium' (you know the main song from a nice short series called Elfenlied).
The Wynardtage remix is not bad as last remix, feeling a bit the Europop-vibe, but fast enough to keep the distorted and mentally disturbed vocals in balance!
This is a bomb, so go hide or put your dancing shoes on! We warned you!!!
Tracklisting:
Unterwelt (Single Edit)
Unterwelt (Binary Park Remix)
Unterwelt (Apocalypse)
Unterwelt (Reaper Remix)
Monster (Fragile Child Remix)
Body Machine Body (Demo Version)
Unterwelt (Nitronoise Remix)
Unterwelt (Acylum Remix)
Unterwelt (Wynardtage Remix)
and here's a review of one of the greatest Suicide Commando gigs:
http://www.peek-a-boo-magazine.be/en/reviews/suicide-commando-soman-aesthetic-perfection-sam-xp8-c-lekktor-surgyn-vampireparty-live-6-4-2013-petrol-antwerpen-belgium/
And one extra remix for the fans, here's the link to the 'Nachtgeist Musik Remix Instrumental V2.0' :
http://www.youtube.com/watch?v=-IGMuaXGRm0&feature=youtu.be
Not much of the original is left, so it's really a a complete make over. Worth giving it a shot...
Filip VAN MUYLEM
01/01/2014
---