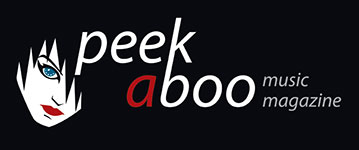 like this cd review
---
ILLEGAL TRADE
Acid For The Royal Family
Music
•
CD
Electronics
•
Industrial
•
Power Electronics
•
Rhythmic Industrial
[90/100]

Hands Productions
16/04/2015, Peter HESELMANS
---
Illegal Trade is the new side-project from Natasha A Twentyone and Alexey Protasov, better known as Ambassador 21. This project started as the Belarus duo wanted to pay homage to the industrial music that they were influenced by. So time for some heavy beats, distortions and aggressive rhythms.
Opening with the track 'Olga Is Dead', already broadcasted as the new single, you directly get a nice impression of what can be expected for the next 50 minutes, hardcore distorted drums mixed with heavy synthetic synth loops. In my opinion it is impossible to get more noise out of a drum machine like Ambassador 21 does, but I was wrong, even more power and noise is created here. A real attack on your body and ears, drum 'n bass with brutal breakcore that can easily create an earthquake in your brain.
Next is the title track 'Acid For The Royal Family', darkstep tunes with a constant rush of breaks, heavy distortions and a variety of samples and beats. The same concept and sound color on 'Lucky Junkies', 'Cold Cash War' and 'Ripping Reality', were melodies are merged with broken rhythms and some obsessive fast drums.
More breaks and distortion on 'Space Hunter' and 'Zoom', but these tracks also prove that this Belarus duo is something special. They make hard futuristic electronical music with a fusion of punk and even black music. On 'Space Hunter' we hear a great sample of Kurt Cobain's Smells Like Teen Spirit. But it can be even more bizar with a fantastic Flavor Flav sample from the socialy critical New York hiphop band Public Enemy on 'Zoom'
Personal favorites on this great album are 'Go Home' and 'Stalker', very strong synth loops with again powerful bass and beats, even suitable for some underground dance partys. They make you move like a hardcore maschinegun. A continious stream of power and energy kicks you right in the face.
This album has no lows, every track has its own personality and a powerful rhytmic impact, the mix of different elements of several genres sound really fresh and is certainly a recommandation for every industrial lover in search for something new and exciting.
Tracklist :
1.Olga Is Dead
2.Acid For The Royal Family
3.Lucky Junkies
4.Go Home
5.Space Hunter
6.Cold Cash War
7.Ripping Reality
8.Zoom
9.Stalker
Peter HESELMANS
16/04/2015
---