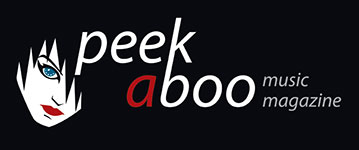 like this cd review
---
CONTROL
In Harm's Way
Music
•
CD
Industrial
•
Noise
•
Power Electronics
[70/100]

Ant-Zen
26/10/2015, William LIÉNARD
---
Ant-Zen Records releases the new album of Control, aka Thomas Garrison. With In Harm's Way, the artist adds a new chapter to his extensive discography in which industrial sounds and electronics are combined to dark and foreboding soundscapes. In Vessel or Contagion, Garrison still maintains a relatively simple and transparent structure of resonant metallic drones and fairly quiet, albeit dark percussion and trumpet-like drones, but in Victims/Volunteers he resolutely uses heavy bass drones as hitting bombs, flying bombers and similar toys: a dark and menacing track with fragmented voices as a backdrop and whistling drones on top: the soundtrack for a generous portion of chaos. The dark atmosphere is maintained in The Darkness Inside, in which the growling undercurrent is spiced with bell-like and industrial drones, repetitive and mechanical, while The Killer of Man rolls out of the speakers as a dark and threatening tsunami: a monotonous wave of industrial noise as an infinite storm, supplemented by loud drones that suggest torture and suffering.
Belligerence gets percussion drones and crackling noise, but in terms of intensity and atmosphere, the track is hardly less threatening than In Harm's Way. Silence Creates its Own Violence sounds less monotonous, but the atmosphere is again dark and tense with predominantly industrial drones and varied noise. Ditto in Absence of Life, the soundtrack for the last nuclear war. Title track In Harm's Way begins quietly with buzzing drones and crackling noise, complemented by dark drones and other noise. The bombs are very precisely thrown, voices are crying in vain for help: dark, ominous and hopeless.
We haven't heard music on In Harm's Way, but that will not surprise you, because Thomas Garrison resides in the world of death industrial and power electronics. Industrial is rarely so dark, but the fans may find it fantastic.
Tracklist:
01. Vessel of Contagion
02. Victims/Volunteers
03. The Darkness Inside
04. The Killer of Man
05. Belligerence
06. Silence Creates its Own Violence
07. Absence of Life
08. In Harm's Way
William LIÉNARD
26/10/2015
---
Op Ant-zen Records is het nieuwe album van Control, aka Thomas Garrison, uitgebracht. Met In Harm's Way voegt de artiest een nieuw hoofdstuk toe aan z'n uitgebreide discografie waarin industrial en electronics worden gecombineerd tot donkere en dreigende soundscapes. In Vessel of Contagion houdt Garrison nog een vrij eenvoudige en doorzichtige structuur aan van galmende metaalachtige drones en vrij rustige, zij het donkere percussie, en trompetachtige drones tussendoor, maar in Victims/Volunteers kiest hij resoluut voor zware basdrones als inslaande bommen, overvliegende bommenwerpers en soortgelijk speelgoed: een donkere en dreigende track met versnipperde stemmen in de achtergrond en fluitende drones bovenop. De soundtrack voor een portie chaos. De donkere sfeer wordt gehandhaafd in The Darkness Inside, waarin de grommende onderlaag wordt opgeleukt met belachtige en industriële drones, repetitief en machinaal, terwijl The Killer of Man als een donkere en dreigende tsunami uit de speakers rolt: een monotone golf van industriële noise als een oneindig onweer, aangevuld met schreeuwerige drones die foltering en lijden suggereren.
Belligerence krijgt percussiedrones en knisperende noise, maar doet qua intensiteit en sfeer nauwelijks onder voor wat In Harm's Way eerder al te bieden had. Silence Creates its Own Violence klinkt minder monotoon, maar ook hier is de sfeer donker en gespannen met hoofdzakelijk industriële drones en gevarieerde noise. Idem dito in Absence of Life, de soundtrack voor de allerlaatste nucleaire oorlog. Titeltrack In Harm's Way begint rustig met zoemende drones en knisperende noise en wordt aangevuld met donkere drones en andere noise. De bommen worden zeer precies neergegooid, stemmen huilen tevergeefs om hulp: donker, dreigend en uitzichtloos.
Muziek hebben we op In Harm's Way niet gehoord, maar dat zal u niet verbazen, want Thomas Garrison houdt zich op in de wereld van death industrial en power electronics. Zelden was industrial zo donker, maar de liefhebbers vinden het wellicht fantastisch.
William LIÉNARD
26/10/2015
---