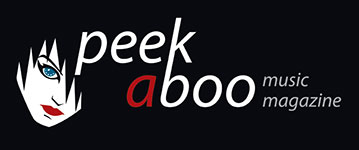 like this article review
---
BLISSARD
Ten albums that changed our lives
Article
25/10/2015, Wim GUILLEMYN
---
The young band BLISSARD from Leuven spend some time to compile their top ten album list. A fine list strongly affected by the nineties.
1. PAUL SIMON - Graceland
Kristof Geutjens: an album that was played day and night at my home anno 1986-1987. As a child I was fascinated by it. The most beautiful record when we speak about beautiful melodies.
2. GUNS 'N ROSES - Use Your Illusion I & II'
Erick de Deyn:tIt's now hard to believe that Guns N' Roses was the world's dominator in those days. Just before the breakthrough of the grunge they were top. After a lot of nagging, I got this phenomenal double cassette from my parents and I lost immediately my interest in bands like Clouseau (Belgian rockband-ed.), MC Hammer or Queen.
3. NIRVANA - Nevermind
Kristof Geutjens: afterwards they weren't the biggest inspiration, but for a twelve year old chap who thought that the top 30 on Radio 2 was a realistic image of the music scene, this album opened my eyes to a whole new world.
4. PEARL JAM - Ten
Brecht Tijskens: I remember Pinkpop Festival that always was broadcasted on television. Somewhere around 1992, I saw Pearl Jam for the first time. A first introduction with grunge that sound like bells in my ears.
5. RAGE AGAINST THE MACHINE - Rage Against the Machine
Geert Janssens: this record was an eye opener for me as a starting guitarist. One of the few albums I really tried to play by myself (and it was on a Spanish guitar, for god sake). We had just learn to play barré and power chords to express our anger and there was Rage Against The Machine with their power of well thought riffs.
6. SEPULTURA - Chaos AD
Brecht Tijskens: this album was the reason for me to drum. Igor Cavalera was my hero.
7. dEUS – Worst Case Scenario
Erick de Deyn: just like The Velvet Underground, dEUS' magnificent debut inspired thousands of young bands to start playing. Suddently you didn't have to be from England or America to make good music.
8. ORBITAL - In Sides
Geert Janssens: before that album, electronica was something to cheer up parties or to garnish rock songs. It was the first, but not the only one, that kept me interesting from begin till end. And it still does!
9. MOTORPSYCHO - Trust Us
Geert Janssens: Trust Us remains their master piece: dirty riffs, screeching solo's, bass lines that sound like motors and slowly meandering rivers that suddenly rage into the abbys.

10 REFUSED - The Shape of Punk to Come
Kristof Geutjens: the title says it all. An album that inspired me the most as a beginning guitarist. Rhythmic very strong. I almost picked out every song as an idea to work on.
Nice choice guys, click here for the review.
Wim GUILLEMYN
25/10/2015
---
De jonge honden van de Leuvense band BLISSARD trokken wat tijd uit om hun memorable top tien samen te steken. Zowaar een mooi lijstje dat sterk nineties geïnspireerd is. Lees ook de review van hun debuutalbum (http://www.peek-a-boo-magazine.be/en/reviews/blissard-blissard/).
1.Paul Simon – Graceland (1986)
Kristof Geutjens: de plaat werd anno 1986-1987 grijs gedraaid ten huize Geutjens. Als kind meteen door gefascineerd. Qua melodieën de mooiste plaat uit de muziekgeschiedenis.
2.Guns N' Roses – Use Your Illusion I & II (1991)
Erick de Deyn: het lijkt heden ten dage moeilijk te geloven dat Guns n' Roses ooit muzikale wereldheersers waren, maar net voor de doorbraak van de grunge waren zij de absolute top. Toen ik na veel zeuren deze fenomenale dubbelaar van mijn ouders op cassette kreeg, verloor ik op slag mijn interesse in Clouseau, MC Hammer en Queen.

3.Nirvana – Nevermind (1991)
Kristof Geutjens: achteraf bekeken zeker niet de grootste muzikale inspiratie, maar voor een twaalfjarige die tot dan toe dacht dat de Top 30 van Radio 2 een realistisch beeld van de muziekscene gaf, opende dit album een nieuwe wereld.
4.Pearl Jam – Ten (1991)
Brecht Tijskens: ik herinner me het Pinkpopfestival, omstreeks 1992, dat telkens uitgezonden werd met Pinksteren. Toen zag ik Pearl Jam voor het eerst en live. Mijn kennismaking met de grungerock klonk me als muziek in de oren.
5.Rage Against the Machine – Rage Against the Machine (1992)
Geert Janssens: deze plaat was een oogopener voor de beginnende gitarist die ik toen was en een van de weinige albums waarvan ik de nummers echt probeerde na te spelen (op mijn Spaanse gitaar, nota bene). Hadden we net geleerd dat we barré- en powerakkoorden nodig hadden om duidelijk te maken dat we boos waren, dan kwam RATM ons eventjes de kracht van de weldoordachte riff uitleggen.
6.Sepultura – Chaos AD (1993)
Brecht Tijskens: dit album is de reden waarom ik wilde beginnen te drummen. Igor Cavalera was mijn held.
7.dEUS – Worst Case Scenario (1994)
Erick de Deyn: net zoals de Velvet Underground, inspireerde dEUS' onovertroffen debuut het ontstaan van duizend Belgische bandjes. Je hoefde plots niet meer uit Engeland of de VS te komen om goede muziek te kunnen maken.
8.Orbital – In Sides (1996)
Geert Janssens: tot vóór 'In Sides' was elektronica voor mij iets om ofwel je rockmuziek een interessante toets te verlenen, ofwel om feestjes op te vrolijken. Er zouden er later menige volgen, maar het was de eerste puur elektronische plaat die mij van begin tot einde ongelooflijk wist te boeien. Nog steeds trouwens.
9.Motorpsycho – Trust Us (1998)
Geert Janssens: 'die andere' van Motorpsycho mag dan misschien mijn kennismaking met de groep geweest zijn, Trust Us blijft voor mij hun onovertroffen meesterwerk. Vuile riffs, gierende solo's, als motoren ronkende bassen en langzaam meanderende riviertjes die plots met overdonderend geraas in een euforische climax naar beneden storten. Nummers die ook live, telkens in een ander jasje, nooit teleurstellen.

10.Refused – The Shape of Punk to Come (1998)
Kristof Geutjens: d titel zegt het helemaal. De plaat die me het meest geïnspireerd heeft nadat ik ben beginnen gitaar te spelen. Vooral ritmisch ongeëvenaard. Uit quasi elk nummer van die plaat heb ik wel al één of meerdere ideeën gepikt.
Wim GUILLEMYN
25/10/2015
---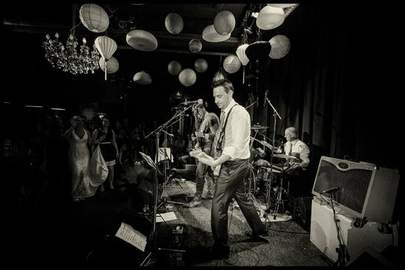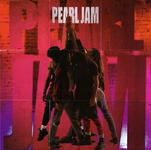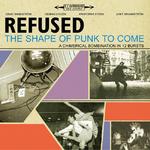 ---