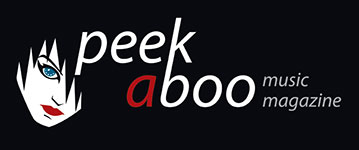 like this movie review
---
FILMFEST GHENT 2015
Andrew Haigh: 45 Years
Movie
Drama
[79/100]

Filmfest Gent
23/10/2015, Didier BECU
---
Andrew Haigh is one of the directors about whom critics can't stop raving. First there was Weekend and then there was the HBO series Looking about trendy gay people. Haigh apparently has something with relationships, because his last film, that was a revelation at the Berlin Film Festival, is also about that subject. We follow a week in the life of Geoff ( Tom Courtenay ) and Kate ( Charlotte Rampling ), who soon will organize a party because they have been married for 45 years. But a letter throws a spanner in the works. Geoff is informed that finally, after decades, the body of his first love has been found. The man can't take the emotions and the marriage that lasted 45 years, seems a lie.

Rampling and Courtenay were rightly praised for their performances, as 45 Years is indeed a film that stands out for the interpretations. Don't be scared if you didn't like Looking, because this drama is wonderfully old fashioned and suitable for a wide audience.
Didier BECU
23/10/2015
---
Andrew Haigh is één van de regisseurs over wie critici maar niet uitgepraat raken. Eerst was er Weekend en nadien volgde de HBO-reeks Looking over hippe homo's. Haigh heeft blijkbaar iets met relaties, want zijn laatste film, die een revelatie was op het Filmfestival van Berlijn, gaat erover. We volgen een weekje uit het leven van Geoff (Tom Courtenay) en Kate (Charlotte Rampling), die weldra een feestje organiseren omdat ze 45 jaar getrouwd zijn. Maar een brief gooit roet in het eten. Geoff wordt op de hoogte gebracht van het fei dat men jaren na datum het lichaam van zijn eerste liefde heeft teruggevonden. De man kan de emoties nauwelijks aan en het huwelijk, dat 45 jaar stand heeft gehouden, blijkt één grote leugen te zijn.
Rampling en Courtenay werden terecht gelauwerd voor hun prestaties, want 45 Years is een film die vooral opvalt door de vertolkingen. Laat je vooral niet afschrikken als je Looking maar niks vond, want dit drama is heerlijk ouderwets en geschikt voor een breed publiek.
Didier BECU
23/10/2015
---