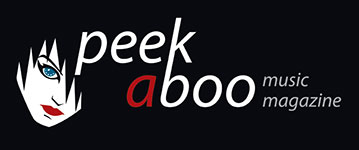 like this movie review
---
FILMFEST GHENT 2015
Alejandro Amenábar: Regression
Movie
Drama
•
Horror
[70/100]

Filmfest Gent
20/10/2015, Didier BECU
---
Director Alejandro Amenábar loves the darker side of our civilization. His debut Tesis was about snuff movies and in his latest Regression satanic cults are taking the lead. The story is not invented by the Spaniard (who makes his first non-European film), but everything is based on a true story, even though sensible people will frown.

Angela Gray (Emma Watson) claims that her father (David Denick) has raped her, but the man remembers nothing of the incident. Detective Bruce (Ethan Hawke) investigates the case and he appeals to psychologist Kenneth Raines (David Thewlis) for help. During the sessions, Angela appears to be the victim of satanic rituals.

Regression isn't really that easy, because Alejandro Amenábar is a real master who loves to put the viewer on the wrong track. The movie is categorized as horror, and of course it is, but the movie is more than just another variation on a trite theme and that is mainly due to the psychology that is added to the story. The performances are excellent, with again a great Ethan Hawke and a brilliant Emma Watson, who continues to casts off her Harry Potter image with every new role.
Didier BECU
20/10/2015
---
Regisseur Alejandro Amenábar heeft iets met de duistere kanten van onze beschaving. In zijn debuut Tesis ging het om snuff movies en in zijn nieuwste telg Regression zijn het satanische sekten die voor onheil zorgen. Het verhaal is niet door de Spanjaard verzonnen (die hiermee voor de eerste keer een niet-Europese film maakt), maar alles is gebaseerd op waargebeurde feiten, ook al zal ieder zinnig mens meermaals de wenkbrauwen fronzen.
Angela Gray (Emma Watson) beweert dat haar vader (David Denick) haar heeft verkracht, maar de man blijkt zich niets van het voorval te herinneren. Rechercheur Bruce Kenner (Ethan Hawke) bijt zich in de zaak vast en haalt er de hulp van psycholoog Kenneth Raines (David Thewlis) bij. Tijdens de sessies blijkt Angela het slachtoffer te zijn van satanische rituelen.
Echt gemakkelijk kan je Regression niet noemen, omdat Alejandro Amenábar als een doorleerde vakmeester de kijker vaak op het verkeerde spoor zet. De film wordt ondergebracht in het horrorvakje, en dat is natuurlijk wel een beetje zo, toch is Regression meer dan de zoveelste variatie op een afgezaagd thema en dat komt vooral door de psychologie die de Spanjaard in zijn verhaal stopt. De vertolkingen zijn uitstekend, met opnieuw een geweldige Ethan Hawke en een briljante Emma Watson, die met iedere rol meer en meer haar Harry Potter-imago afgooit.
Didier BECU
20/10/2015
---