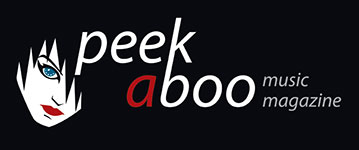 like this movie review
---
DAVID GELB
THE LAZARUS EFFECT
Movie
Horror
[58/100]

Belga Films
15/07/2015, Didier BECU
---
Scientists who want to bring the dead back to life, is nothing new in the horror genre. Mary Shelley tried it in 1818 with Frankenstein and everyone knows how that story ended. As far as we know, since then no living dead has ever had good intentions, nor does Zoe (Olivia Wilde). This pretty lady is both the professional and private partner of researcher Frank (Mark Duplass). The scientist thinks that there's an explanation for everything, even for death. If someone sees a white light when he dies, then it is surely not an angel who opens the gates of heaven, but just a chemical reaction in the head that makes you hallucinate. Because everything is organic, Frank thinks he can find a serum that can make something dead alive and he does! The first test object is a dead dog. His colleagues Niko (Donald Glover), Clay (Evan Peters) and newcomer Eva (Sarah Bolger) notice that the resurrected animal reacts differently. But who matters, if you can revive something that was dead?
The group swears that everything will be kept secret, but the next day the entire lab is plundered. The researchers suspect Eve, but their main job is to repeat the experiment with another dead dog. But then everything goes wrong: there is a short circuit and Zoe is electrocuted. The shattered scientist decides to use the serum in order to revive his wife. That works, but the new Zoe is a very different (hazardous) woman.
Because of the first half hour, The Lazarus Effect is a semi-good film. Of course, it seems as if you are watching a remake of Flatliners (the horror hit from 1990 with Kiefer Sutherland and Julia Roberts), but that is not a problem. At the contrary, it creates a certain interest. In which direction will this film go? Will it be a new Cujo or do we get the usual clichés? Unfortunately, it is the second option. Once Zoe is alive, she gets visions of hell, while the clichés are countless without much tension. This movie has some strengths, but unfortunately director Dave Gelb was satisfied with common horror. A pity as the cast is brilliant, especially Olivia Wilde, who deserves better than that!
Didier BECU
15/07/2015
---
Wetenschappers die de doden opnieuw tot leven wekken is niets nieuws in het horrorgenre. Mary Shelley probeerde het in 1818 al eens met Frankenstein en iedereen weet hoe dat verhaaltje afliep. Voor zo ver wij weten heeft sindsdien geen enkele levende dode goede bedoelingen gehad, en dat is ook niet het geval met Zoe (Olivia Wilde). Deze knappe dame is zowel op professioneel als op privévlak de partner van onderzoeker Frank (Mark Duplass). De wetenschapper denkt dat er voor alles een verklaring is, ook voor de dood. Als iemand een wit licht ziet als hij sterft, dan is dat niet Petrus die de hemelpoort opent, gewoon een chemische reactie in het hoofd waardoor men gaat hallucineren. Omdat alles organisch is, denkt Frank een serum te kunnen vinden dat de dood kan omzeilen en daarin slaagt hij ook! Het eerste proefdier is een hond. Zijn collega's Niko (Donald Glover), Clay (Evan Peters) en nieuwkomer Eva (Sarah Bolger) merken wel dat het dier vreemd reageert, maar wat zou het, als je iets doods opnieuw levend kan maken?
De groep zweert dat alles geheim blijft, maar de volgende dag ontdekken ze dat heel hun lab is leeggeplunderd. De onderzoekers verdenken Eva ervan alles te hebben verklapt, maar belangrijk is dat ze het experiment met een andere dode hond herhalen. Maar dan loopt alles fout: er is een kortsluiting waardoor Zoe geëlektrocuteerd wordt. De ontredderde wetenschapper beslist om het serum voor zijn vrouw te gebruiken om haar weer tot leven te wekken. Dat lukt, maar de nieuwe Zoe is een heel andere (gevaarlijke) vrouw.
The Lazarus Effect is dankzij het eerste halfuur een half geslaagde film. Natuurlijk lijkt het alsof je naar een remake van Flatliners (de horrorhit uit 1990 met Kiefer Sutherland en Julia Roberts) zit te kijken, maar dat werkt nooit storend. Integendeel, het wekt alleen maar de interesse op. Welke richting zal deze film uitgaan? Wordt het een nieuwe Cujo of verzandt het allemaal in eentonige troep die tegenwoordig zo eigen is aan het horrorgenre? Helaas wordt dat het tweede (anders zouden we niet hebben gezegd dat de film maar half geslaagd is, niet waar?) Eens Zoe opnieuw levend is, krijgt ze visioenen over de hel en stapelen de clichés zich op zonder dat er sprake is van spanning. Integendeel, het zijn eerder de geeuwspieren die in actie treden. Dat is bijzonder jammer, want deze film had heel wat troeven, maar regisseur Dave Gelb (die momenteel aan een documentaire over een restaurant werkt!) was blijkbaar tevreden met een horrorfilm zoals er al duizenden zijn gemaakt. Gelukkig kunnen we genieten van een degelijke cast met voorop een schitterende Olivia Wilde (op alle vlakken!) die echt wel beter verdient dan dat!
The Lazarus Effect start veelbelovend als een hedendaagse versie van Flatliners, maar eens de doden tot leven zijn gewekt is de film niet meer dan een opeenstapeling van platgetreden clichés. Ook al onthouden we Olivia Wilde. Echt slecht is het niet, maar het woord "goed" kunnen we nu ook weer niet gebruiken!
Didier BECU
15/07/2015
---
---