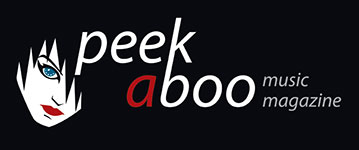 like this movie review
---
ADAM ROBITEL
The Taking Of Deborah Logan
Movie
Found Footage
•
Horror
[69/100]

Dutch FilmWorks
30/06/2015, Didier BECU
---
As a dedicated horror fan it hurts to admit that nowadays good horror movies are almost an exception. The reason is clear, the makers are too much seduced by the use of spectacular (but often dull) CG effects that makes you rather yawn than shiver. Even worse is the situation with found footage, a genre that is almost solely used when the creators have no big budget. This time we have twice good news. Not only is The Taking Of Deborah Logan (known as The Taking in the States) one of the better horror productions of recent years, the film is also an evidence that there is still life in the found footage genre.
From the first minute it is evident that Adam Robitel (who was once an actor himself and had a tiny role in X-Men) had a lot of sense to make something real frightening. The man used indeed concepts that you see in almost every other horror movie, but it is clear that he still can avoid the clichés. The student Mia Medina (Michelle Ang) makes together with Gavin (Brett Gentile) and Luis (Jeremy DeCarlos) a documentary about an Alzheimer patient. The elderly Deborah (Jill Larson) is reluctant to be exploited by a group of film students, but her daughter Sarah (Anne Ramsay) who is on the booze manages to convince her to participate in the project. It all begins as the students expect (an old woman who gradually loses her memory), but slowly Deborah exhibits symptoms that a normal Alzheimer patient hasn't. Through her aggressive acts she is a danger for herself and her environment. Is Deborah Logan a schizophrenic, or is there a demon in her decaying body? The poor woman mutters some French phrases about snake venom. That's odd, because she knows not a word of French.
My poor retina has witnessed in recent years many horror films, but The Taking Of Deborah Logan is by far of the most scary movies I've seen this year (only The Babadook and It Follows score better). Especially Jill Larson plays in an impressive way the demented haunted woman, but maker Robitel also knows very well what he has to do to scare the viewer. You can probably ask some questions about the plot, but by then most viewers are somewhere hidden for taking shelter.
The Taking Of Deborah Logan is now out on DVD and Blu -ray via Dutch Film Works.
Didier BECU
30/06/2015
---
Als toegewijde horrorfan doet het pijn om te moeten toegeven dat tegenwoordig goede bibberprenten bijna een uitzondering zijn. De reden is duidelijk, de makers laten zich veel te veel verleiden door het gebruik van spectaculaire (maar slaapwekkende) CG-effecten waardoor je eerder gaat geeuwen dan rillen. Nog erger is het met de found footage gesteld, een genre dat bijna louter wordt gebruikt omdat de makers over geen groot budget beschikken. Deze keer hebben we twee maal goed nieuws. Niet alleen is The Taking Of Deborah Logan (in de States gewoon The Taking) één van de betere horrorprenten van de laatste jaren, de film is ook het bewijs dat er nog leven in het doodgewaande found footage-genre zit.
Vanaf de eerste minuten is het duidelijk dat Adam Robitel (die ooit als acteur een piepklein rolletje in X-Men had) enorm veel zin had om iets angstaanjagends te maken. De man gebruikte wel concepten die je in iedere horrorfilm ziet, gelukkig is hij nog niet door de clichés doodgeknuffeld. De studente Mia Medina (Michelle Ang) maakt samen met Gavin (Brett Gentile) en Luis (Jeremy DeCarlos) een documentaire over een alzheimerpatiënte. De bejaarde Deborah (Jill Larson) staat aanvankelijke niet te springen om te worden geëxploiteerd door een groepje filmstudenten, maar haar dochter Sarah (Anne Ramsay) die behoorlijk aan de drank zit weet haar te overtuigen om mee in het project te stappen. Het begint allemaal zoals de studenten verwachten (een vrouw die stapsgewijs haar geheugen verliest), maar langzaam aan vertoont Deborah symptomen die een normale alzheimerpatiënte niet heeft. Door haar agressieve daden wordt ze zowel voor zichzelf als voor haar omgeving een gevaar. Is Deborah Logan op de koop toe ook nog eens schizofreen, of schuilt er een demon in haar aftakelende lichaam? De arme vrouw mompelt Franse zinnen over slangengif. Dat is vreemd, want ze kent geen woord Frans.
Mijn arme netvlies heeft de afgelopen jaren al heel wat gruwel mogen aanschouwen, maar The Taking Of Deborah Logan is één van de meest enge films die ik dit jaar heb gezien (alleen The Babadook en It Follows scoren beter). Vooral Jill Larson speelt op imponerende wijze de dementerende vrouw, maar ook maker Robitel weet zeer goed wat hij moet doen om de kijker de stuipen op het lijf te jagen. Je kan je misschien wel vragen stellen over de ongeloofwaardige plot, maar dat belet niet dat tegen die tijd de meeste kijkers ergens onder de kast aan het schuilen zijn.
The Taking Of Deborah Logan is nu uit op dvd en Blu-ray via Dutch Film Works.
Didier BECU
30/06/2015
---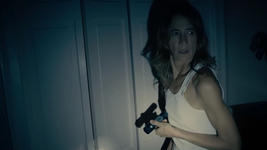 ---