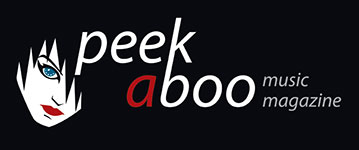 like this cd review
---
FLINT GLASS & COLLAPSAR
Deus Irea
Music
•
CD
Dark Ambient
•
Electronics
•
Experimental
•
IDM (Intelligent Dance Music)
•
Industrial
[80/100]

Ant-Zen
29/06/2015, William LIÉNARD
---
Flint Glass & Collapsar is the partnership of the Parisian Gwenn Trémorin (aka Fluyn Glass) and Thibaut Thaunay (aka Collapsar) from Strasbourg. Their album Deus Irae, contains two long drones compositions: The Servants of Wrath I & II, together accounting for more than 45 minutes, coupled with 5 mixes by like-minded colleagues.
Trémorin and Thaunay found the inspiration for Deus Irae (God of Wrath) in the work of the American science fiction authors Philip K. Dick and Robert Zelazny, in particular in their post-apocalyptic joint novel God of Wrath, in which the earth has turned into a poisoned and nightmarish landscape after an atomic war and the remains of humanity can barely survive. The result is easy to guess: a soundtrack for the final conflagration, for which Flint Glass & Collapsar provide evocative and cinematic compositions, a dark symphony of decay and hopelessness about a hostile environment and dangerous confrontations, and they combine cataclysmic drones with hard and loud industrial sounds, mysterious voice samples, abrasive rhythms and emphatic melodies: an aural journey through a strange and ominous time interval, a world that has ceased to exist and where there are only blackened ruinous cities and dead forests with occasionally an exploded nuclear plant and for the rest only emptiness, poison and contamination, without a sign of human life.
Lovers of apocalyptic and industrial sounds and dark ambient definitely can buy this album without hesitation. As a bonus, there are five remixes of the material by Spherical Disrupted, Hologram_, Sylvgheist Maelstrom, Ah Cama Sotz and Iszloloscope.
Tracklist:
1. The Servants of wrath part I (21'48")
2. The Servants of wrath part II (25'38")
3. Closed univers (mix by Spherical Disrupted)
4. Deep immersion (mix by Hologram_)
5. Opening of wrath (mix by Sylvgheist Maelstrom)
6. The anger of the gods (mix by Ah Cama Sotz)
7. Olden wrath of the great ones (mix by Iszloloscope)
William LIÉNARD
29/06/2015
---
Flint Glass & Collapsar is het samenwerkingsverband van de Parijzenaar Gwenn Trémorin (alias Fluyn Glass) en de uit Straatsburg afkomstige Thibaut Thaunay (alias Collapsar) en het resultaat is het album Deus Irae, dat de twee lange dronescomposities The Servants of Wrath I & II bevat, samen goed voor meer dan 45 minuten, met daaraan gekoppeld 5 mixtracks van het materiaal van de hand van gelijkgezinde collega's.
De inspiratie voor Deus Irae (God of Wrath) vonden Trémorin en Thaunay in het werk van de Amerikaanse sciencefictionauteurs Philip K. Dick en Robert Zelazny, meer bepaald in hun gezamenlijke post-apocalyptische roman God of Wrath, waarin de aarde na een atoomoorlog is veranderd in een vergiftigd en nachtmerrieachtig landschap waarin wat er overblijft van de mensheid nog nauwelijks kan overleven. Het resultaat laat zich raden: een soundtrack voor de definitieve wereldbrand, waarvoor Flint Glass & Collapsar evocatieve en filmische composities leveren, een donkere symfonie over verval en uitzichtloosheid, over een vijandige leefomgeving en gevaarlijke confrontaties, waarvoor ze cataclystische drones combineren met een opeenvolging van harde en luide industriële geluiden, mysterieuze stemsamples, schurende ritmes en emfatische melodielijnen: een auditieve reis door een macaber en onheilspellend tijdsinterval, de soundtrack voor een wereld die heeft opgehouden te bestaan en waar nog alleen zwartgeblakerde stadsruïnes en dode boomformaties het uitzicht bepalen met hier en daar een uiteengespatte kerncentrale en voor de rest alleen maar leegte, vergiftigd, besmet en onleefbaar.
Liefhebbers van apocalyptische & industriële geluiden en dark ambient komen met dit album beslist aan hun trekken. Als bonus zijn er nog vijf remixen van het materiaal door Spherical Disrupted, Hologram_, Sylvgheist Maelstrom, Ah Cama Sotz en Iszloloscope.
William LIÉNARD
29/06/2015
---