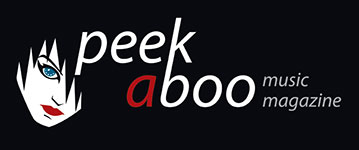 like this movie review
---
RUPERT WYATT
The Gambler
Movie
Drama
Universal Pictures
27/06/2015, Didier BECU
---
Whether you like it or not, Hollywood loves remakes, and that probably will always be like that. For the current popcorn generation that is too lazy to dive into the film past, Tinseltown has grabbed this time The Gambler by Karel Reisz (see also The French Lieutenant's Woman) that's been made in 1974. The plans were grand. The producers Irwin Winkler and Robert Chartoff who also invested money in the original version with James Caan, were hoping that Martin Scorsese would be the director, but that turned out a little different. It was eventually Rupert Wyatt who previously did Rise Of The Planet Of The Apes. The gambler became Mark Wahlberg. Maybe not for everyone a dream choice, but anyone who saw Boogie Nights or The Departed by (yes!) Scorsese knows that the actor can more than making jokes with a naughty teddy bear.
Jim Bennett (Mark Wahlberg) is a professor of literature. You would not immediately think it, but once he slam the doors of the auditorium, he walks to the nearest casino to lose tons of money there. As it is the case with many gamblers Bennett is caught into a spiral of debt. It seems like he borrows money of the most dangerous people in town: Lee (Alvin Ing), Neville Baraka (Michael K. Williams) or Frank (John Goodman). They are all willing to give money, but if the debts are not paid on the agreed day, then you can be sure that some hours later the bones of the poor sod will be broken.
Wahlberg plays one of his best roles ever, and it is therefore very sad to see that this great release did not even reached the cinema over here. The entire cast is doing very well. Brie Larson convinces (once again) and it was also nice to see Jessica Lange (Bennett's mother) back on the screen. John Goodman is always fantastic, especially when he plays a bastard. Wyatt has made a very cool film ​​which is far removed from the classic gamble movies (The Cincinnati Kid, Hard Eight or The Rounders to name a few ) and that is perhaps why The Gambler looks so fresh. The director guides you through the gambling halls so you can see how weak a gambler's heart can be. This drama is out now on Universal, both on DVD and Blu -ray. Tip.
Didier BECU
27/06/2015
---
Of je het nu leuk vindt of niet, Hollywood houdt van remakes, en dat zal wellicht altijd zo blijven. Voor de huidige popcorngeneratie die te lui is om in het filmverleden te duiken heeft men deze keer The Gambler uit 1974 van Karel Reisz (zie ook The French Lieutenant's Woman) opgevist. De plannen waren groots. De producers Irwin Winkler en Robert Chartoff die ook geld in de oorspronkelijke versie met James Caan hadden gestoken, hoopten dat Martin Scorsese in de regiestoel zou stappen, maar dat draaide wel een beetje anders uit. Het werd uiteindelijk Rupert Wyatt. Zijn naam zegt je misschien weinig, toch stond hij aan het roer van Rise Of The Planet Of The Apes. De gokker van dienst werd Mark Wahlberg. Misschien niet voor iedereen een gelaagde keuze, maar wie ooit Boogie Nights of The Departed van (jawel!) Scorsese zag, weet dat de acteur tot meer in staat is dan alleen maar met een teddybeer grove mopjes tappen.
Jim Bennett (Mark Wahlberg) is een professor literatuur. Je zou het niet meteen van hem denken, maar eens de deuren van de aula dichtslaan rent hij naar het dichtstbijzijnde casino om daar tonnen geld te verspelen. Zoals dat bij vele gokverslaafden het geval is komt Bennett in een spiraal van schulden terecht. Hij kiest blijkbaar steeds de meest gevaarlijke mensen uit om geld bij te lenen: Lee (Alvin Ing), Neville Baraka (Michael Kenneth Williams) of Frank (John Goodman). Ze staan allen met geld te zwaaien, maar wanneer op de afgesproken dag de schulden niet betaald worden, mag je er zeker van zijn dat enkele uren nadien alle botten van de pineut zullen gebroken zijn.
Wahlberg speelt één van zijn allerbeste rollen ooit, en het is dan ook ontzettend triest dat deze schitterende release bij ons niet eens de bioscoop haalde. De hele cast doet het trouwens bijzonder goed. Brie Larson overtuigt (nog maar eens) en het was eveneens fijn om Jessica Lange (Bennetts moeder) nog eens terug aan het werk te zien. John Goodman is natuurlijk altijd fantastisch (zeker als hij een klootzak vertolkt). Wyatt heeft er een hele hippe film van gemaakt die mijlenver af staat van de klassieke gokfilms (The Cincinnati Kid, Hard Eight of The Rounders om er een paar te noemen) en het is misschien daardoor dat The Gambler er zo fris uitziet. De regisseur zuigt je mee de gokhallen binnen om te zien hoe zwak een gokkershart wel kan zijn. Dit drama is nu uit op Universal, zowel op dvd als Blu-ray. Zeker kijken!
Didier BECU
27/06/2015
---
---