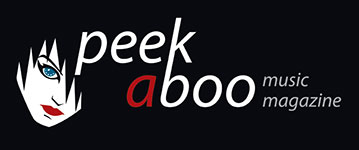 like this cd review
---
ALBERT SERRA
Story Of My Death (Historia De La Meva Mort)
Music
•
CD
Arthouse
•
Drama
[68/100]

Second Run DVD
25/06/2015, Didier BECU
---
Albert Serra is a typical name that is often cited by critics, while the average movie fan has never heard of this Catalan. The big reason is because his cinema is aimed at the cinephile. Serra is not the kind of artist who makes many concessions, for instance he's keen on the fact that his actors are unknowns. Even the story doesn't interest him. If it has no value, than images should suffice. Because there is not always a distributor for his films, they are rarely shown in regular cinemas, but they often get a viewing during retrospectives at cultural centers. And not the small ones only, recently there was a tribute about him in both the Pompidou Centre and the Cinematek in Brussels. If that does not convince you, maybe we can add that Les Cahiers du Cinema listed his second film Honor de Cavalleria in their top 10 list in 2007. And then there is of course the triumph of Historia De La Mort Meva that won in 2013 at the Locarno Film Festival the Golden Leopard.
It is not easy to tell the story, simply because there is no real story. Serra pictures Casanova as we have never seen before. The title of the film is not coincidentally named The Story Of My Death, because the Casanova biography is titled Story of My Life. Casanova (Vincente Altaió) is not the kind of womanizer as we know from the Heath Ledger films, but rather the one of the Federico Fellini version. A fiend that only loves himself and uses his fellow man. Casanova is a real dandy. He knows all about the philosophical writings of the 18th century, but the real world goes completely past him, just because he no longer understands it. We'll see frenzied scenes in which Casanova is seeking the pleasures of flesh, but his white powdered face betrays his doubts. His life changes even more when he meets Dracula (Eliseu Huertas) who symbolizes death. The Serra films are extremely slow and are mainly focused on the images (it is obvious that the Taviani brothers and Passolini were an inspiration for him). At first sight you think the films of this Catalan artist require much effort from the viewer, but on the other hand they are easy because Serra links the mystical thoughts with everyday life that makes everything extremely recognizable.
As a bonus you'll find the short film Cuba Libre which is a his homage to his idol Rainer Werner Fassbinder.
Those who are keen on Taviani and Passolini better give Historia De La Mort Meva a chance. Out now on Second Run DVD.
Didier BECU
25/06/2015
---
Albert Serra is zo'n typische naam die je eigenlijk alleen maar uit de monden van critici hoort vallen, terwijl de doorsnee filmliefhebber nog nooit van deze Catalaan heeft gehoord. De grote reden daarvan is ontgetwijfeld omdat zijn filmkunst specifiek op de cinefiel is gericht. Serra is niet het soort kunstenaar dat vlug toegevingen doet. Zo wil hij bijv. niet weten van digitale opnames of staat hij erop dat zijn acteurs onbekenden zijn. Zelfs het verhaal interesseert hem weinig of niet. Als dat geen meerwaarde heeft, dan moeten beelden volstaan, aldus Serra. Omdat er niet altijd een distributeur voor zijn films beschikbaar is, worden die bij ons zelden of nooit in de reguliere bioscopen vertoond, maar krijgen ze een viewing tijdens één of ander retrospectief in een cultureel centra. Niet dat we het meteen over de parochiezaal achter de kerk hebben, recent nog liep er een hommage over hem in zowel de Centre Pompidou als in de Cinematek van Brussel. Mocht dat je niet overtuigen, kunnen we er misschien aan toevoegen dat Les Cahiers Du Cinema zijn tweede film Honor De Cavallería een plaatsje in hun top 10 lijstje van 2007 gaf. En dan is er natuurlijk de triomftocht van Historia De La Meva Mort die in 2013 op het Filmfestival van Locarno de Gouden Luipaard won.
Het verhaal navertellen is niet gemakkelijk, gewoonweg omdat er geen echt verhaal is. Serra brengt een Casanova in beeld zoals we nog nooit hebben gezien. De film van de titel is niet voor niets The Story Of My Death, want de Casanova-biografie heeft de titel Story of My Life. Casanova (Vicenç Altaió) is geen vrouwenveroveraar zoals we die uit de Heath Ledger-films kennen, maar eerder die uit de Federico Fellini-versie. Een onmens die alleen van zichzelf houdt en zijn medemens gewoon gebruikt. Casanova is een echte dandy. Hij weet alles over de filosofische geschriften uit de achttiende eeuw, toch gaat de wereld volledig aan hem voorbij, gewoon omdat hij die niet meer begrijpt. We zien wel uitzinnige scènes waarin Casanova zich overgeeft aan de lusten van het vlees, zijn wit gepoederd gezicht daarentegen straalt alleen maar twijfel uit. Zijn leven verandert nog meer wanneer hij samen met zijn knecht Dracula (Eliseu Huertas) ontmoet. Deze Dracula heeft wel vampiertanden, meer moet je van hem niet verwachten, eigenlijk staat hij symbool voor de dood. De films van Serra zijn uiterst traag en concentreren zich vooral op de beelden (het is overduidelijk dat de broertjes Taviani en Passolini een inspiratiebron voor hem zijn). Enerzijds vergen de films van deze Catalaanse kunstenaar veel inspanningen van de kijker, anderzijds is het eenvoudig omdat Serra het mystieke met het alledaagse leven linkt waardoor alles uiterst herkenbaar wordt.
Als bonus vind je hier de kortfilm Cuba Libre wat Serra als zijn ode aan zijn idool Rainer Werner Fassbinder beschouwt. De cineast doet er trouwens alles aan om ook fysiek op hem te gelijken. Veel gebeurt er niet. We zien een zanger wat nummertjes opvoeren terwijl cafégasten het "spektakel" bekijken.
Het aantal mensen dat bereid is om deze pil te slikken zal wellicht op één hand te tellen zijn. Ieder zijn meug, maar wie van Taviani en Passolini houdt kan maar beter Historia De La Meva Mort een kans geven, de kans is inderdaad zeer groot…
Didier BECU
25/06/2015
---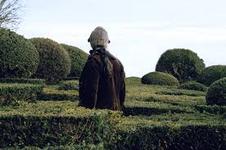 ---