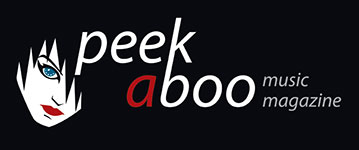 like this cd review
---
KARSTEN PFLUM
Dode
Music
•
CD
Ambient
•
Electronics
•
Fantasy
[85/100]

Hymen Records
23/06/2015, William LIÉNARD
---
Karsten Pflum is a producer and performer. Dode is his third album. The title was inspired by the Swedish roleplaying game "Draker och Demoner expert" (Dragons and Demons Expert) - abbreviated as Dode - and it tells the story of a nomadic outcast during his quest for fame while he travels to various places and encounters strange creatures. Pflums musical universe is characterized by an electro-sound which is driven by a heavy bass, on which ambience sounds and weird voices are mounted. Sometimes it sounds like a fairytale, as in Gruvsala, in which we see the main character on his way through an unknown world. A solid beat follows a short intro and gets good sounding electrical patches, distorted and Kraftwerk-like computer voices and the sound of a glockenspiel. Onaqui begins dark, with low buzzing drones, followde by clicks, tin-like percussion and short electro flashes as if the sunlight occasionally pierces through the trees, because this is a trip through a mountainous and densely forested landscape, while Nibbnubb takes a much smoother rhythm, again with voices in the background and sweet electro sounds: the encounter with unknown creatures
in a fantastic environment.
Eclipsis floats on a heavy electro bas, and the thin electro shreds suggest an open and sunny landscape and a fortunate journey. It is by far the most beautiful and tidy dance track to date. In Skumögd the drones sound like electrical waves, with ghostly voices and little sounds, evoking the atmosphere of a confined space, perhaps a dark cave, in which the voices are reflected as echoes. The pace is faster and the atmosphere is tense and nervous
as if there is danger. Vackra Inavlade (Pretty Inbreeding) gets a taut rhythm and repetitive electro drones, ambient and lighthearted, with abrasive sounds and patches of distorted voices, and in Eterisk (Ethereal) we hear electronics that sound like frogs and birds, a quiet rippling track for a stroll along the water, atmospheric and spacy, with crickets in the high grass and buzzing bees. Simple and wonderful.
Fem Fem Cirklar för Aspekter (Five Circles for Five Aspects) floats on a tin-like glockenspiel, gets groaning percussion and gently gurgling electro drones. It is ambient and euphonious, with bell-like electro flashes for the next one of the five circles and it concludes with buzzing drones. Coel (Faith) continues in the same spirit with bells and clocks, woody percussion and then a deep bass to support the melodious electro drones. Dvarg Maskian (Dwarf Maskian) has again a deep bass tone. The atmosphere is dark and waiting, the soundtrack for a risky meeting, with brassy drones, while the short metallic percussion boosts the voltage steadily. The perfect track for a film noir. Finally, Darwiches Inbjudan (Darwiches begins with echoing drones and little sounds. The journey is completed, Wonderland is within reach.
Dode is like the soundtrack for a fairy tale or a fable, a musical journey through a Hobbit-like landscape for encounters with mythical figures and dragons. The image is missing, but this rollercoaster of sound and ambience tells the story in its own way.
Tracklist:
1. Gruvsala
2. Onaqui
3. Nibbnubb
4. Eclipsis
5. Skumögd
6. vackra inavlade
7. Eterisk
8. fem cirklar för fem aspekter
9. Coel
10. dvärg maskian
11. darwiches inbjudan
William LIÉNARD
23/06/2015
---
Karsten Pflum is sinds 2003 actief als producer en performer. Dode is z'n derde album en de titel is geïnspireerd op het Zweedse roleplaying game 'Draker och demoner expert' (Draken en Demonen Expert) – afgekort als Dode - en vertelt het verhaal over een nomadische outcast die tijdens z'n zoektocht naar roem diverse plaatsen bezoekt en er vreemde wezens tegenkomt. Pflums muzikale universum wordt gekenmerkt door een elektrogeluid dat wordt aangedreven door een zware bas, waarop ambiente geluiden en bizarre stemmen zijn gemonteerd. Soms klinkt het sprookjesachtig zoals in Gruvsala, waarin we als het ware het hoofdpersonage op weg zien gaan naar een onbekende wereld. Een stevige beat doet na een kort intro z'n intrede en krijgt goed klinkende flarden elektro, vervormde stemmetjes, Kraftwerk-achtige computerstemmen en het geluid van een glockenspiel. Onaqui begint donker met laag zoemende drones, krijgt clicks, tinachtige percussie en korte elektroflitsen alsof het zonlicht af en toe door de bomen priemt, want de tocht gaat over een bergachtig en dicht bebost landschap, terwijl Nibbnubb een veel vlotter ritme krijgt en opnieuw stemmetjes op de achtergrond met lieflijk elektrogeluid: de ontmoeting met onbekende wezens in een fantastische omgeving.
Ook Eclipsis drijft op een zware elektrobas en de ijle flarden elektro suggereren een open en zonnig landschap en een fortuinlijke tocht. Het is met voorsprong de mooiste en meest opgeruimde dancetrack tot nog toe. In Skumögd klinken de drones als elektrogolven, er volgen spookachtige stemmen en kleine geluidjes die de sfeer oproepen van een besloten ruimte, een donkere grot misschien, waarin de stemmen als echo's worden weerkaatst. Het tempo ligt hoger en de sfeer is gespannen en zenuwachtig alsof er gevaar dreigt. Vackra Inavlade (Mooie Inteelt) krijgt een strak ritme en repetitieve elektrodrones, ambient en luchthartig, maar tegelijk ook nadrukkelijk, met schurende geluidjes en flarden van vervormde stemmetjes en in Eterisk (Etherisch) horen we electronics die klinken als kikkers en vogeltjes, een rustige voortkabbelende track voor een wandeling langs het water, atmosferisch en ruimtelijk, met krekels tussen het hoge gras en zoemende bijen. Eenvoudig en wondermooi.
Fem Cirklar för Fem Aspekter (Vijf Cirkels voor Vijf Aspecten) drijft op een blikachtig glockenspiel, krijgt kreunende percussie en zacht ruisende elektrodrones, ambient en welluidend met belachtige elektroflitsen voor de volgende van de vijf cirkels en ter afsluiting zoemende echodrones. Coel (Geloof) gaat op hetzelfde stramien door met belletjes en klokken, krijgt houtachtige percussie en dan een diepe bas ter ondersteuning, en welluidende electrodrones. Dvärg Maskian (Dwerg Maskian) drijft opnieuw op een diepe bastoon. De sfeer is donker en afwachtend, de soundtrack voor een ontmoeting waaraan risico's zijn verbonden en daarover laten de koperachtige drones geen misverstand bestaan, terwijl de korte metaalachtige percussie de spanning gestaag opdrijft. De perfecte track voor een film noir. Darwiches Inbjudan (Darwiches Uitnodiging) ten slotte begint met echoënde drones en kleine geluidjes. De reis is volbracht, het sprookjesland bereikt.
Dode is als de soundtrack voor een sprookje of een fabel, een muzikale reis door een Hobbit-achtig landschap voor een ontmoeting met mythische figuren en draken. Het beeld ontbreekt, maar deze rollercoaster van geluid en ambiance vertelt het verhaal op zijn eigen manier.
William LIÉNARD
23/06/2015
---