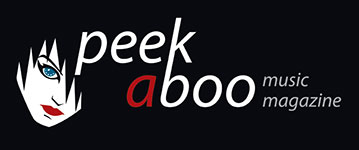 like this cd review
---
MRDTC
Straight from Nothington
Music
•
CD
EBM
[95/100]

Emmo.biz
18/06/2015, Britta Tabrit
---
Today I'll take you on a hard and long journey through the deepest fears and biggest nightmares of human kind. Are you ready for MRDTC?
MRDTC is a German EBM project founded in 2010 by MRD (Mr. Dupont of "Kleqq" and "NordarR" – music / programming) and TC (Tino Claus of "Amnistia" and "Neukampf" - lyrics / vocals). In April they released their latest work, a trilogy: "Straight from Nothington", "The converted killer" and the remix album "Echos from Nothington" on emmo.biz.
So let's begin with the 11-track-CD "Straight from Nothington". Essentially this name is what the music is all about. Nothingness. Where do we come from? Why are we here? Where do we go after this? Is there a reason for all the pain on this world and all the things we see, do, say and hear? We are small. Unimportant. But sometimes our actions involve unpredictable results and consequences. Quite depressing, right? But don't worry, it's just the beginning!
"Kick off 2" as the Intro leads you immediately to Nothington. Silent but threatening. Emptiness is noticeable all over. "Brain talk" is a an old school EBM song. Kind of minimalist instrumentalisation and lyrics. Are we mentally ill? "There's something wrong with my brain" a voice tells you. This song seems to be creepy and so damn real at the same time and then "Falling" hits you. Lost in this place where nothing seems real, does it? You're falling deeper and deeper by listening to the flow of the 80s EBM rhythms.
Sucked into the whirlpool of feelings and thoughts, you ask yourself what happens "When the world is gone"? This s a solid electro song with a strong meaning for all of us. What when the world is gone? When the sun is done? Nothing will remain, that's for sure. So "Shout it out"! Do you still think this is illusion? You can clearly feel the passion behind this song! Strong lyrics and driving beats let you say that this is reality, a cruel and desperate one. But then "Unseen" pushes you even further down. "Nobody loves me, nobody cares", are the main lyrics. Is it what most of us feel every day? Is it just an impression we get in this busy world where nobody seems to care for others? Or did some of us just change their human needs? Is it archaic to need love? Today everyone wants to be seen. But do we see reality? And the attention we get, is it for real? Or only another insincere way to fool you?
With "Downside" we arrive at the bottom of our hearts. It's about being a slave. Ruled by someone. Almost all of us know the feeling of being enslaved. But is being a slave the same everywhere? Is it just to say you are your bosses' slave when someone on the other side of this planet fights for his life as a slave as a results of political or religious actions? Your heart becomes your ego here. What you feel, what you see and hear, that is your own reality. Your personal truth. This thought mixed with forceful music and a scary voice, perfectly forms my personal highlight of this record! But what happens "Outside these walls"? Outside reality and inside your dreams? Do we feel save in our imaginary worlds? It's one of our very own hopes that one day our dreams become true and that this truth is better than the actual one. But are we right?
"Straight from Nothington" is not only the theme song of this album. It's also the most depressing one. Rain falling, a thunderstorm, only few vocals and hardly any melody. The way we visualize a place called Nothington, I guess. "Hexited", featuring "No Sleep By The Machine" (NSBTM), is the most mechanic-sounding song on the record. It's an old image of the Old School scene on which machines create an atmosphere of darkness. But after bringing forward so many new personal ideas, why not pick up these elements to draw the attention to the essentials again?! Well done! The last track is called "Watcher". Reminding me of the days when Nitzer Ebb was still the EBM act par excellence, this track leaves you speechless, I'm puzzled as to why…. This trip was really an emotional one. Not easy to go through negative feelings but somehow this keeps us alive! When we know about our dark side, we can also find out more about the positive components as well. And by doing this, it becomes easier to accept the darkness inside our hearts.
The second CD "The converted killer" contains 12 more songs, mainly remixes. The same-named Intro is a slow introduction to the great varieties to come. Mixes by [basementgrrr], Amnistia, Mrs. June, Full Contact69, Nullvektor and DSX as well as "Unseen" wrecked by MRDTC themselves and two mixes of NSBTM songs ("Splice" and "Close") unite to form an extraordinary remix record that is more than worth listening to! To cut it short: From Old School to Electro Pop!
And if you are still not agonized enough, take your time and listen to CD 3 "Echoes from Nothington". 11 tracks, with more MRDTC's songs, a "Hartung & Schleinitz" remix, several "Logikfehler" mixes, a TC75 mix (Tino Claus himself) and a demo version of "When the world is gone". This record is a brilliant supplement to the first two!
As a whole I have to say that I'm really impressed with MRDTC and their huge achievement called "Straight from Nothington". Not only that these two guys seem to have much to say, but also the fact that I thought new stuff coming from EBM is rare today. I guess I was wrong! Here I found an accumulation of great new songs and I wish that many of my readers will now go and face their dark side and listen to this milestone!
For those who would like to see MRDTC live on stage there will be two chances to do so:
26.06.2015 ERFURT WEBSITE – Lauscher Festival II
02.07.2015 SANDERSLEBEN – Familientreffen XI
Facebook: https://www.facebook.com/MRDTC.site?fref=ts
Homepage: www.mrdtc.de
Britta Tabrit
18/06/2015
---