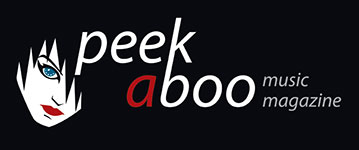 like this cd review
---
SHE PAST AWAY
Narin Yalnizlik
Music
•
CD
Dark Electro
•
Darkwave
[88/100]

Fabrika Records
12/06/2015, Wim GUILLEMYN
---
She Past Away made name and fame in a very short time. Making a second album after a well receiving debut is not always easy. It wouldn' t be the first band that succumbs.
We can reassure the lovers of this dark company that they do not disappoint. They sound strong and with more confidence as on their debut. The vocals and the timbre sound familiar. So, no big changes in style and sound. Just a little more solid and pure.
Starter 'Soluk' sound like a mix between Interpol and The Cure. 'Asimilasyon' has the characteristic way of singing, a trade designation of She Past Away, and sounds very cool in combination with the synths. Again some influences from The Cure: 'Uzakta' and 'Narin Yalnizlik'. Both nice dreamy songs.On 'Yanimda' the synths are pretty frontal in the mix and the song almost sounds like synthpop. 'Uctu Belirsizlige' is rather dark.
The album is a little less dark than their debut. Despite the black cover. The reason is the frontal mix of the synths, I suppose… Not that they sound happy…
Conclusion: 'Narin Yalnizlik' is a continuation of their debut. It sounds lighter and catchy. The synths are mostly frontal in the mix. I don' t expect a big breakthrough with this album, but it is a well succeeded second album and I wonder if they dare to evolve on new releases. But first I will certainly enjoy this one.
Wim GUILLEMYN
12/06/2015
---
Het hoeft geen betoog dat She Past Away op korte tijd en vanuit het niets heel wat naam heeft gemaakt. En met beperkte middelen. Na een succesrijk of bejubeld debuut met je tweede album afkomen is niet altijd een geschenk. Het zou de eerste groep niet zijn die onder de druk bezwijkt en met een twijfelachtige opvolger afkomt.
We kunnen de liefhebbers van dit donker gezelschap geruststellen: ze stellen niet teleur. Ze klinken op hun tweede album even sterk en met meer vertrouwen. De zang en de klankkleur klinken in de lijn van hun eerste album. Op zich dus geen grote veranderingen in stijl en sound. Alles klinkt iets solider en uitgepuurder. Dat resulteert in nummers die net iets beter overeind blijven dan op het vorige album.
Opener 'Soluk' klinkt als een mix tussen Interpol en The Cure. 'Asimilasyon' heeft de aparte manier van zingen, die het handelsmerk van She Past Away is, en klinkt in combinatie met de synths heel vet. Ook nu hier en daar weerCure-invloeden zoals op 'Uzakta' of het titelnummer 'Narin Yalnizlik'. Allebei mooie dromerige songs. Ook op 'Yanimda' staan de synths vrij vooraan in de mix en de song klinkt bijna als synthpop. 'Uctu Belirsizlige' klinkt vrij donker eigenlijk.
Het album klinkt in het geheel iets lichter ondanks de zwarte hoes. Ik vermoed doordat de synths iets meer vooraan in de mix zitten. Niet dat ze nu happy klinken…verre van.
Conclusie: 'Narin Yalnizlik' ligt in het verlengde van hun vorig album. Het klinkt wel iets lichter en catchy. Er is wat meer nadruk op de synths gelegd in vrijwel alle nummers. Ze zullen zeker hun publiek weten te bestendigen. Een echt grote doorbraak zie ik nog niet gebeuren. Maar, een geslaagd album en ergens ben ik toch benieuwd of ze nog verder zullen durven evolueren op hun volgende releases. Maar eerst hiervan genieten.
Wim GUILLEMYN
12/06/2015
---