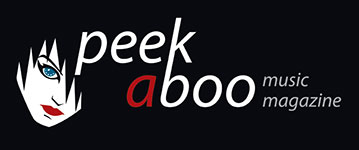 like this cd review
---
VARIOUS ARTISTS
DWA XxX (100 Remixes)
Music
•
CD
Avant-garde
•
Cold EBM
•
Cyberpunk
•
Dark Electro
•
Darkwave
•
Electropunk
•
Harsh
•
Hellelectro
•
IDM (Intelligent Dance Music)
•
Industrial Metal
[95/100]

DWA
16/10/2013, Filip VAN MUYLEM
---
Earlier this year I worked myself out of the Alfa Matrix compilation 'Absolute Grrls Manifesto, Chapter 1' (and it's our most read review, ever). This time it's DWA time and I must say: DWA also did a great job putting 100 remixes together (and yes: you can also buy one album in itself as it's divided in 10x10).
Why this compilation, you ask? Well DWA recently reached the somewhat significant numerical milestone of no less than 100 separate CD releases over the last few years – culminating in the publication of the 32-page full-color A4 magazine "Digital World Audio" complete with 15-track compilation CD.
Jamie told me something else too: 'The idea was to present a variety of music - acts like vProjekt and CeDigest, even Die Sektor and DYM, don't make straight "club music"... I think 100 tracks of dance beats would be boring - I wrote so in the press release: "And when we say "remixes" don't for one moment imagine 100 tracks back-to-back at the same BPM. This is a collection carefully crafted for maximum variety, from a wide range of some of the most inventive remixers around. Each of these 10-track collections sounds exactly like an album in its own right, stamped with the individual signature sound of each remixer... this is a collection which runs the gamut of dark electronic musical styles, intentionally sequenced to either ebb and flow over one intense listening experience or to be pulled out and put on one disc at a time depending on day and mood." It's not intended as "a club album"... We make other compilations for that kind of purpose...like the "Resistanz" series, or "VP Live" (if it happens... :)'. So thanks for clearing this out for me, Jamie.

A 10CD collection encompassing the combined remix output for DWA to date by the diverse talents of DYM, DIE SEKTOR, VPROJEKT, CYGNOSIC, STUDIO-X, FREAKANGEL, TERROLOKAUST, CEDIGEST and DETROIT DIESEL – plus a 10th "bonus CD" celebrating some of the finest remixes submitted to us by less-regular collaborators such as AESTHETIC PERFECTION, THE MARCH VIOLETS, DULCE LIQUIDO, DISTORTED MEMORY and more.
As I couldn't listen to them all, I'll give some kind of shortlist of my beloved ones: Terrolokaust ('Thirsty' in the DYM remix: love the beats and love the voice), CeDigest 'I Am Unstoppable' (DYM's NoiTekk Militia Mix sounds so hot), C-Lekktor ('See my hate' in a great DYM remix), Siva Six ('Hell is where the heart is' in the DYM remix is just awesome), Latexx Teens ('Destroy everything' DYM Simulated Society remix: love the aggression and the straightforward sound). DYM seems to be my favorite remixer so far.
Die Sekktor also did a great job with Blakopz (BlakOut), Siva Six (hate is the law), Vigilante ('Army of Time' sounds almost epic), VPRJEKT ('A kiss between the eyes' first time I hear something from this band and liked it). Detroit Diesel ('All lost before Dawn' where I love the mix between both voices, the agressivity and the nice piano: great to see so many different angles being melted into one fine piece).
Funny thing is that Detroit Diesel did a great job on theirs too with 'Corpuss accido'. Sin DNA ('Up evil' has greatly been remixed by them), REAXXION GUERRILLA (Kruzi-f**K ME: gets a nice rework, love the Suicide Commando touch in it), Cygnosic (Realize: just great, nice beats, great voice and great song!), C-Lekktor (suicidal tendencies' also received a nice remix), Alien Vampires (Evil bloody music: more bumpin' beats and a reworked sound as in 'Hellraiser' from Suicide Commando: sounds great, more like real monstrous music) & I start to love Terrolokaust more and more (great remix of 'Your F**king drugs', where I love the different voices blending in with the great sound and a bomb on the dance floor).
CeDigest time & I must say I don't know them, but one can't know them all. I immediately got knocked down by the bomb that hit me by hearing the remix of 'Harshlizer' from the Alien Vampires (metal drums and a real monster on the musical score, metal fans will love it, absolutely sure!), same approach for Unter Null 'Visceral venom of my being', DYM 'Sin Phony' (sounds great, well worked out), they also did a great work on 'F-C-D-' from Die Sektor (almost sounds like Marilyn Manson versus Skrillex), and I can just say the same thing as with Die Sektor when I listen to the remix of 'Incision' from SHIV-R (ok, it's a bit softer, but still...). The remix of the Freakangel song is amazing too, a bit bombastic but still 'Curse.Forgive.Kill.Cure'.
VPROJEKT is the next one. Their remix of 'Corpus Accido' from Die Sektor gives it a more VNV Nation versus C-Lekktor remix with a lot of adds. 'Faileth Stars' from Siva Six is not bad (but somehow I feel like I want more Dance floor bombs). I honestly didn't like 'the sharp as stars' remix (Surgyn) as the energy from the original was simply taken away. 'El comienzo del muerte' from C-Lekktor received some kind of 80's sound rework and is much slower than the original, it sounds more like a spooky song. Strangely enough I caught myself nodding with my head on this one. Nitro/Noise 'Genesis' gets a more epic sound. Somehow this wasn't much of my taste, but again: who am I?
Time for Freakangel to enter with their remix of 'The final electro delusion' from Die Sektor (not bad at all, pretty nice new sound), Dawn of Ashes 'Further into the abyss' (is just great, very melodic and hypnotizing), Cygnosic 'The Fallen (is also great, powerful and very melodic). Already after a few remixes it's clear that Freakangel did a great job and the more I listen to what they did to the other bands the more I can say I love what they did. This band adds what I love or maybe it's just my taste and my kind of intelligent remixed music, I don't care: I just loove it! So is it Latexx Teens 'Nemesi', Reaxion Guerrillia 'I hate you', SHIV-R 'Dead Eyes', Nitro/Noise 'Drowning', FGFC820 'Lost', TERROLOKAUST 'Exposed to the Wrath', Detroit Diesel 'Lost Signal': they are all well reworked and gets nice adds! I hope you take the time to listen to them and get convinced by so much quality! I hope all the DJ's get at least these remixes and throw them into their set list!
Cygnocic does a great job with 'the final electro solution' from Die Sektor (man: every DJ can use this remix). Detroit Diesel 'Crash and burn' gets the same quality remix as what Freakangel did: it's fast, heavy & a perfect dance floor filler! Another great remix is 'Evolution of tomorrow' from Terrolokaust: it got a nice remix and goes more into clubland. Terrorkode feat. Javi Ssagittar 'Sew my eyes' is also a big hit: nice voice, great beats, great vibe or to keep it short a great song with balls on fire. Also finger licking is Nitro/Noise 'Killer Fuelled Machine' is also turned into a real killer song: ready to bomb the clubs with great heavy beats & aggressive vocals coming from a real killer Fuelled Machine! 'Sharp as stars' from Surgyn has been nicely reworked (we got a worse remix before this one). It's ready to be used by DJ's! Reaxion Guerrilla 'Bleeding to death' is yet another shot in the rose! Real aggressiveness, truly harsh music with the right vibe to make it work on the dance floors! Great work again! Same for Siva Six 'The Twin Moons'. They also did a great job with C-Lekktor 'Alteration'.
Time for Terrolokaust to get behind their desk and the attack of Detroit Diesel 'Speak no evil' is great, adding more details & making it more melodic. The Marilyn Manson touch is nice too. C-Lekktor 'Sick of you' is not bad (the original was already a very strong song). VProjekt 'A kiss between the eyes' is not my style; somehow the voice doesn't always fit (the harsh voice is the best one). Cygnosic 'The time has come' is also not my style, so I'm skipping it. Surgyn 'Sharp as stars' gets a nice revamp, keeps the clubby sound. Nitro/Noise 'X' keeps the aggressive impact and seems to me very useful for DJ's all over the world. Siva Six 'Valley of the shadows' is at same level as the previous one. Latexx Teens 'Adrenochrome' has nice guitars & nice beats. Love the lyrical violence. Just one question, wasn't this the title of the new XP8? Well, DWA has already released an album called Adrenochrome by another Italian band 2 years ago http://dwa-digital.com/album/adrenochrome-redux Another great one is Alien Vampires 'Far away' (great beats, fast, straightforward into club land)!
Aesthetic Perfection 'The great depression' gets the diabolic Art remix and has a great vibe, lots of energy, is well worked out and sounds very melodic and true despite the aggressive sound attack.
Terrorkode feat. Javi Ssagittar 'Sew my eyes' gets the Sebastian Komor remix. We already had this one and I must say that this one is even more into club land. The extra electro sound is great, just as the desperation in the voice.
Suicidal Romance 'Her song' (Helalyn Flowers Remix), well it's nice to hear a women's voice from time to time. The song is pretty good, just as the sound and the voice. Not bad and we get finally a positive vibe. Somehow I feel this is more an A. Matrix than a DWA record. Feel free to correct me.
Unter Null 'Monster' (GENCAB remix) is the kind of remix I just want to skip. I don't feel the cohesion or maybe it's just not my taste.
Surgyn 'Sharp as stars' (Aesthetic Perfection Remix) has already arrived on my desk before I got sucked into this compilation, it was loved by Surgyn from the start and I can only share their love for this one. The title is correct: this is the perfection remix! Great Job!
Sin DNA 'Afterlife' (Sin Piedad remix by Dulce Liquido) is a bomb, a smasher! This one is an absolute must have for DJ's! Everything blends in perfectly and can't sit still on this one!
Latexx Teens feat. Rosie Garland 'Black Heart' (The March Violets remix). The heavenly voices, a drum'n bass & guitar upgrade... not bad, but I wouldn't buy it (just not my taste).
VProjekt 'Thermite' (Slumbering X-plosive remix by AMGOD) is not bad, but doesn't inspire me.
Dead Musician 'Nightmare (Leaether Strip Remix) is a slow one with a Marylin Manson touch, though it's not a club track.
Die Sektor 'Feeding Famine' (Fulci remix by distorted Memory) is a musical end song for an epic compilation.
I have to thank Jamie (DWA) and all the contributing artists for this tremendous work. It must have taken ages before being able to accomplish this one. Thanks to Jamie & DWA I got to know more bands and OK: some of them are not my style or simply not my cup of tea, but I'm sure you'll find at least 50 songs you want to buy! So go for it! And I must say the selling prices are very democratic!
Thumbs up!
Digital release date: October 7th.
Physical package release date: October 31st (happy Halloween…).
Pre-orders are open now – while stocks last!
DWA-Digital (digital and physical pre-orders):
dwa-digital.com/album/dwa-xxx-100-remixes
Direct link for physical pre-orders from DWA avoiding Bandcamp fee (save 6 EUR):
www.paypal.com/cgi-bin/webscr?cmd=_s-xclick&hosted_button_id=B7ENGCGM438RQ
DWAXxX – from DWA with love…
related interviews:
http://www.peek-a-boo-magazine.be/en/interviews/terrolokaust/
http://www.peek-a-boo-magazine.be/en/interviews/aesthetic-perfection/
http://www.peek-a-boo-magazine.be/en/interviews/freakangel/
http://www.peek-a-boo-magazine.be/en/interviews/c-lekktor/
http://www.peek-a-boo-magazine.be/en/interviews/cedigest-and-ruinizer/
http://www.peek-a-boo-magazine.be/en/interviews/shiv-r/
http://www.peek-a-boo-magazine.be/en/interviews/pretty-addicted/
http://www.peek-a-boo-magazine.be/en/interviews/surgyn/
Filip VAN MUYLEM
16/10/2013
---